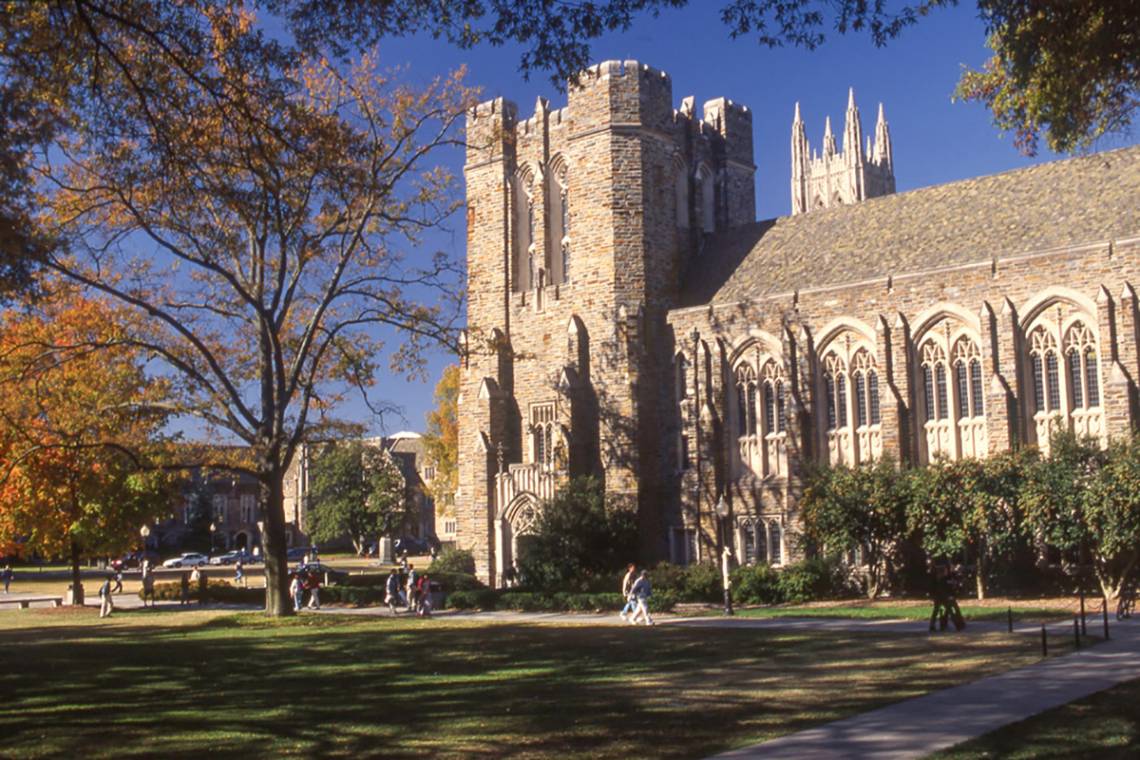 Duke University Chapel will collect and publish stories of Black alumni at four universities in North and South Carolina.
The "Counting It All Joy!" initiative aims to better understand and to make more visible the narratives of Black people who have attended one of these schools—Davidson College, Duke University, Furman University and Johnson C. Smith University—between 1990 and 2020.
"As we approach Duke's centennial, we have an opportunity to learn from people who have shaped this university and others in North and South Carolina," said the Rev. Luke A. Powery, dean of Duke Chapel. "By lifting up Black alumni voices from the past three decades, we want to learn through first person narratives, stories of resilience, pride, pain, faith, hope, and love for themselves, their families and communities."
"In the spirit of our university motto, Eruditio et Religio, and the Chapel's commitment to bridging faith and learning through community engagement, we desire to inspire universities to continue in the pursuit of truth, justice, compassion and excellence," Powery said.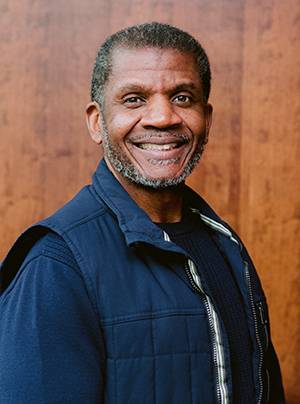 The Rev. Dr. Keith Daniel, a special programs instructor at Duke and an alumnus of Trinity College and Duke Divinity School, is leading the team of researchers who will conduct the interviews and compile edited narratives for publication in advance of Duke's centennial commemorations in 2024. Daniel has held a number of positions at Duke, including program manager for the 50th anniversary commemoration of the first five Black undergraduates to enroll at Duke and director of community and campus engagement at Duke Chapel.
Other members of the research team include Queron U. Smith and Jasmine C. Smith, who are alumni of Johnson C. Smith University; the Rev. Dr. Sterling E. Freeman, an alumnus of Davidson College; and Madison Daniel II, an alumnus of Furman University and a current graduate student at Duke Divinity School.
"The time is ripe to listen to Black alumni from these schools—to affirm their truths, to honor their pain, and to be inspired by their resilience," Daniel said. "Identifying and amplifying these stories should help us recognize how the resilience of Black lives has contributed to moving our institutions from good to greater—and where we still need to grow."
Daniel plans to set the stories of Black alumni in the context of the schools' institutional histories. All four are private, liberal arts schools that receive support from the Duke Endowment.
The research team is especially interested in speaking with Black alumni with generational familial connections to one or more of the four schools.
People interested in being interviewed, or with recommendations for interview subjects, are invited to contact Daniel at kd1@duke.edu or (919) 475-8342.