Program for Staff in HR Roles Addresses Emerging Workforce Needs
Enrollment for 'HR Strategic Partner Certificate of Excellence' program opens in October
Since arriving at Duke roughly a decade ago, LaToya Purefoy has learned plenty from a series of good mentors and colleagues.
By handling the needs of Duke Network Services with its roughly 70 employees who work with patients and health care providers across the state and nation, she's seen how complex the field of human resources can get.
But as she nears completion of the nearly yearlong HR Strategic Partner Certificate of Excellence from Duke Learning & Organization Development, a unit in Duke Human Resources, she's now equipped with a much deeper knowledge of what goes in to giving a workforce what it needs to thrive. 
"You never want to get so complacent in your position that you feel like you know it all," said Purefoy, the human resources generalist with Duke Network Services. "This program not only offers the foundational piece, but also gives you a 360-degree view of everything that goes into what we do. From recruitment to compensation, you can see how everything works and learn their thought process and how they put it all together."
The 2022 edition of the HR Strategic Partner Certificate of Excellence program, which will kick off in February, will begin accepting nominations in October. The program, which began in 2019, gives human resources professionals across Duke the chance to explore different sides of the field such as employee relations and recruitment, while also providing insights into how to serve collaborators in specific areas.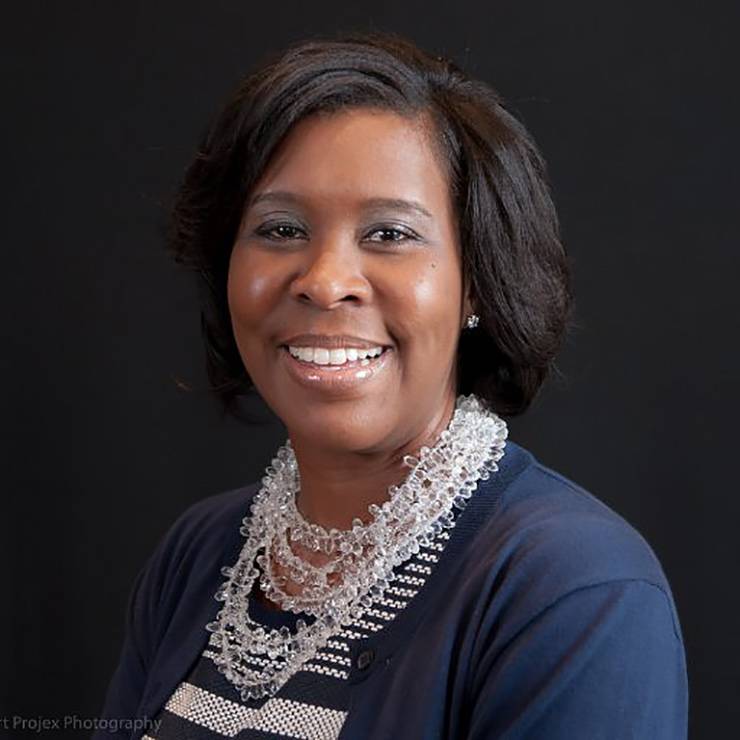 "We see people grow tremendously from this program," said Assistant Vice President for Learning & Organization Development Keisha Williams. "They're able to expand their experience to help them move to the next level or navigate challenges as they move forward. The program is for individuals who want to know more about strategy and becoming a strategic partner in their role. They are also able to receive HR Certification credits, which can go towards their SPHR or PHR certification., 
One of seven certificate tracks offered, the first HR Strategic Partner Certificate of Excellence was held in-person in 2019. The 2020 version was paused due to the COVID-19 pandemic, but after the format was restructured for virtual sessions, the 2020 class, which includes Purefoy, will finish work on their certificates later this year.
To achieve the certificate, participants must complete two core courses on building stronger partnerships and using data analytics to better anticipate the needs of your work force and tell the story in your respective  areas for improvement or best practices. They also must complete two elective courses that feature experts from across Duke explaining the work that goes into areas such as recruitment, talent development, talent management, employee relations and rewards and benefits.  
Williams said the goal of the program is to give participants a deeper understanding of all functions of human resources so they are better equipped to serve colleagues and provide guidance as the COVID-19 pandemic has reshaped how many parts of Duke work.
"This certificate helps HR professionals by providing current real life scenarios that we're facing in this environment," Williams said. "The certificate provides a safe environment to discuss new shifts and challenges that HR professionals are navigating as the  landscape of our workforce continues to shift."
For information on how to register, contact Keisha Williams at keisha.williams@duke.edu
Send story ideas, shout-outs and photographs through our story idea form or write working@duke.edu.