A Global COVID summit convened by the White House this week might not have happened without some timely Duke research data, made freely available when the world needed it most.
The Launch and Scale Speedometer, a project of the Duke Global Health Innovation Center, tracks the advance purchase and manufacture of COVID vaccines globally, as well as pledges and donations of vaccines around the world. The evidence provided by the speedometer's comprehensive and real-time data, presented in an easy-to-read dashboard and translated to clear policy recommendations, helped bring about the virtual summit, which takes place Wednesday, Sept. 22, to address vaccine inequity.
It seeks international agreement on goals including the vaccination of 70 percent of the world's population against COVID by the middle of 2022.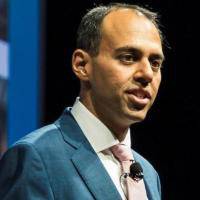 "We've been able to highlight the lack of global access and equity," said Krishna Udayakumar, M.D., founding director of the Innovation Center, part of DGHI, the Duke Global Health Institute. "We are not the only group that made this happen, but it's clear our messages have been heard."
The role of the speedometer's dashboard in bolstering advocacy to push for the summit shows how timely research and interdisciplinary collaboration can lead to policy and real-world effects.
"We could have maintained a proprietary dataset from which we published a few peer-reviewed manuscripts," Udayakumar said. "What we decided instead was to open up and make our data available, with analysis and visualization tools built in, and we've seen hundreds of stakeholders start making real policy decisions because we were able to offer accurate, unbiased and timely data."
The speedometer research, led by Andrea Taylor, was the basis for specific policy recommendations developed in partnership with Mark McClellan, M.D., director of Duke's Margolis Center for Health Policy. McClellan, a former FDA Commissioner, has an insider's understanding of how advocacy becomes policy.
Through McClellan, the dashboard data came into the hands of the COVID Collaborative, a bipartisan assembly of leaders across health, education, industry and philanthropy supporting governments in turning the tide against the pandemic. It's led by Gary Edson, who worked with McClellan in the George W. Bush administration, where he spearheaded the President's Emergency Plan for AIDS Relief.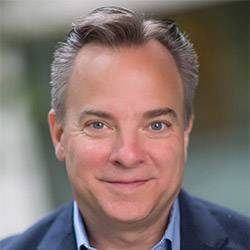 Edson said the speedometer has been critical to advocating for global vaccine equity.
"It lends real credibility to our efforts, so that when we speak, we speak with real authority," Edson said. "It's substantive, and so rigorous, it carries just an enormous amount of weight. It really is the engine that has powered so much of this work."
These partners collaborated on the specific recommendations for the summit, headlined by the 70 percent vaccination target.
"We wanted not just to have the call to action, but to present the plan," Udayakumar said. "That really set us apart from a lot of research that didn't have a clear application, and from pure advocacy that wasn't based on deep analysis and evidence."
That plan includes clear collective goals that are ambitious but achievable, according to the collective: Committing to help every country be ready and able to reach 40 percent vaccination worldwide by the end of 2021 and 70 percent next year.
"At its core it's a global commitment from leaders that they will do whatever it takes to vaccinate the world," Udayakumar said.
Whatever agreements result from the summit, the next step is ensuring they are upheld.
"We don't want our call to action to be heard and then see a hollow moment result from it," Udayakumar said. "Having the dashboard and tracking capability, and being an independent research university with strong external collaborations, gives us a clear role to play to make sure what comes out of this summit is tracked and commitments are turned to action."
The collaboration between Duke researchers, the COVID Collaborative and others will continue as the consortium looks to apply the same pressure on world leaders elsewhere. That's where the involvement of Michael Merson, M.D., a professor of global health at Duke and founding director of DGHI, becomes crucial. Merson downplays his role in the effort, but as a physician who spent 17 years running global health programs for the World Health Organization in Geneva, he understands how the United Nations and governments interact to address disease.
"What I contribute is some historical context and understanding," Merson said. "I have a sense of what the challenges are in low- and middle-income countries and what it takes to mount a response to any major problem, particularly a pandemic."
With COVID vaccine manufacturing now at a massive scale, Merson said the challenge over the next year won't be supply, but in turning vaccines into vaccinations – shots in arms. For many countries, cold storage is a problem, and vaccinating adults twice, a month apart, presents huge logistical headaches.
And if vaccination in other countries seems a distant concern, Merson pointed out the Delta variant is ample evidence of the need to vaccinate the world.
"The more the virus is allowed to multiply and spread, the more likely we're going to get a variant for which the vaccine doesn't work at all, and then we've got to go back to square one," he said. "That would be terrible."
For Duke research, not just this collaboration on global inequity, but work across the health system and university, to be making a difference in this effort  is part of why the institution exists in the first place, Merson said.
"A university should make a difference in the world, he said. "That can be done with the arts, with science, in so many ways. The challenge is to do it not at the expense of being a strong academic institution, but as a complement. Duke is at the vanguard of that, and being a nimble institution that can value its contribution to society is something we should cherish."