Duke Ties for Ninth Among National Research Universities in US News Rankings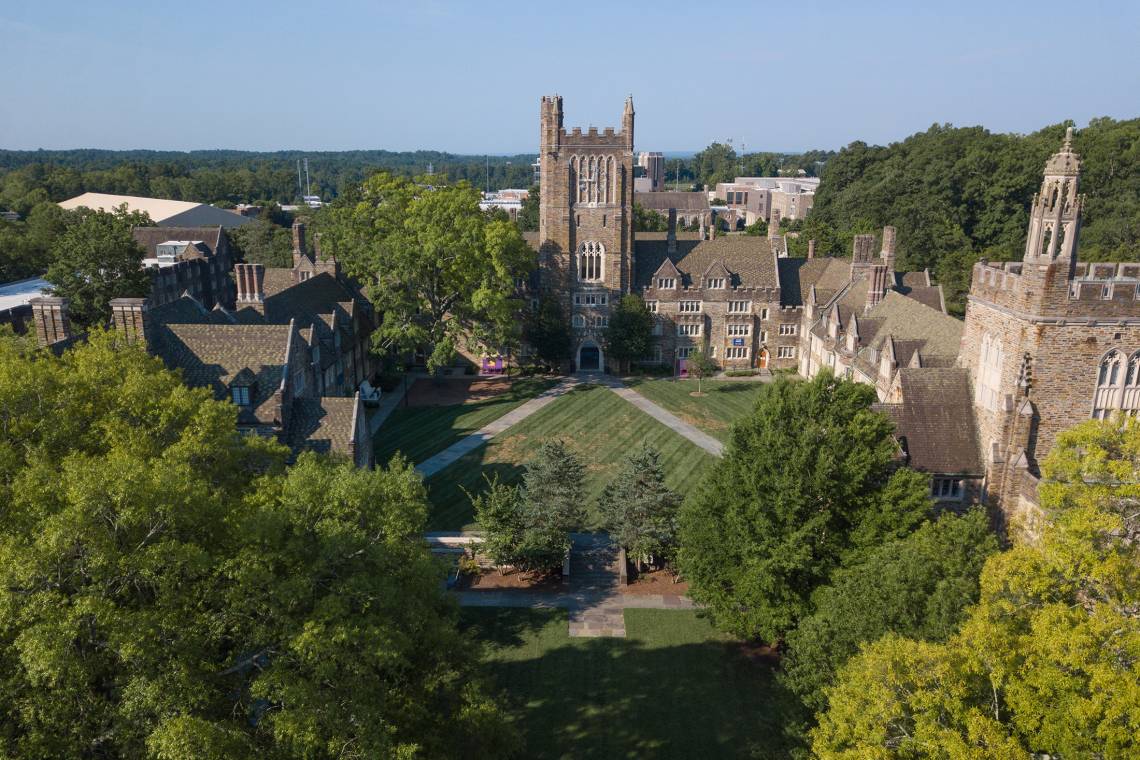 Duke is tied for 9th among national universities that offer doctoral degrees in the latest US News & World Report Best Colleges rankings, which were released Monday.
Duke was singled out as providing one of the best values among national universities. Duke rated 13th in that listing, which considers a school's academic quality, total cost, percentage of students receiving need-based financial aid and other factors. The magazine reported that 41 percent of Duke students receive need-based aid.
Duke programs ranked highly in several other categories. They include the following, with Duke's ranking in parentheses.
Nursing, undergraduate programs (2nd)
Computer Science, undergraduate programs (23rd -tie)
Biocomputing/Bioinformatics/Biotechnology (6th)
Most Innovative (16th)
Data Analytics (19th)
Best Undergraduate Teaching (13th)
Co-ops and Internships (9th)
First-year Experience (44th)
Learning Communities (18th)
Undergraduate Research (12th)
Senior Capstone (6th)
Service Learning (6th)
Study Abroad (13th)
Writing in the Disciplines (2nd)
The U.S. News rankings are based on a combination of quantitative data, such as graduation and retention rates and student selectivity, and qualitative assessments from academic peers and high school guidance counselors.
For more information about the US News ranking, click here.