Build Skills for an Evolving Workplace
With 16,000 courses, LinkedIn Learning keeps you current
Carol Winters has used LinkedIn Learning to hone skills on Microsoft Office programs such as Word, Excel, PowerPoint and Publisher.
Inspired by a recent Duke Office of Information Technology (OIT) webinar, she discovered updated LinkedIn Learning courses on topics packed with new information. 
"There's always something new," said Winters, research program leader for Duke Cancer Institute's GU Oncology Program.
Featuring more than 16,000 courses on an array of personal and professional development topics, LinkedIn Learning, formerly Lynda.com, is available at no charge to Duke staff and faculty. As the pandemic reshaped the work landscape, the learning platform produced new courses about adjusting to remote work. 
Here are some courses to help you thrive in a remote work setting. 
Create a Smart Home Office
Author and productivity expert Paula Rizzo leads "Organizing Your Remote Office for Maximum Productivity" with tips on how to arrange your home office so you can be productive, present better on video meetings and define boundaries between work and life.
Among strategies are limiting clutter in your workspace and having your desk face a window to take advantage of natural light for videos.
"Thinking about what you want your space to do for you, and how you want to feel when you're in it, makes a huge difference to your productivity," Rizzo said.
Build Stronger Remote Teams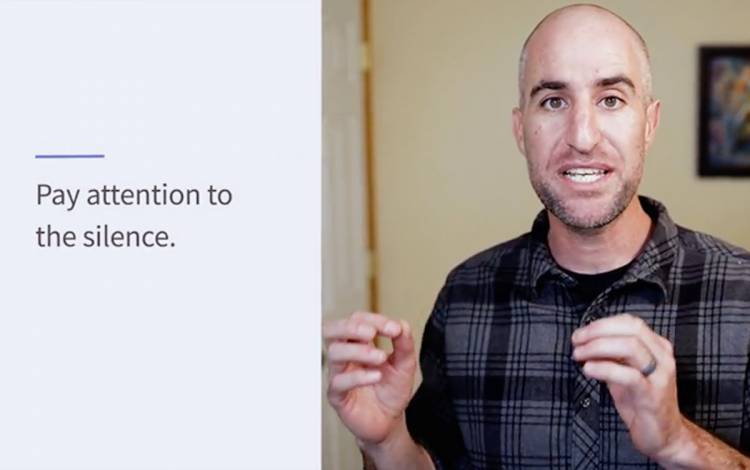 With many staff and faculty preferring to work remotely three to five days per week, how can you build stronger, inclusive virtual teams?
Remote work consultant Mike Gutman leads "Level Up Your Remote Team Experience," which provides strategies for building a virtual team with the right mix of autonomy and oversight.
Gutman explains how trust and transparency are crucial to preventing micromanagement and how geographic freedom can result in a more diverse set of voices on a team.
"It's really important for you to make sure you've got the most diverse, inclusive and equitable teams and to create a safe space to lift all those voices up and ultimately get all those ideas and opinions to the surface," Gutman said.
Expanding Your Network Virtually
Just because many people are working virtually doesn't mean that a personal touch is lost.
In "Building Relationships While Working from Home," author and leadership coach Dave Crenshaw explores ways to build or maintain productive work relationships in a virtual environment and how to let personality shine through online.
"Powerful workplace relationships can be created when two things exist: mutually shared experiences and an appropriate emotional connection," Crenshaw said. "Even when separated by thousands of miles, you can create these experiences and emotions." 
To find the above courses, search for them by course title on LinkedIn Learning.