Working in a New Normal: Remote Option Brings Comfort to Patients
Samantha Kwan Verruto cares for breast cancer patients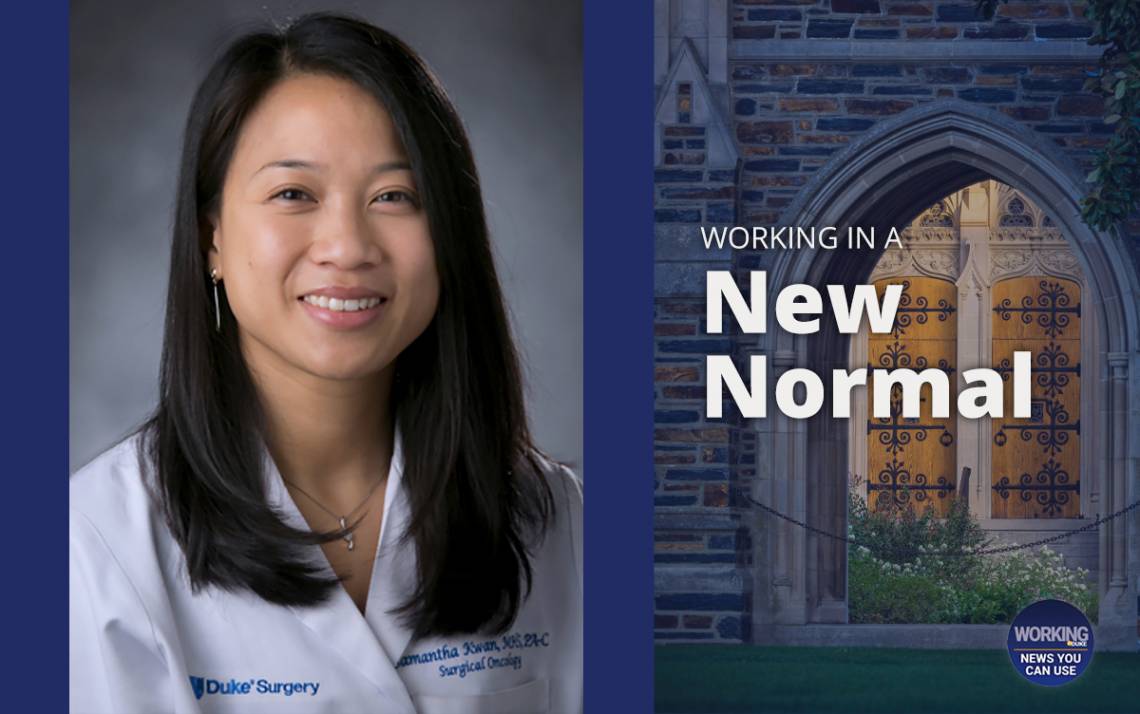 Name: Samantha Kwan Verruto
Position: Physician Assistant, Duke Breast Surgery and Team Lead, Breast and Endocrine Surgery Advanced Practice Providers and Nurse Clinicians
Years at Duke: 9 
What she does at Duke: Samantha Kwan Verruto cares for patients with breast cancer and patients who need to be screened for breast cancer, a family history of breast cancer or with breast cancer symptoms.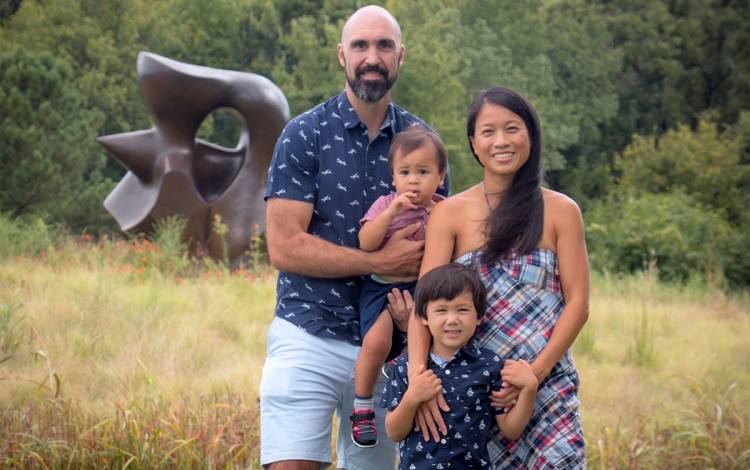 She meets with patients to document their medical history, performs clinical exams, orders imaging, makes appropriate referrals to other specialties and completes procedures such as skin biopsies. She works with Laura Rosenberger, a surgical oncologist, to develop treatment plans for their patients.
"My job is to make sure patients have the best care they can outside the operating room," Verruto said. "I take my time with each patient to learn about their medical history and examine them carefully. I want everyone to have a happy ending."
How has her job changed since the pandemic: Verruto has worked one day per week from home since March 2020.  
At home, she writes clinic notes or has telehealth follow-up appointments with patients she previously met with in-person at the Duke Cancer Center. The telehealth appointments allow Verruto to check on patients who had a mastectomy or are completing chemotherapy or radiation therapy. 
"It's nice for patients to have an option where we can chat quickly and they don't have to spend 30 minutes driving to Duke," she said.  
What aspect of work is she most proud of during these challenging times: Verruto became a team lead last September. She arranges schedules and conducts annual reviews for six advanced practice providers and nurses on the breast surgery team.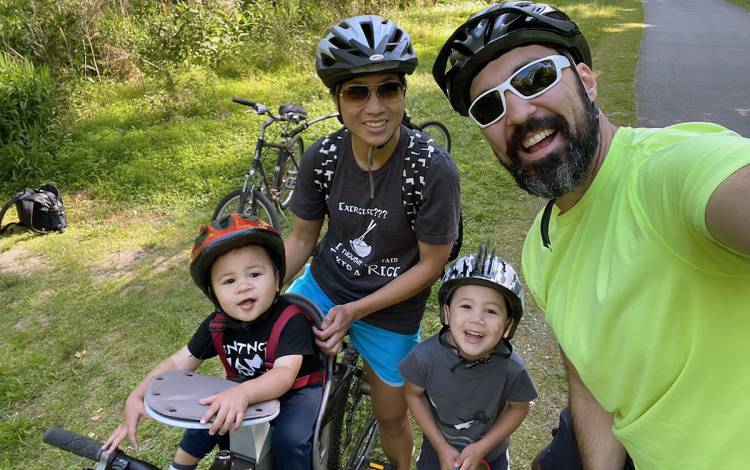 "I'm proud of myself for taking on a responsibility during the pandemic, but I'm prouder of my team for continuing to show up and do their jobs," Verruto said. "Our patients need us." 
What she loves about working from home: Verruto likes the hour she gets back in her day by not making the round-trip commute from her Raleigh home to the Duke Cancer Center.
She uses the additional time to run or play outside with her 5-year-old son Enzo and 2-year-old son Niko.
"I feel like there's more work-life balance even with working from home one day a week," Verruto said. 
TV show or series that has gotten her through: Kwan and her husband, Vinnie, watched all five seasons of "Breaking Bad." The show follows a chemistry teacher who sells methamphetamine to financially support his family after learning he has lung cancer.
"The character development is really interesting," Verruto said. "You start feeling bad for the main character and slowly lose the empathy you have for him."
How she maintains well-being: Verruto runs three miles twice a week and six-miles on weekends.
"Running is something I can enjoy by myself," Verruto said. "I can let my thoughts wander and listen to Dua Lipa."    
Something most people don't know about her: Kwan's first language is Cantonese.
She was born in Hong Kong. Her family moved to the United States when she was 3.
"My mom's side of the family moved to the U.S., and my dad's side moved to Australia," Kwan said. "It's funny to think of how different life would have been if we had chosen Australia."
How are you working in a new normal? Tell us about it or nominate a colleague by writing to us or completing this story idea form.