Olympic Week 2 Roundup: Duke Athletes on Verge of Medals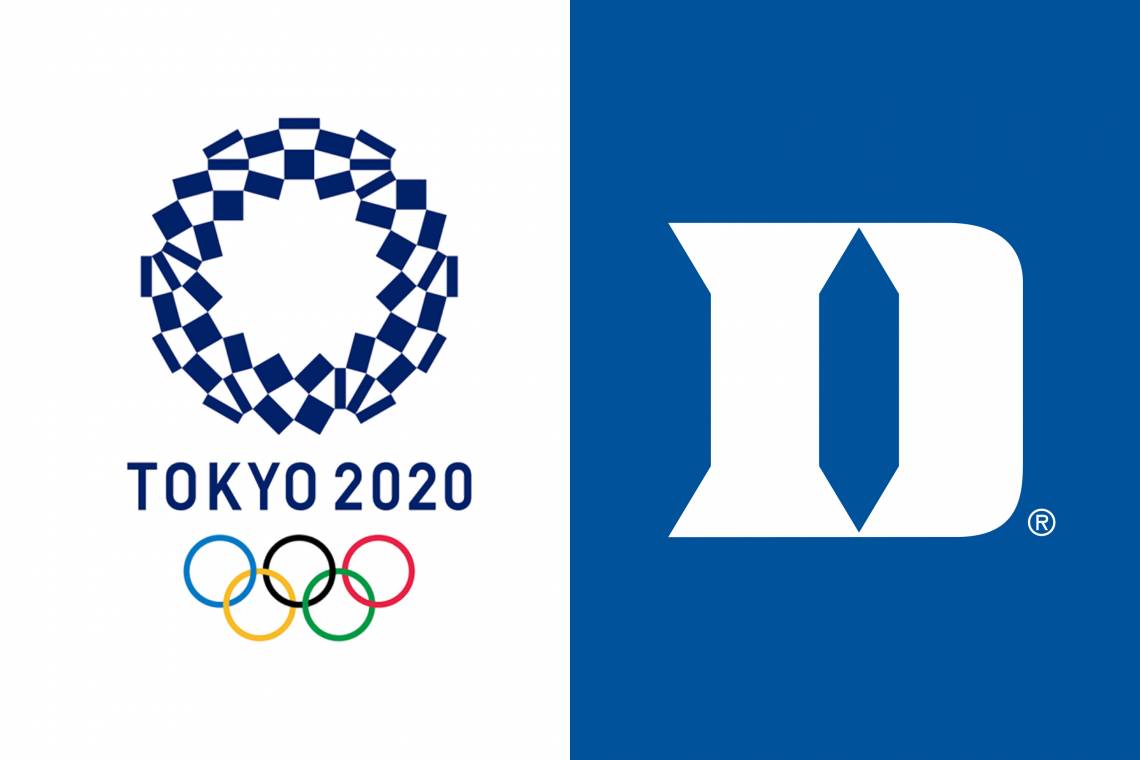 The Olympic week started with Duke women's basketball head coach Kara Lawson guiding the USA 3x3 women's basketball team to a gold medal. From there, Duke athletes put together a series of strong performances, with at least one more medal guaranteed to come.
Here are the highlights from the Duke performances of Week 2 of the Olympics.
Women's 3x3 basketball
In its inaugural appearance in the Olympics, the 3x3 game caught a lot of fan attention with the quality of play and its fast, pick-up game pace. Lawson coached the US team to an 5-1 record during the preliminary round. The team then ran through France in the semifinals and defeated the Olympic Team from Russia 18-15 to win the gold.
"This group is a part of the beginning. Years from now, when the story of the start of 3x3 is told, it can't be told without them--winning the first gold medal," Lawson said at the post-game media conference.
Women's Soccer
Former Duke star Quinn and the Canada Women's National Team will play for the gold medal at the after upsetting the defending Olympic and World Cup champions Team USA 1-0 in the semifinals on Monday.
Quinn earned the start at midfield for the third consecutive match and the fourth time in the Summer Games. They were subbed off in the 60th minute, after helping limit the U.S.'s offensive chances through two-thirds of regulation time.
Quinn will go into the Olympic record books as the first openly trans athlete to medal in the games. "[I'm] getting messages from young people saying they've never seen a trans person in sports before," Quinn told the Canadian Broadcasting Corp. "Athletics is the most exciting part of my life. … If I can allow kids to play the sports they love, that's my legacy and that's what I'm here for."
Canada will face Sweden for the gold medal at 10 p.m. ET Thursday on NBC.
Men's Basketball
Jayson Tatum scored a game high 27 points Saturday as the USA men's basketball team crushed the Czech Republic 119-84 to complete preliminary round play and earn a spot in the Olympic quarterfinals.
Tatum scored 21 of his points in the second half as the US team pulled away. Next up is a challenging pairing against Spain in the quarterfinals, which will tipoff shortly at 12:40 am Tuesday. [UPDATE: USA defeated Spain 95-81 to advance to the semifinals against Australia on Thursday. Tatum scored 13 points and grabbed three rebounds in 18 minutes of play.]
Meanwhile, former Duke men's basketball player Jahlil Okafor completed his Olympics debut for the Nigerian National Team, averaging 9.0 points and shooting .857 from the field in three pool play games. Nigeria lost all three games to Australia, Italy and Germany and failed to advance. Okafor finished with 27 points in three games and shot 12-of-14 from the field.
Women's Basketball
Duke graduate Chelsea Gray played more than 15 minutes in a crucial 93-82 victory for the United States over France Monday, advancing Team USA to the Olympic medal round. Gray came off the bench to collect five points, two rebounds and one assist. Earlier in the week, she scored six points, three rebounds and three assists in 18 minutes during an 86-69 win over host Japan.
The US moved on to play Australia in the quarterfinals on Wednesday.
Duke graduate Oderah Chidom and Blue Devil senior Elizabeth Balogun also played Monday with Nigeria in a 102-83 loss to Japan. Chidom turned in a solid game with 13 points, a team-high seven rebounds, three assists and two blocked shots in almost 25 minutes. Balogun played eight minutes and notched five points on 2-of-3 field goals, including 1-of-1 from three-point land and had one rebound. Nigeria did not advance to the playoffs.
Track & Field
Steven Solomon, who set university records as a Duke graduate student, advanced to the semifinals in the men's 400 meter run after running a personal best time of 44.94 in the first round. Solomon then came in third place in his semifinal heat with a time of 45.15, but did not advance to the finals.
Duke track & field and cross country alumna Kate Van Buskirk made her Olympic debut for Canada on Friday, finishing 14th in her heat in the 5000m at the Tokyo 2020 Olympic Games. Van Buskirk turned in a time of 15:14.96.
Here's what's coming up for other Duke athletes this week:
Marathon Swimming
Duke Alumna Ashley Twichell will make her Olympic debut in the women's 10km open water competition at 5:30 pm ET Tuesday, Aug. 3.
Equestrian
Alumnae Jessica Springsteen, representing the United States, and Danielle Waldman, representing Israel, will participate in the equestrian individual and team jumping competitions. Springsteen is scheduled for the individual competition with qualification beginning at 6 am ET on Tuesday, Aug. 3. The top 30 jumpers progress to the finals on Aug. 4. Both Springsteen and Waldman may be also selected to jump in the team event, which begins Aug. 6.
Women's Golf
Two women's golf alumnae, Celine Boutier of France and Leona Maguire of Ireland, will tee off at 6:30 p.m. ET Tuesday. The tournament runs through Friday.
Track and Field
Duke alumna Maddy Price will run for Canada in the 4x400 women's relay. The opening heats are scheduled for Thursday.