Nasher Museum to Reopen to Public Sept. 9
Museum to reopen to visitors with free admission, new art and open café on Sept. 9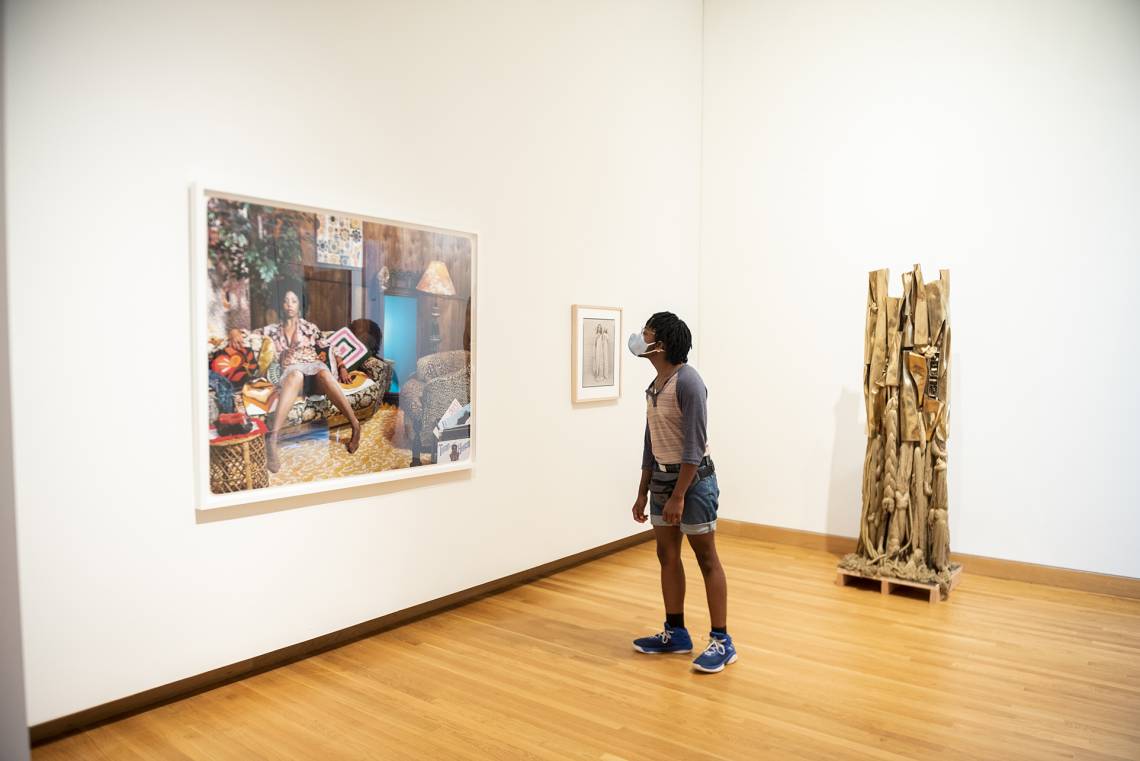 The Nasher Museum of Art will reopen to the public on Sept. 9 with new health and safety protocols, free admission for all and a contemporary exhibition featuring works of art that are new to the collection. The Nasher Museum Café is expected to reopen Sept. 9 as well with a refreshed menu, subject to university and local guidance in effect at the time.
Museum hours will be limited temporarily this fall: Tuesday through Friday, 10 a.m. to 5 p.m. Reservations are not required. Face masks are required at all times for all visitors.
We strongly encourage all individuals to be fully vaccinated before visiting Duke. The Nasher will adhere to all university, local and state regulations, which are subject to change on short notice depending on public health conditions. Specific health and safety information will be available on our website: nasher.duke.edu.
"We are thrilled to welcome everyone into the museum again," said Trevor Schoonmaker, Mary D.B.T. and James H. Semans Director of the Nasher Museum. "We are very proud of Duke's expert handling of a major public health crisis for the past 18 months. Now it's time to safely share our collection with our community, in person once again."
A new exhibition, "In Relation to Power: Politically Engaged Works from the Collection," focuses on ways that artists comment on, and often vehemently resist, the dynamics of inequitable systems of power. The show includes more than 80 works by 57 artists, including works on paper, paintings, sculpture, photography and video. Many works are on view at the Nasher for the first time.
"Our team has thoughtfully been building a diverse collection and has organized this exhibition that speaks to the social and political issues of our time." Schoonmaker said. "I hope visitors will enjoy a meaningful engagement with the art and the ideas that they present."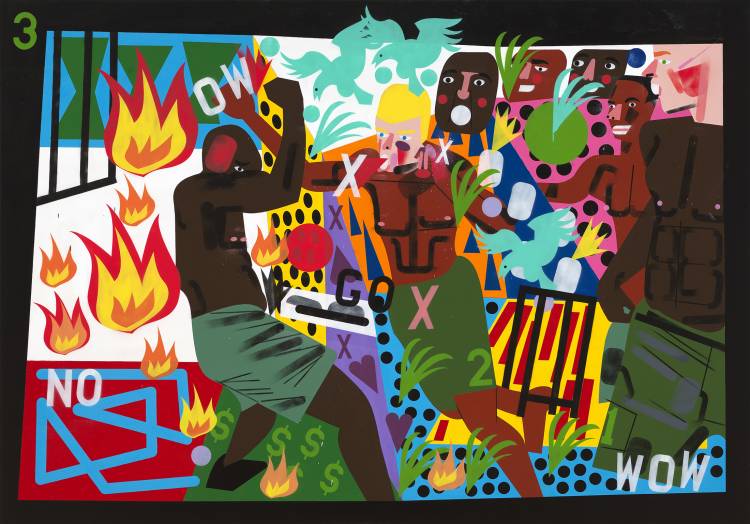 A second exhibition, Off the Map: The Provenance of a Painting, will open Sept. 18. This intimate show in the Incubator Gallery provides a case study of a single work in the Nasher Museum's collection: Portrait of an Artist, attributed to Joseph Wright of Derby and bequested to the Nasher by Mary Duke Biddle Trent Semans. From England to Berlin, New York to Durham, the 18th-century painting has journeyed far and seen numerous owners, auctions houses and exhibitions since its creation 250 years ago.
On January 13, 2022, the Nasher Museum will present Reckoning and Resilience: North Carolina Art Now, a group survey of work that gives an expansive view of contemporary art in North Carolina, both in terms of regional geography and artistic approaches.
Special Preview
Members of the Duke Community are invited to visit for special preview hours starting August 26. Registration is not required for Duke faculty, students and staff during restricted hours: Tuesday through Friday, 10 a.m. to 5 p.m. Café hours: Tuesday through Friday, 11 a.m. to 4 p.m.