How to Help the IT Service Desk Help You
These five tips can help get your next tech problem solved quickly and easily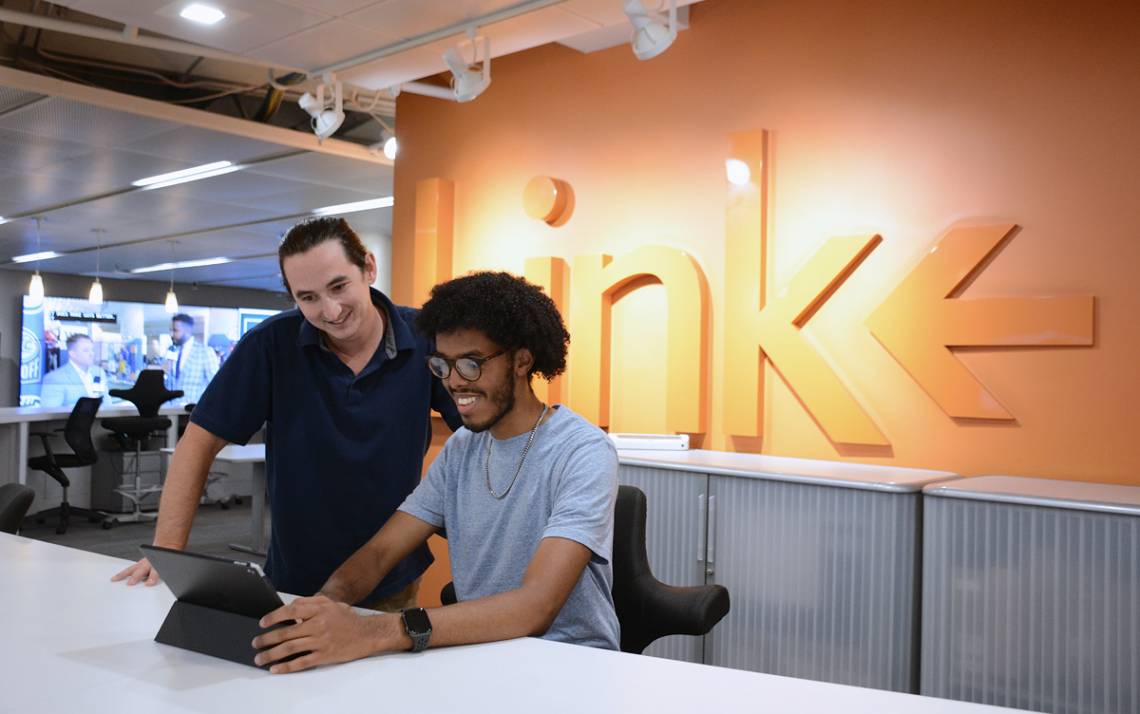 As the communications strategist for the Duke Department of Biostatistics and Bioinformatics, Sharon Updike's job puts her in contact with a wide range of software. 
In addition to using tools such as Zoom and Microsoft Outlook, she builds the department's online class interfaces in Sakai, constructs simple websites for labs or faculty members using WordPress and uses Qualtrics for class evaluations.
If she runs into a roadblock, Updike leans on the Office of Information Technology's Service Desk to get her through it. 
"I am always impressed by how helpful they are," said Updike, who estimates she reaches out for help at least once a week. "They're able to answer my questions and make my life so much easier."
Between online chats, phone calls, emails, an online self-service portal and walk-in visits to its desk in Perkins Library, the OIT Service Desk averages roughly 900 help sessions per week. The most common issues are password resets, software license questions, email access and glitches with work laptops.
OIT Service Desk team members – and regular callers such as Updike – have learned that there are a few things customers can do to help make the call or chat faster and more effective. These are a few ways you can help make your next help experience a breeze, or even avoid it altogether.
Know Your Computer Setup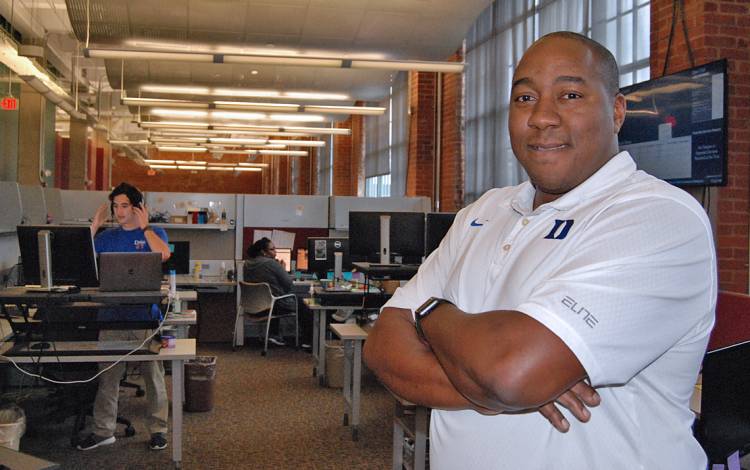 One of the first things OIT Service Desk team members will ask you on a help call is what kind of computer you're using. They might also ask if you're using the latest version of whatever software program encountered trouble
Knowing these little pieces of information about your device, and the software on it, can save the service desk team member a few steps and shave some time off the call.
"We try to gather as much information as we can," said OIT Service Desk Manager Rodney Cozart. "Certain applications work better in certain browsers so we always want to know what browser you're in. That helps us to start troubleshooting the issue."
Error Messages are Clues

The information-gathering portion of a help session is where the customer plays the biggest role. It's up to them to give the service desk team member as much information as possible about a problem. While the IT professional is well-versed in technology, sometimes the caller isn't, so they may have trouble describing the issue.
But, if the caller was able to write down – or better yet, capture a screenshot of – any sort of error message or code that appeared when something went wrong, it can help solve the problem.
"A lot of times, if you're having an issue, someone else has had it, too," said IT Analyst, Robby Robinson. "So, if I get a call and I'm not sure how to resolve it, I can search past help tickets for that error message and find out what to do."
Be Patient Walking through the Basics

Once a problem is identified, service desk team members move into the second phase of their task, which is to learn what basic steps have been, or can be, taken to remedy the issue. As part of this step, you'll answer basic questions, such as, whether or not you've restarted your computer.
While more experienced users may have already taken these steps, it's important for callers to let the service desk team members work their way through questions, and occasionally be ready to repeat some basic steps – such as restarting a computer or deleting cookies. Only after eliminating these potential simple fixes can the IT team begin to explore solutions that are potentially more complex.
"The last thing we want to do is tell the customer to do something they've already done," Cozart said. "But sometimes we'll still ask them to do something they've already done. And you'd be amazed at how many times it helps because they may have skipped a step or didn't do something correctly."
Be Smart, Log Out
The Duke NetID login system was set up by OIT to provide protection for websites meant only for Duke students, staff or faculty. The password-based system works well as a useful online security mechanism, but it's also one of the most common causes of calls to the service desk.
When service desk team members hear of customers who are unable to access a website using their NetID, it's often the result of failing to log out of a recent previous session on a website that uses the NetID. 
For some Duke websites – most notably the Duke@Work self-service portal – if you try to log in after not fully logging out of recent previous visit, the system thinks two people are trying to log in using the same credential, so it will lock the user out.
"For instance, let's say you're in Duke@Work and you don't log out, you just close the browser window," Cozart said. "You can restart your computer and open a new browser tab, and if you try to log back into Duke@Work, your account will probably be locked for about 30 minutes because Duke@Work thinks someone else is trying to log in to your account when you're still in it."
So a piece of advice Cozart and his team often pass along is to log out of any Duke NetID protected site when you're done.
The Simplest Troubleshooting Steps
Cozart jokes that there's a good reason that the first step for most computer troubleshooting processes is restarting your machine. 
"Honestly, it's one of those mysterious things, restarting your computer just fixes things sometimes," he said. "People ask us why it works, and no one really knows, it just does."
While restarting a computer is a simple step to take when you experience a problem, service desk team members recommend doing it, every day or two, even when things are going fine.
In addition to giving your computer a break, restarting your computer allows automatic updates to get installed, and it closes programs that may have been unknowingly running in the background and sucking up energy and memory.
Another easy step that users should consider taking regularly is clearing stored data from your web browser. By deleting cookies or cleaning out the cache of website data on your computer, it frees of memory and gets rid of any files that could be tracking your data. 
"We all like to be logged into things so we don't have to log in again, but clearing your browser cookies and cache is one thing that everyone should do every so often," Robinson said. "You just never know. Browsers try to help you get back to things quicker, but they also pull in bad things."
Send story ideas, shout-outs and photographs through our story idea form or write working@duke.edu.