Duke Strategic Community Impact Plan Forges Purposeful Partnerships
Community voices convened to create a community engagement strategy
For Jason Peace, the new executive director of Meals on Wheels of Durham, serving on Duke's Strategic Community Impact Planning committee was an important step in solidifying a sustained partnership with Duke.
"I was thankful to have the invitation to serve on the committee," said Peace. "Anytime you are engaging in conversations that will ultimately impact people or organizations, it is really important to have them represented at the table."
Building on more than three decades of community engagement partnerships and a multi-year strategic planning process, Duke's Office of Durham and Community Affairs has launched Duke's Strategic Community Impact Plan (SCIP). After listening to and learning from a diverse group of community partners like Meals on Wheels of Durham, the United Way of the Greater Triangle, Durham Public Schools Foundation and the West End Community Foundation among others, the plan offers a guide to Duke's community engagement efforts addressing community-informed priorities.
"Durham is Duke's home and it is the nucleus of our community engagement work in the region," said Stelfanie Williams, vice president for Durham and Community Affairs. "Working collectively to identify strengths, challenges and goals is a way to forge purposeful partnerships with our neighbors for the greatest positive impact."
Meals on Wheels of Durham is a longtime Duke partner. It receives funding support through Duke's Doing Good employee giving campaign and institutional contributions, which were particularly important during COVID relief efforts. Duke students and employees regularly volunteer to deliver meals to the seniors it serves, and a Duke Health employee serves on its board of directors.
"Nonprofits do a lot with a little," said Peace. "Imagine what we could accomplish if there were more resources. For me, I'm hoping to 'do more with more.'"
The Strategic Community Impact Plan centers around five focus areas and respective priorities in health, housing, education, employment and community. These are areas around which the university and health system can mobilize and coordinate expertise to make a positive impact in the community. The plan offers goals in each of the five focus areas in partnership with community.
New partner, Durham Public Schools Foundation (DPSF), established in 2018, has become another key Duke partner addressing public education. Most recently, Duke supported DPSF's Accelerating Digital Equity campaign to meet the technology needs of all public school students, and its School Reopening Grants program enabling schools to bring students back to school safely during the pandemic. Because community needs will evolve, the plan provides flexibility to adapt to the dynamic interests of community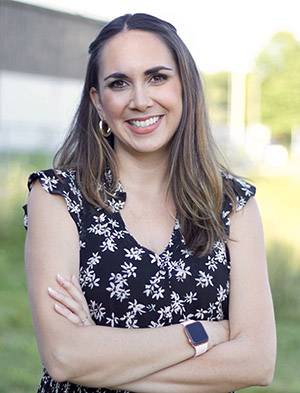 "The planning committee conversations included a diverse array of perspectives, expertise and lived experiences representing the Duke and broader Durham community," said Durham Public Schools Foundation executive director Magan Gonzales-Smith. "The conversations reflected the best of our community - thoughtful and nuanced considerations of our community's needs and opportunities that were rooted in a commitment to equity and love for our City and our neighbors." 
David Malone, chair of Duke's Program in Education and director of Duke Service-Learning (DSL) also served on the SCIP committee. DSL has long partnered with the community to link classroom learning with community service.
"My reason for being involved in [the development of] this Strategic Community Impact Plan is that it's the living embodiment of Duke's values of respect, trust, inclusion, discovery and excellence," said Malone. "There's no more important work than what we do as members of the community."
DLS's work dates back to the 1990s when Duke began to formalize academic service learning and established the Duke-Durham Neighborhood Partnership (DDNP.) DDNP is still part of Durham and Community Affairs today and contributes to much of Duke's work in housing, infrastructure, and economic development. 
The role of the Office of Durham and Community Affairs is to shepherd the plan's implementation and monitoring through coordination and partnership. Throughout its community engagement work, Duke has committed to addressing anti-racism, health equity, and engaged scholarship.
Malone sees the Strategic Community Impact Plan as a new way of approaching community engagement. "It seems as though we're taking the next steps to ensure that we are doing more than simply "helping" and trying to fix or address challenges or areas of need," said Malone. "It's building more intentional, purposeful partnerships aimed at addressing root causes with reciprocity, solidarity and mutual benefit."
For Peace, he envisions a Durham where all residents have excellent quality of life. "Around food and nutrition, we'd love to see a community where we put ourselves out of business and we're no longer needed."
Read the full Strategic Community Impact Plan on Durham and Community Affair's website at community.duke.edu.