Working in a New Normal: Ecology and Science Writing from a Distance
Julie Reynolds teaches courses on ecology and writing in science
Name: Julie Reynolds
Position: Associate Professor of the Practice of the Department of Biology
Years at Duke: 19
What she does at Duke: Reynolds combines her passions for teaching and writing in her work with the Department of Biology.
She teaches writing-intensive courses for undergraduate thesis writers and in ecology, the study of relationships between organisms and their environment. Her research focuses on how writing-to-learn can help students not only understand complex topics but also develop scientific reasoning skills.
"We can construct our own understanding of what we learn through writing," Reynolds said. "Your professor may tell you something, and you think you understand, but it isn't until you begin to write it down in your own words that you know if you can explain the concept or not."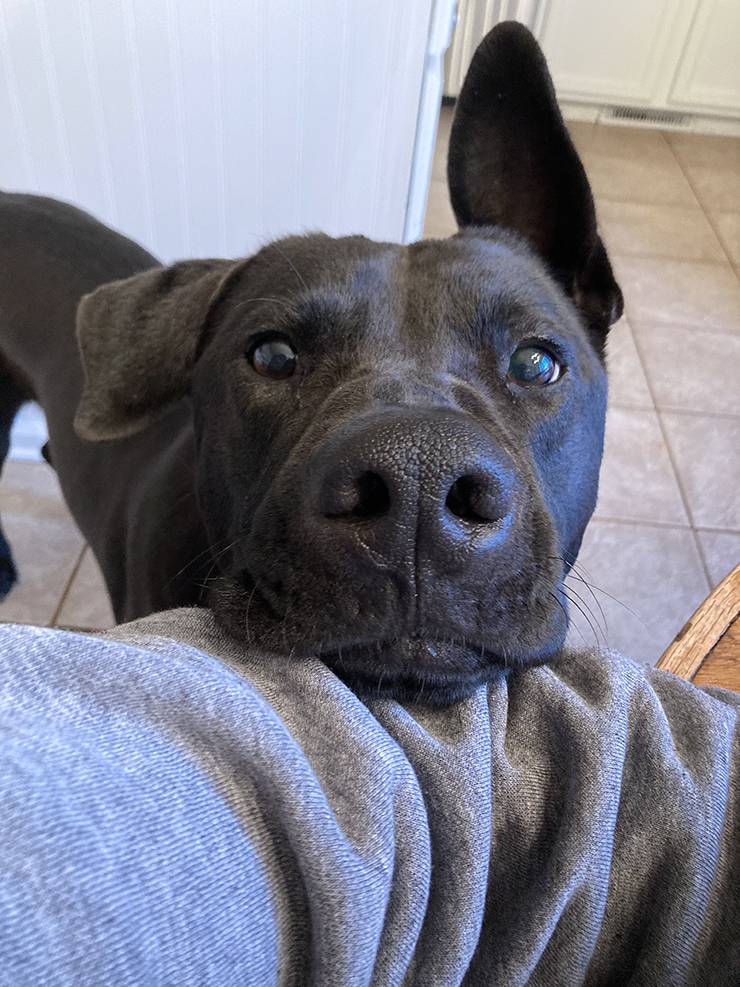 How her job changed during the pandemic: Reynolds has taught six courses from home full-time since the pandemic began. She often divides her classes up into teams in breakout rooms on Zoom and gives students questions to discuss before opening up the conversation to the larger group.
"I started using breakout rooms because it gave the students a sense of community," Reynolds said. "It lets them get to know people on their team better. I see more small talk happening before class and students always leave their cameras on."
What aspect of work she is most proud of during these challenging times: As the world fell apart in the spring of 2020, Reynolds and a group of students published a paper on how writing-intensive courses can promote better engagement during asynchronous learning.
"We found success during a difficult semester," Reynolds said. "I'll never forget how amazing it felt to co-author this paper with these incredibly resilient students."
What she loves about remote work: While Reynolds misses seeing colleagues and students on campus, working from home has given her additional time with her pets.
She enjoys running with her 2-year-old dog, Darwin, and her two cats often jockey for a position on her lap while she teaches.
"By the far best thing is taking Darwin for a walk three times a day," she said. "I'm getting outside much more now."
Books that have gotten her through: Reynolds set a goal to read 52 books in 2021. Her favorites have been the cookbook, "Salt, Fat, Acid, Heat," by Samin Nosrat and "Educated" by Tara Westover, a memoir about growing up in a survivalist family in rural Idaho.
"I read 'Educated' from cover to cover and maybe only stopped to have a bite to eat or take a walk," Reynolds said.
Lesson learned during COVID-19: The importance of staying connected.
Reynolds has a Zoom call with three friends in her writing group from 9 to 9:15 a.m. every weekday. They use the time to check in on how they are coping with the pandemic and talk about the day ahead.
"That group has been a lifeline," Reynolds said. "It's so nice to have this dedicated time each day to connect with friends. It stops me from feeling too isolated."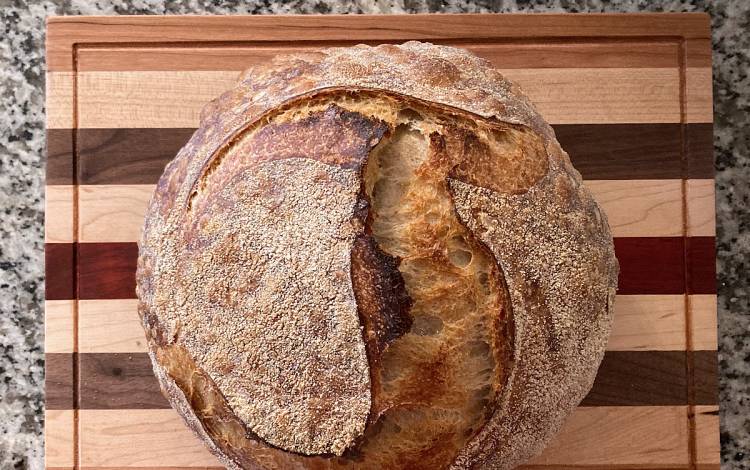 Something most people don't know about her: Reynolds has turned into a bread-making machine. She has had a sourdough starter for years but the pandemic gave her time to bake bread more often. Every Thursday, she begins her bread-making process and has several fresh loaves to bake on Sunday mornings.
"My goal is to see how much flavor I can coax out of flour, water, salt, yeast, and bacteria."
How are you working in a new normal? Tell us about it or nominate a colleague by writing to us or completing this story idea form.