Olympics Week 1 Update: How Are the Blue Devils Doing?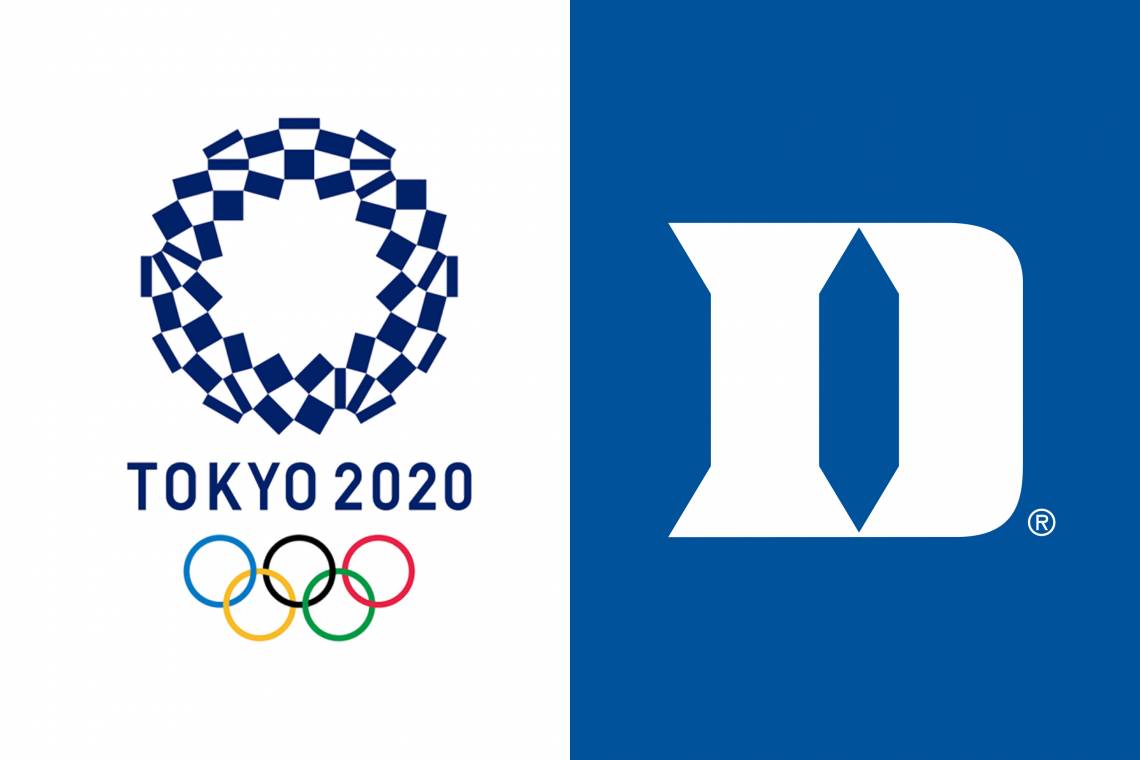 Kara Lawson is 6-for-6 in coaching the USA women's 3x3 basketball team. Women's soccer star Quinn has an important matchup Tuesday against Great Britain that will determine whether the Canadian soccer team advances.
In short, the 15 Duke athletes and coaches participating in the Olympics had a lot to celebrate during the first days of competition. The loudest cheer, however, may have come from an alumnus who watched his daughter take gold.
Here's a roundup as of end of competition Monday.
Women's 3x3 Basketball: Duke women's coach Kara Lawson coached the U.S. women's team to its closest victory yet, a 21-19 victory over China. The win pushed the team's record to 6-0 in the round robin competition among the eight teams. Lawson and the U.S are guaranteed a spot in semifinals.
Women's Basketball: Two Duke alumnae and one current player will face off on Monday as the U.S. takes on Nigeria. Chelsea Gray, '14, is representing the U.S. while Oderah Chidom, PPS'17, and senior guard Elizabeth Balogun will take the court for Nigeria. The matchup will kick off Olympic competition for both teams. [Tuesday morning update: USA defeated Nigeria 81-72 with Gray scoring six points on 3 of 6 shooting and distributing three assists. For Nigeria, Chidom scored seven points and grabbed four rebounds while Balogun played but didn't score.]
Women's Soccer: Former Duke star midfielder Quinn '17 and Team Canada are in good shape to advance to the medal playoffs in hopes of winning a second Olympic medal in a row. After defeating Chile and tying Japan, Canada must at least draw with Great Britain on Tuesday in the final round robin match to ensure a spot in the playoffs. Quinn came in off the bench in the 61st minute in the victory over Chile to help preserve the 2-1 victory.
Men's Basketball: Jayson Tatum and Jahlil Okafor will both look to help their teams bounce back from an initial loss with games on Wednesday. Playing for the U.S., Tatum will take on Iran, while Okafor and Nigeria will challenge Germany. Tatum scored nine points in 24 minutes in the opening loss to France. Okafor scored four points in 11 minutes of action against Australia.
Fencing: Lee Kiefer, a medical student in Kentucky who graduated from the University of Notre Dame, became the second American ever to win a gold medal in fencing when she defeated defending champion Inna Deriglazova of Russia 15-13 in the women's foil final.
Kiefer learned the sport from her neurosurgeon father, Steve Kiefer, who captained the Duke men's fencing team in the mid-1980s. "I just feel so much love and I have so much to give back to everyone," Keifer said after winning the gold. "My dad pushed me from the beginning. We used to bump heads all the time because we are both so competitive and demand excellence, but here we are. Thank you, dad."
OTHER OLYMPIC STORIES FROM GODUKE
Chelsea Gray: Touch of Gray
Jayson Tatum: Honoring the Jersey
Kara Lawson: 3x3 With Cara
Quinn: At the Tokyo Olympics