Meet Debra Sudan, Master Surgeon
Chief of Duke's Division of Abdominal Transplant Surgery has performed hundreds of surgeries, including an operation on conjoined twins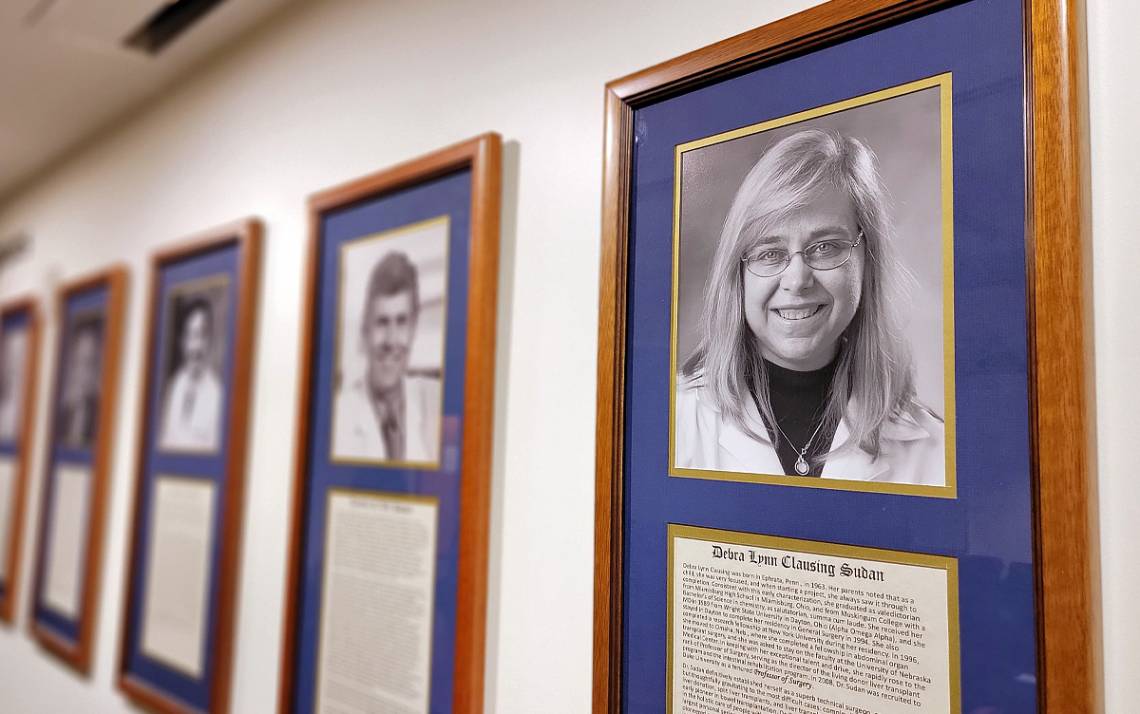 In the late 1990s, a few years into her career as a surgeon, Debra L. Sudan was walking down a hallway at the University of Nebraska Medical Center when a man stopped her to say hello.
She recognized his voice but couldn't quite place him.
Within moments, Sudan learned that she had performed a liver transplant surgery on him. Six months before, he was thin and pale but had gained muscle and color back into his skin since receiving a new liver.
"Seeing that patient was like, 'wow, this work I'm doing is changing people's lives,'" Sudan said. "It's an amazing thing to be able to help people."
Now a professor of surgery and pediatrics and chief of Duke's Division of Abdominal Transplant Surgery, Sudan has been saving lives for 25 years as a transplant surgeon, 13 of those at Duke leading the Division of Abdominal Transplant Surgery.
During her time at Duke, Sudan has been proud of her work with the liver transplantation program, which has consistently been one of the top three in the country for a number of years.
Her steady work in the operating room and with researching transplant procedures earned Sudan the Department of Surgery's Master Surgeon Award in 2020. The honor is given to someone who exemplifies the ideals of Duke Surgery and whose career will serve as a guidepost for surgeons. She is the first woman to become a Master Surgeon since the award was created in 2015.
In 2015, Sudan was part of a team that performed the first separation of conjoined twins at Duke, and the first in North Carolina in about 15 years.
"Dr. Sudan embodies the qualities of a Master Surgeon in every way," said Allan D. Kirk, chief of the Department of Surgery. "She is technically brilliant, completely dedicated to her patients—who are some of the most complicated, vulnerable and severely ill patients imaginable—scientifically driven, and effective and respected as a national leader in her field."
Sudan was born in Pennsylvania and grew up in Miamisburg, Ohio, outside of Dayton. She earned a chemistry degree from Muskingum College in New Concord, Ohio before receiving her M.D. from Wright State University in 1994.
While studying at Wright State, a professor connected Sudan to a research opportunity at a New York University liver transplant lab. She spent a year studying liver transplants and preservation worked.
"I was completely convinced I wanted to be a transplant surgeon," Sudan said. "Transplant patients are very sick and have little chance of getting better without a new organ. I knew I wanted to be someone who could help."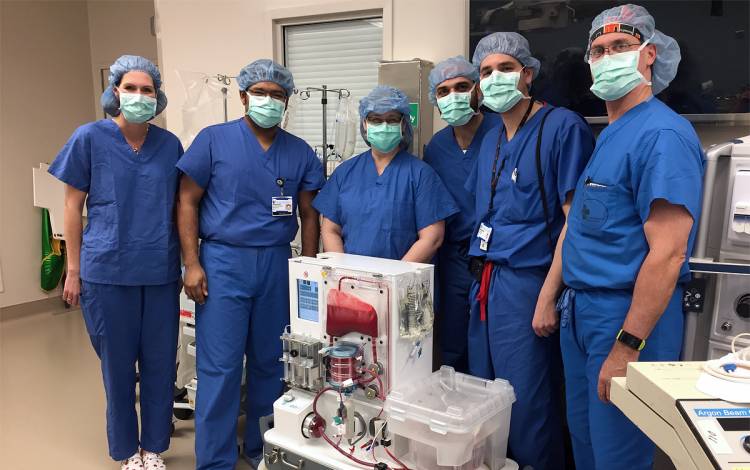 Sudan began her career at the University of Nebraska Medical Center in 1996. She spent 12 years there as a professor of surgery, performing adult and child liver and intestine transplants.
She arrived at Duke in 2008 to expand the number of patients treated in the Health System's adult and child abdominal transplant programs, which helps patients who need new organs in their abdomen, and build a new intestine transplantation program. In a year, Sudan hired a medical director, social workers, psychologists and nutritionists to assist the intestine transplantation program.
"Transplants aren't just about the work inside operating rooms," Sudan said. "It's about holistic care that sets patients and donors up for success by keeping their minds and bodies healthy."
She scrubbed in on all 44 transplants her first year, teaching physicians and nurses her techniques for removing and preserving kidneys, livers and intestines. Among Sudan's specialty is a split liver transplant, which involves taking a liver from a deceased donor and dividing it between two recipients.
"You have to have quality in order to grow a program," said Carl Berg, a hepatologist and professor of Medicine at Duke. "Deb is not afraid to look at what our program is doing and say we can do better. She looks at the data and sees what Duke is doing well and what other institutions are doing well."
In 2017, Sudan helped create the "Transplant Quality Improvement Program," a national surgical improvement program in which transplant units compare surgical outcomes to determine what procedures guarantee the best results for patients.
Sudan has published about 200 articles and book chapters, including techniques for intestinal transplants, ways to improve living-donor kidney transplantations and research into outcomes of liver donors above the age of 60.
Under her leadership, Duke has gone from about 45 liver transplants a year to nearly 130.
One of Sudan's most memorable surgeries came in 2015. She worked with Henry Rice, pediatric surgeon and professor of surgery at Duke, in separating conjoined twins who shared a liver. Sudan successfully split the shared organ by redirecting both children's blood supply into their separated liver.
"Dr. Sudan is at the top of her field," Rice said. "She is technically gifted and a genuinely nice person. She's very easy to work with. She's incredibly compassionate and always communicative."
Sudan said she was at a loss for words for one of the first times in her career when she was awarded the Master Surgeon Award. Sudan's colleagues surprised her with the announcement during a meeting in February.
While she's honored to receive the title, Sudan hopes the recognition is a launching pad for more women surgeons to pursue surgery and success.
"There are so many excellent residents, fellows and women in medicine who need to see people like them excel and be acknowledged for their contributions," Sudan said. "I am grateful to be in a position where I can encourage other women to reach for the highest levels of their career."
Send story ideas, shout-outs and photographs to Working@Duke through our story idea form or write working@duke.edu.