Duke Telehealth Grows into a Lasting Solution
After a whirlwind setup, the virtual visit system will keep helping patients beyond the pandemic
On a recent Saturday morning this year, Dr. Gabriela Maradiaga Panayotti didn't feel right. She felt shaky and unsteady and was concerned enough to want to talk things over with a fellow Duke physician.
That morning, she saw a Duke Urgent Care doctor, and with the help of Duke's telehealth system, she made arrangements for tests without leaving her home.
"It was so easy, I could make an appointment that morning, see someone and make a game plan for what to do next," said Maradiaga Panayotti, who quickly recovered from the brief episode. "It's really a game changer as a patient."
As an associate professor of Pediatrics and pediatrician with Duke Children's Primary Care, Maradiaga Panayotti had a lot of experience treating patients with virtual health care visits. But, as the pandemic changed the way Duke delivered care, she, along with thousands of Duke patients, gained a fuller appreciation of the service's value. As a popular option for patients, Duke's telehealth system will likely continue to be a helpful service long after the pandemic ends.  
In May of 2021, Duke Health had 32,049 total telehealth visits, roughly 10 times the total for February 2020, which was the last full month before the pandemic.
"It's definitely become part of the evolution of how care happens for our patients here at Duke," said Dr. Mony Mehrotra, medical director for telehealth at Duke Primary Care and one of the people who helped develop Duke's virtual visit capabilities last year. "There's been an increasing comfort with virtual visits, and I hear a lot of gratitude from patients about having this option available."
A Quick Setup
Before the pandemic, Duke had some telehealth capabilities, which were used for consultations with patients who lived far from Duke or who, due to physical limitations, couldn't easily visit a clinic. But when the novel coronavirus disrupted patient care in March of 2020, leaving clinics closed and patients uneasy about venturing out of their homes, expanding virtual functions became a high priority.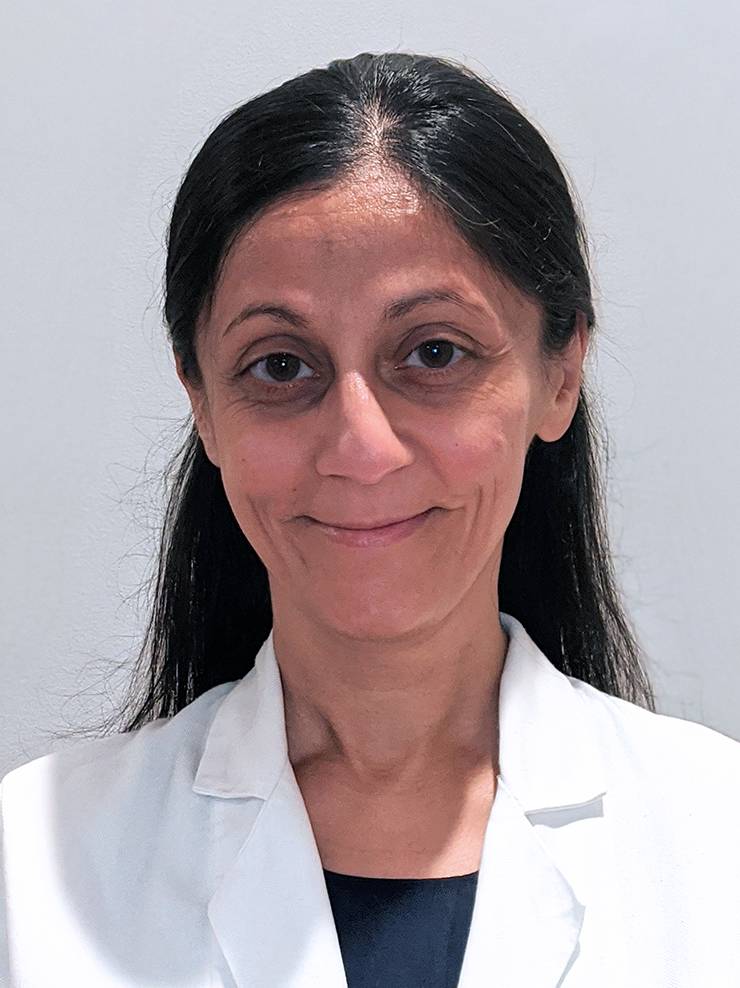 A team effort involving several corners of Duke Health made sure visits through video and telephone were available to patients experiencing COVID-19 symptoms as early as March 17 of last year. And over the following weeks, Duke's telehealth offerings expanded to cover the vast majority of its clinics. 
In February of 2020, just prior to the pandemic, Duke caregivers had 3,121 total telehealth visits with only around 100 coming via video. The telehealth platforms used were by only a small handful of physicians who found it useful to check-in with patients dealing with orthopedic issues or neurological conditions that can lead to mobility issues, such as ALS. In April of 2020, when providers of all kinds began using the platforms, the total was 91,031.
"The volume of traditional visits just plummeted because we closed our clinics, but all of these people still needed care," said Duke Health Technology Solutions Chief Digital Strategy Officer Matthew Roman. "Just within a very short period of time, the volume of virtual visits correspondingly rose. It was trial by fire."
Continuing Value
Alicia Smith, the health center administrator for Duke Urgent Care Holly Springs and Duke Virtual Urgent Care, said that since COVID-19 vaccines have become widely available, she's seen more people come into her clinic for in-person visits
But the flow of virtual visits for such minor illnesses and injuries such as issues as colds, allergies and skin rashes hasn't slowed.
"We're still seeing good growth in the virtual side," Smith said. "Just having the ability to be flexible has been really helpful."
While the amount of total virtual visits peaked in April of 2020, the numbers have remained high. In May of 2021, Duke Health had a total of 32,049 virtual visits, roughly 10 times the number of a normal pre-pandemic month.
And the virtual visits are constantly improving. In the past year, Duke has moved its video visits to a secure Zoom platform and integrated it with the Maestrocare online health management system, which makes it easier to set up appointments and weave them into online health records. Duke has also streamlined its process for training and equipping caregivers who are new to telehealth. Now, around 3,000 Duke caregivers are trained to use telehealth.
"In the heat of this massive uptick in volume, we were still able to consciously improve our processes," Roman said.
The work of refining the platform continues as efforts are under way to figure out how to gather data such as weight and heart rate in a virtual visit and make the virtual visits easier to navigate for non-English speakers.
A Popular Choice
Prior to the pandemic, Dr. Karl Bernat, the practice medical director for Duke Primary Care, Heritage Internal Medicine, had no experience seeing patients virtually.
"My thought process initially was that I was going to try it and probably not find a tremendous amount of value in it," Bernat said. "I really didn't know how the patients were going to react, and I just looked at this as a temporary kind of thing. But when I first started, I realized how well it worked and it changed my perspective."
Bernat was impressed by the amount of technical support Duke provided – he remembers patients getting quick help quickly if they had trouble connecting – and how comfortable patients felt talking over video.
Among the areas where virtual visits have proven especially useful are in behavioral medicine and for support groups for people dealing with issues such as cancer, diabetes and grief. Being able to participate from home makes patients feel more comfortable.
And while Bernat is seeing the majority of his patients in person these days, his days still feature a healthy number of virtual visits. 
"I think we're all still trying to educate ourselves on how best to do these visits and how they can be more effective," Bernat said. "I think we'll continue to hone that skill just like any other skill in medicine. And as we do, I could see the number of virtual visits go up. I think patients are very comfortable with them now."
Send story ideas, shout-outs and photographs through our story idea form or write working@duke.edu.