Duke Engineering Student Wins Clean Energy Prize
Award will support new data-driven platform to reduce solar energy losses caused by dust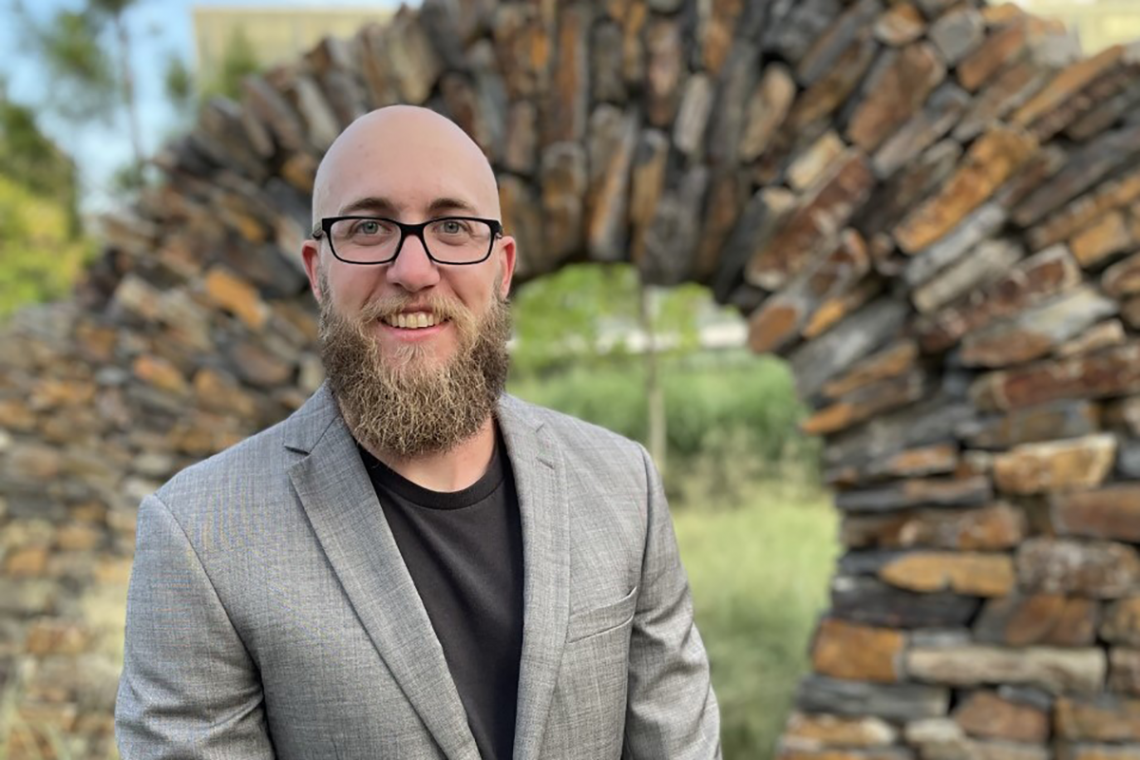 The Duke University Energy Initiative and Innovation & Entrepreneurship Initiative have awarded the 2021 Clean Energy Prize to Michael Valerino, a Ph.D. student in civil and environmental engineering at the Pratt School of Engineering.
The Clean Energy Prize ($10,000) helps fund Duke students to pursue novel ideas, potential products, or services that advance an accessible, reliable, affordable and clean energy future.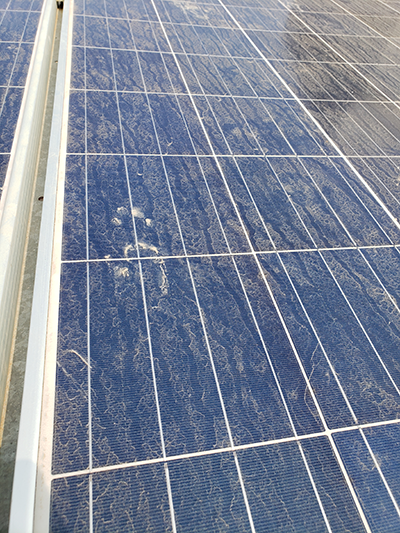 The 2021 Prize will support Valerino's project team to develop an interactive, data-driven platform aimed at reducing dust-related solar energy losses. 
Solar panels generate at maximum capacity when the sun is shining bright, but over time, dirt and grime reduce the amount of sunlight reaching the cells. Solar panel soiling can reduce peak electricity production by 10 to 40 percent in a matter of weeks in many parts of the world. The phenomenon is responsible for an estimated $10 billion in losses annually. 
Valerino is principal investigator for the project team, which includes faculty Michael Bergin, Ph.D., (Pratt School of Engineering) and Drew Shindell, Ph.D., (Nicholas School of the Environment); undergraduate engineering students Alexandra Rivera (E'23) and Jessica Wey (E'23); and Duke alumnus Joshua Miller (E'15, T'15), head of platform at Syngenta. The effort is an outgrowth of research by Bergin, Shindell, Valerino, and others at Duke, including a project supported in 2019 by the Energy Initiative's Energy Research Seed Fund.    
The Duke project team will leverage data from NASA and solar energy yield models to develop a web-based platform that will help consumers determine optimized cleaning schedules for solar panels. Schedules will be customized to account for the panels' location, time of year, and various other inputs.
To refine the platform, team members will check in with physical solar locations across the globe to see if soiling accumulations stack up against predicted levels, and then will adjust the program accordingly. This real-world feedback should help improve the platform's accuracy and increase generation. 
"Cleaning solar panels can be costly, but so is the energy loss due to soiling," noted Valerino. "We want to translate research on soiling into actionable guidance that helps the solar industry maximize efficiency and profitability on an ongoing basis." 
The technology could also help accelerate the global adoption of solar energy. Soiling loss is a key contributor to financial risk associated with both new and existing solar installations. More accurate predictions of expected losses and optimized maintenance schedules will reduce that risk, enabling financiers to provide lower interest rates. 
One of the 2021 Prize judges was Eric Rohlfing, Ph.D.,executive-in-residence at the Energy Initiative and former acting director of ARPA-E, a U.S. Department of Energy agency that advances high-potential, high-impact energy technologies that are too early for private-sector investment. Rohlfing said, "Fierce competition from Duke students made judging quite a task, but I believe Michael's project has the potential for significant impact in the solar industry."   
The team eventually intends to license use of the platform and develop partnerships with solar photovoltaic companies and government agencies. 
Brian Murray, Ph.D., interim director of the newly merged Duke University Energy Initiative and Nicholas Institute for Environmental Policy Solutions, said, "We enthusiastically support Michael's continued exploration of energy data analytics and using it to develop management tools with the potential to transform how we expand clean energy. We look forward to following his progress."