11 Duke-Authored Books on Global Perspectives
Duke authors explore histories and experiences from the Russian Plain to the tip of South Africa
Our world can feel both large and small, interconnected and disparate, thoroughly mapped and little understood. This month, we chose a sampling of books by Duke faculty that cover a range of global topics and perspectives, from the cultural and demographic to the political and personal.
These books, along with many others, are available at Duke University Libraries, the Gothic Bookshop or the Regulator Bookshop.
---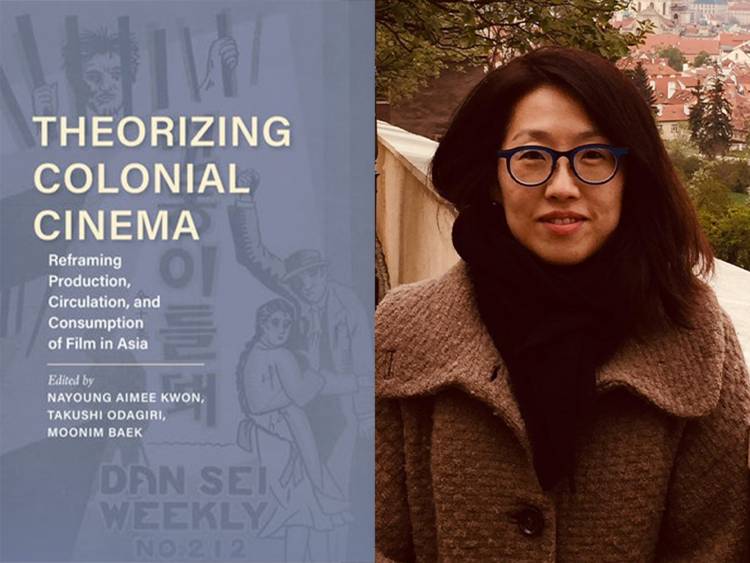 Theorizing Colonial Cinema by Nayoung Aimee Kwon
In this study of global film history, interdisciplinary scholars from film studies, Asian studies and postcolonial studies consider how the present is haunted by the colonial past. Edited by Professor Nayoung Aimee Kwon with Takushi Odagiri and Moonim Baek, the book engages new perspectives by asking how prior discussions on the form, theory, history and ideology of film may be challenged by centering the colonial question. The collection pinpoints various forms of devaluation and misrecognition both in and beyond Asia that continue to relegate local voices to the margins.
---

Slavery Unseen by Lamonte Aidoo
Professor Lamonte Aidoo shows how the myth of racial democracy in Brazil elides the country's history of sexual violence, patriarchal terror and exploitation of enslaved people Drawing on sources ranging from inquisition trial documents to travel accounts and literature, Aidoo demonstrates how sexual violence operated as a key mechanism of the production and perpetuation of slavery as well as racial and gender inequality. The myth of racial democracy, Aidoo contends, is not connected to racial progress; rather, it is an apparatus to protect the white patriarchy throughout Brazil's past and into the present.
---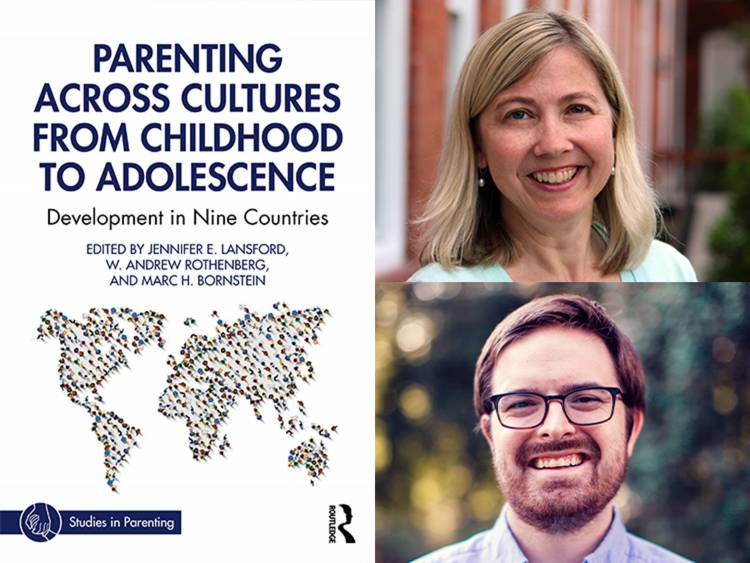 Parenting Across Cultures from Childhood to Adolescence by Jennifer Lansford and Drew Rothenberg
How do parenting practices change or remain the same in a variety of sociodemographic, psychological and cultural contexts? Edited by Professor Jennifer Lansford and research scientist Drew Rothenberg with Marc Bornstein, this book shares findings from a study of parents and children in China, Colombia, Italy, Jordan, Kenya, the Philippines, Sweden, Thailand and the United States. Each chapter is authored by a contributor native to the country examined. Together, the chapters provide a global understanding of parenting across cultures.
---

Arab Patriotism by Adam Mestyan
"Arab Patriotism" sheds light on the evolving sense of political belonging in the Arab world. Pointing to the patriotic sentiment that grew in the Egyptian province of the Ottoman Empire during the 19th century, Professor Adam Mestyan argues that it served as a pivotal way station on the path to Arab nationhood. He investigates the experience of community during the period, engendered through participation in public rituals and being part of a theater audience. From a staging of Verdi's Aida and the first Arabic magazine to the nbsp;Urabi revolution and the restoration of Ottoman viceroys under British occupation, Mestyan illuminates the cultural dynamics of a regime that served as the precondition for nation-building in the Middle East.
---

Afrotopia by Felwine Sarr
In "Afrotopia," Professor Felwine Sarr  urges the continent to set out on a unique path of renewal and self-discovery. He envisions an active utopia that draws from historical reflection on Africa's vast mythological universe and ancient traditions, nourishes a cultural reinvention and embraces green technologies for tackling climate change and demographic challenges. Through reflections on contemporary writers, artists, intellectuals and musicians, Sarr describes the continent's notions of communal value and economy rooted in its traditions and landscape — concepts such as ubuntu, the life force in Dogon culture; the Rwandan imihigo; and the Senegalese teranga. He reveals the contours of an "africanity," a contemporary Africa united as a continent through the creolization of its cultural traditions.
---

Reading China Against the Grain by Carlos Rojas
Through an analysis of a wide array of contemporary Chinese literature from inside and outside of China, this volume considers some of the ways in which China and "Chineseness" are understood and imagined. Edited by Professor Carlos Rojas with Mei-hwa Sung, "Reading China Against the Grain" offers new perspectives on well-known authors, from Jin Yucheng to Nobel Prize-winning Mo Yan, and features authors rarely included in discussions of contemporary Chinese literature, such as Larissa Lai and Xiaolu Guo. Several chapters cover more marginalized literary figures throughout history, such as Macau-born poet Yiling, Malaysian-born novelist Zhang Guixing and ethnically Korean author Kim Hak-ch'ŏl.
---

Gandhi in the Gallery by Sumathi Ramaswamy
Mohandas Gandhi has been described as "an artist of non-violence," crafting a set of practices of the self and politics that earned him the mantle of Mahatma, the great soul. A hundred and fifty years after his birth, Gandhi is hyper-visible across India, with his image appearing everywhere from tea stalls and government offices to museums and galleries. Professor Sumathi Ramaswamy engages with India's modern and contemporary artists who have sought out the Mahatma as their muse, creating works across a wide range of media from painting and sculpture to video installation and digital production.
---

No Illusions by Ellen Mickiewicz
How will the future leaders of Russia regard the world scene? How will they approach such issues as democracy, free speech and immigration? In Professor Ellen Mickiewicz's "No Illusions," students in Russia's three most elite universities reveal their complex and often contradictory worldviews. For example, while many of them plan to go into politics, they express ambivalence about voting; they have favorable views of democracy, but not of the American model; they are shrewd critics of government propaganda and yet have clearly absorbed residue of Cold War defensiveness. The book is an often surprising glimpse into the future of Russia's foreign relations.
---

Making Freedom by Anne-Maria Makhulu
In Cape Town, South Africa, the policies of apartheid prohibited migrant Africans from living permanently within the city. Beginning in the 1970s, many families set up makeshift tents and shacks and built whole communities, defying the state through what Professor Anne-Maria Makhulu calls a "politics of presence." She explores practices of squatting and illegal settlement on the outskirts of Cape Town during and immediately following the end of apartheid. The efforts of Black residents to establish claims to a place in the city reshaped Cape Town's geography and changed the course of history.
---

Peopling the World by Charlotte Sussman
Through a literary lens, Professor Charlotte Sussman examines the 18th-century shift in Britain's understanding of the value of human reproduction, the vacancy of the planet and the necessity of moving people around to fill its empty spaces. In Milton's 1667 "Paradise Lost," Adam and Eve are promised they will produce a "race to fill the world," a thought that consoles them after the fall. By 1798, the idea that the world would one day be entirely filled by people had become a nightmarish vision in Malthus's "Essay on the Principle of Population." Sussman places these and other texts in the context of debates about scientific innovation, emigration, cultural memory and colonial settlement.
---

Border Odyssey by Charles Thompson
"Stories are the opposite of walls," writes Professor Charles Thompson. "They demand release, retelling, showing, connecting, each image chipping away at boundaries. Walls are full stops. But stories are like commas, always making possible the next clause." Throughout his journey of 1,969 miles from Boca Chica to Tijuana, Thompson delved into five centuries of cultural history (indigenous, French, Spanish, Mexican, African American, colonist and U.S.), wars and legislation. On both sides of the border, he heard people's stories. "It would become clear that the border, la frontera, was more multifaceted and profound than anything we could have invented about it from afar."
---
Read more on the Duke Today Books Page