A Passion for Service
Master Plumber Dennis Kennedy serves as a volunteer firefighter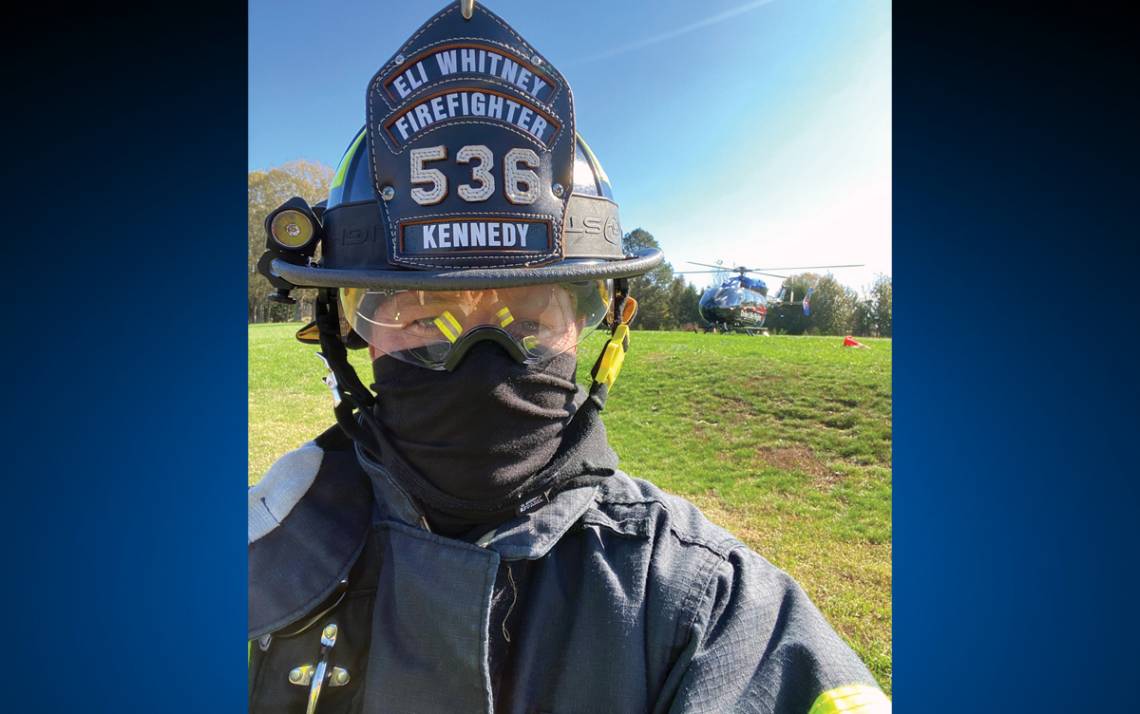 One evening last fall, as Dennis Kennedy headed home from work as a master plumber at Duke, he popped into a grocery store, roughly a half hour from his home in lower Alamance County.
Wearing a sweatshirt from the Eli Whitney Fire Department, where he's volunteered since 2019, Kennedy was stopped by a store employee.
"Excuse me, are you with the Eli Whitney?" she asked.
"Yes, ma'am," Kennedy replied.
The woman explained that her father had a heart attack at home in Alamance County and firefighters from nearby Eli Whitney, a small community about 20 minutes south of Burlington, answered the call. She recalled how firefighters tried valiantly to save her father, and comforted her family when they couldn't.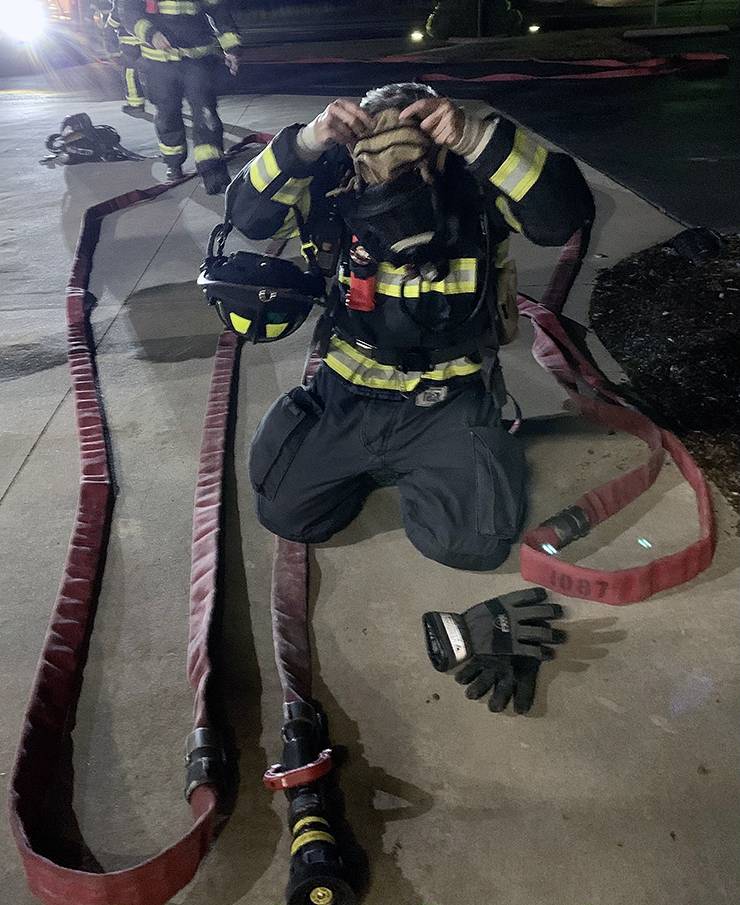 "You did everything you possibly could, and I wanted to thank you," she told Kennedy, who helped with the call.
Kennedy, who has worked at Duke for 21 years, has often wondered why, at age 50, he decided become a firefighter, serving alongside people several decades younger. Hearing how the fire department was a small light in one woman's darkest moment reaffirmed that his improbable path was a correct one.
"If you told me a few years ago that I'd be a firefighter, I'd have told you 'you're nuts,'" said Kennedy, who was recently named the Eli Whitney Fire Department's Firefighter of the Year. "Now, here I am doing it and loving every second of it."
Kennedy's firefighting journey began in the fall of 2018 when he participated in the Duke University Police Department's Citizens Police Academy. The seven-week program gives Duke staff and faculty opportunities to learn about policing and shadow first responders.
During a visit with the Duke Life Flight crew, Kennedy was moved by their selflessness. Driving home, he called his wife and told her he wanted to embrace that same spirit.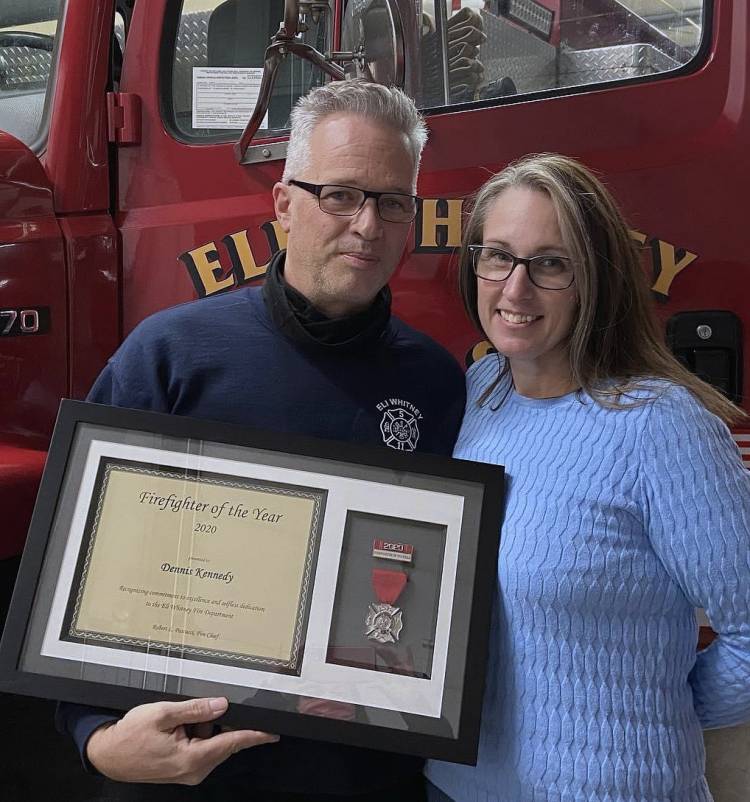 "I couldn't explain it," Kennedy said. "I just needed to do something."
In early 2019, after taking classes with Durham Technical Community College's Emergency Medical Science program, he passed the certification exam to become an emergency medical technician.
After that, he began volunteering as an EMT with the Eli Whitney Fire Department in Alamance County. Realizing he could help more as a firefighter, he began training with the fire department in nearby Graham, learning about the science, strategy and safety involved in fighting fires.
"It definitely snowballed, the more I did, the more I loved it," Kennedy said.
Kennedy's passion has continued during the pandemic, which requires firefighters to wear N95 masks to every call.
"I have an overwhelming drive to help," Kennedy said. "COVID or not, nothing is going to change that."
Send story ideas, shout-outs and photographs through our story idea form or write working@duke.edu.