Parking Permit Renewal for 2021-22
Occasional parking options are available, and annual permit rates will remain unchanged in 2021-22
Parking permit rates will remain unchanged for the second straight year, and occasional parking options will be available for staff and faculty who split time between home and campus in the coming fiscal year.
As part of Duke's permit renewal process, which begins in June, employees can select an annual parking permit or choose from as-needed daily or multi-day passes that grant access to 15 parking locations on campus. Occasional options include an $8 single-day pass or $21 multi-day pass for university staff, faculty and graduate and professional students.
"In an effort to adapt to the hybrid work environment, we've created flexible parking options to help fit a variety of work arrangements during these times," said Carl DePinto, director of Duke Parking and Transportation Services.
While assessing the occasional pass options, DePinto suggested that community members weigh how often they will be on campus with the cost for the passes. Day or multi-day passes may suit someone who visits campus intermittently, but if you plan on being on-site three or more times per week, an annual parking permit is more cost-effective, he said.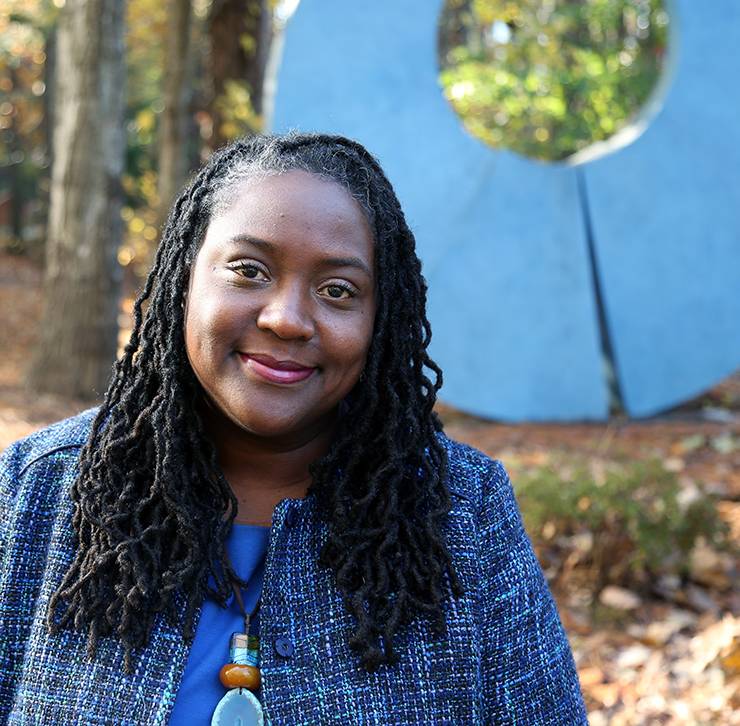 Jabrina Robinson, director of Master of Laws career development and outreach for the Duke Law School, currently uses a daily parking pass for her weekly trip to campus. Robinson pays $8 to park in the Chemistry Lot so she can meet with students and colleagues in person.
"It's cheaper to pay for a day pass than it is to pay for a yearly pass right now," Robinson said. "It's very convenient."
She will return to an annual permit this summer because she plans to start working from campus several times per week.
During annual permit renewal, if you are a current annual parking permit holder who pays through payroll deduction, verify that your address in work.duke.edu is correct; your new hang tag permit – valid until August 2024 – will be automatically mailed to the address on file.
Duke community members who are not eligible for payroll deduction and have a one-year permit must renew using one of the following methods by July 26 to ensure delivery of new permits before mid-August:
Check: Mail the renewal form and check to Parking and Transportation Services, Box 90644, Durham, North Carolina, 27708-0644.
Cash or credit: Bring the renewal form to a Parking and Transportation Services locations.
Employees who previously canceled or deactivated their annual permits can purchase an annual pass for the same lot, even with a waitlist.
All permit holders are encouraged to visit parking.duke.edu and select "My Parking Account" to update vehicle information and review or complete the deduction authorization agreement.
Get information about parking rates, occasional parking options and alternative commuting options and perks at parking.duke.edu.
Send story ideas, shout-outs and photographs to Working@Duke through our story idea form or write working@duke.edu.