Duke Awards 22 Distinguished Professorships
Appointment to a named chair recognizes excellence in research, teaching and contributions to the university community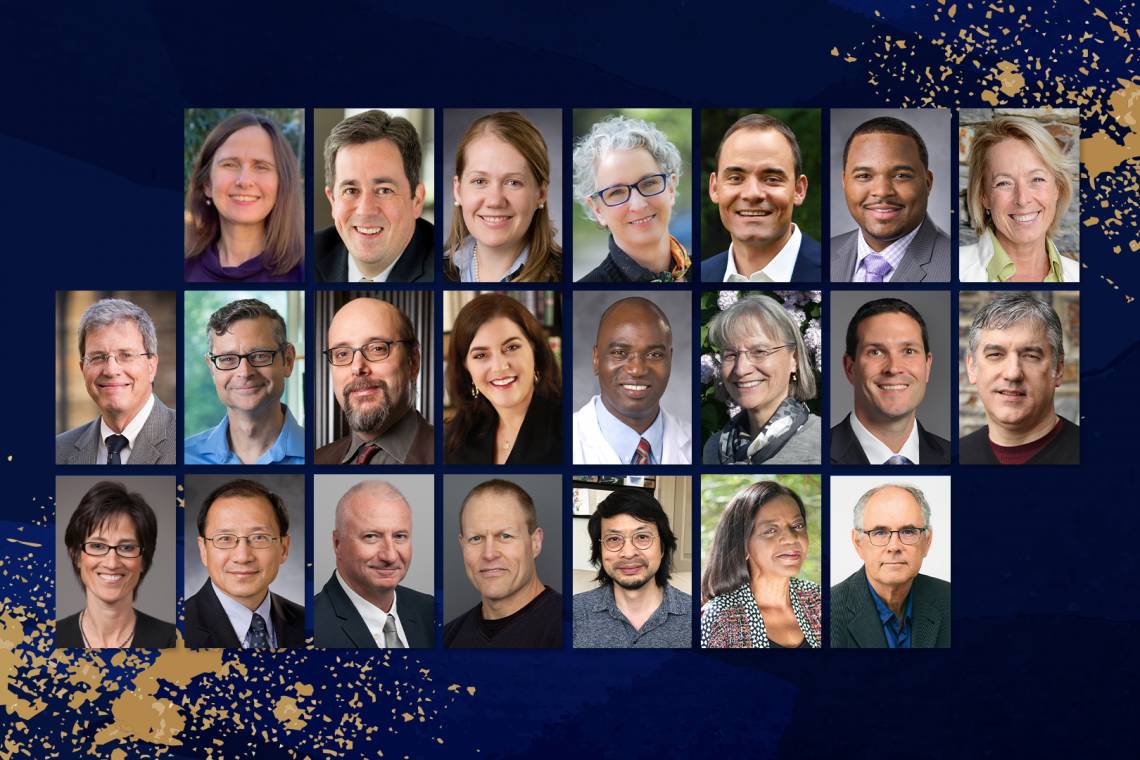 Duke University has awarded distinguished professorships to 22 faculty members representing seven Duke colleges and schools.  
"Our honorees are recognized as international leaders in a diverse range of fields," said President Vincent Price. "Their research has already had a significant impact on broader society, helping to improve lives and shape our understanding of the world."
The honorees are the "successors of faculty leaders who helped define the university's commitment to ethical scholarship, leadership and public service," said Provost Sally Kornbluth, who noted that the tradition of designating distinguished professors dates back to Duke's earliest days.
The customary University Distinguished Professors Dinner, during which new honorees are formally recognized, was postponed both this year and in 2020 due to the COVID-19 pandemic. Recipients from 2020 and 2021 will be recognized at a future dinner. (See message from President Price and Provost Kornbluth to the 2021 and 2020 new Distinguished Professors on the Distinguished Professors website.
The 2021 recipients are:
TRINITY COLLEGE OF ARTS & SCIENCES
FUQUA SCHOOL OF BUSINESS
NICHOLAS SCHOOL OF THE ENVIRONMENT
PRATT SCHOOL OF ENGINEERING
Sanford School of Public Policy
SCHOOL OF MEDICINE
SCHOOL OF NURSING