Department Spotlight: Duke-Margolis Center Fuels Health Policy Solutions
The center is dedicated to interdisciplinary academic research that informs policy-making and leads to better, more affordable, and equitable health care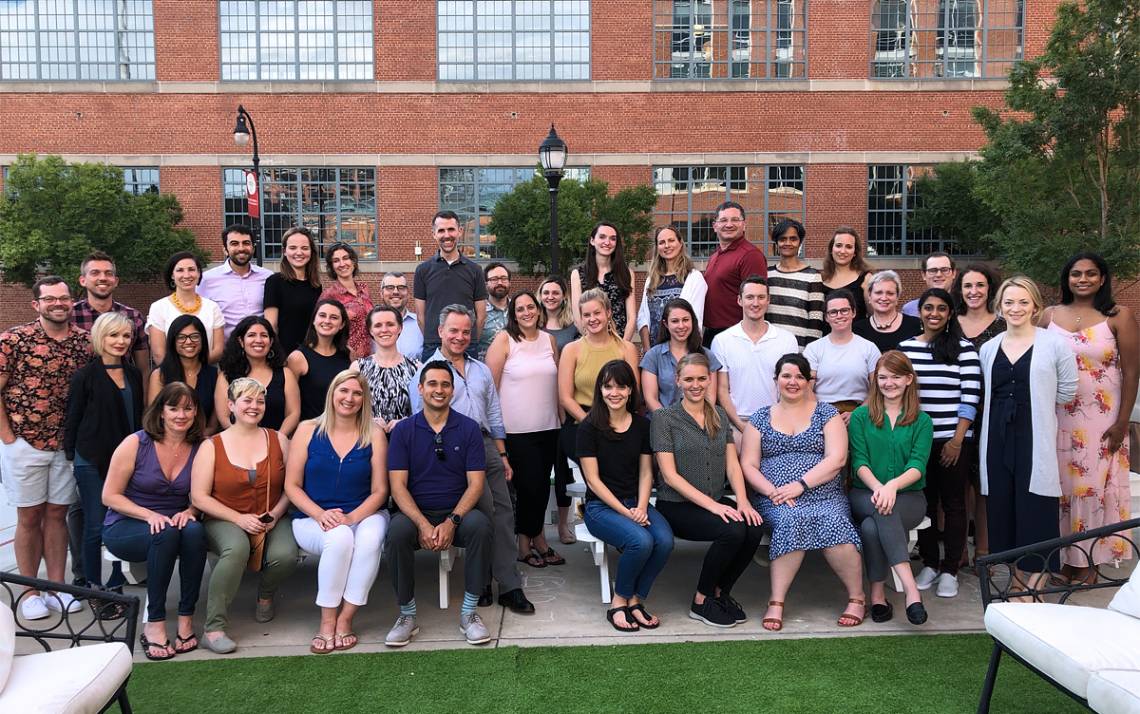 Department: Duke-Margolis Center for Health Policy
Number of employees: 60
History: The Robert J. Margolis, MD, Center for Health Policy at Duke University was established in January 2016 with a $16.5 million gift from Duke medical school alumnus Bob Margolis and his wife Lisa, through the Robert and Lisa Margolis Family Foundation. The center is dedicated to interdisciplinary academic research that informs policy-making and leads to better, more affordable, and equitable health and health care.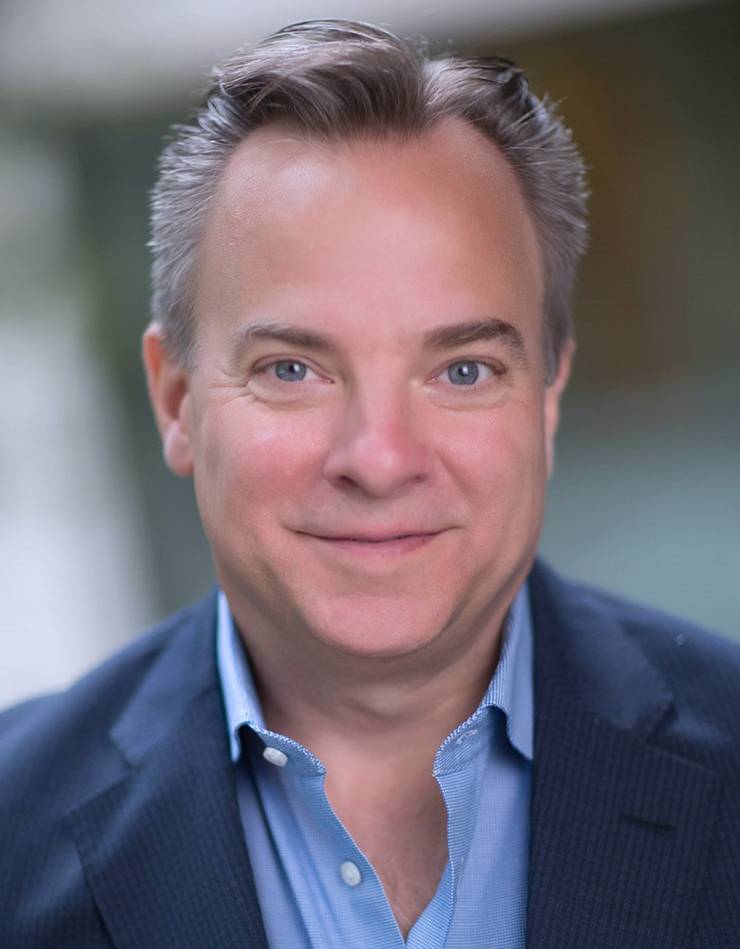 Duke-Margolis has offices on campus at the JB Duke Hotel and in Washington, D.C.
When Duke announced the new Duke-Margolis Center in the fall of 2015, then Duke University President Richard H. Brodhead noted that the center would help unify expertise in medicine, business and policy to make advances in health care.
"Duke has a long-standing commitment to complex problem-solving in real-world settings, and deriving the highest value from American health care is a challenge perfectly suited to our interdisciplinary skills," Brodhead said.
What the center does: The mission of Duke-Margolis is to improve health, health equity and the value of health care through practical, innovative, and evidence-based policy solutions.
Through interdisciplinary academic research, the center's leadership, faculty, researchers and staff were integral to the University, state, national and global response to COVID-19. Simultaneously, the center has continued to produce research, analysis and policy recommendations aimed at achieving more affordable health care, broaden the implementation of biomedical innovation and advance health equity in North Carolina and across the nation.
Since the first days of the COVID-19 pandemic in the United States, Duke-Margolis has put forth recommendations on large-scale testing, COVID-19 treatments and safe reopening strategies. Center faculty and researchers have published research on how to reduce the global COVID-19 vaccine shortage, ensure equitable vaccine distribution and provide testing strategies for K-12 schools, long-term care facilities and businesses to reduce and detect further outbreaks.
The Duke-Margolis team has produced about 50 papers and policy briefs related to COVID-19 since March of 2020. Mark McClellan, director of the Duke-Margolis Center and the Robert J. Margolis Professor of Business, Medicine, and Policy, has shared the center's guidance and research through about 100 media appearances on major national networks as well as key North Carolina outlets throughout the COVID-19 response.
"It's been pretty special to be part of this program at Duke that is making a difference," McClellan said. "We're here not just to write papers but bring together unique perspectives in science, medicine and economics to implement policies that positively affect people."
In addition to the COVID-19 response, the center's researchers participate in numerous project, working groups, and initiatives to further better health and health care across the country.
Marianne Hamilton Lopez, a Duke-Margolis research director, manages a consortium of pharmaceutical businesses and insurance companies representatives that work to identify how to health care providers can offer potentially life-saving but expensive medical treatments to patients at an affordable cost.
"We do a lot of work bringing groups together to figure out how providers and patients can afford life-saving care," Lopez said. "How can prescriptions, treatments and medical products be more affordable? How can we change the system? That's what we are working hard to solve."
Rebecca Whitaker, a Duke-Margolis managing associate, is focused on care and payment reform in North Carolina. Whitaker is working on a project with the North Carolina Department of Health and Human Services to develop a plan to integrate Medicare and Medicaid in North Carolina.
The goal is to allow people who are eligible for both Medicare and Medicaid to have one system in which to enroll, rather than needing to navigate separate programs.
"We're thinking through how we reduce disparities and improve outcomes in health care," Whitaker said. "The work we're doing takes time. Bit by bit, we're working hard to simplify health care."
What they can do for you: Faculty from schools, departments and units within Duke can work with Duke-Margolis to begin new research projects or join existing work related to health policy.
The center currently has 70 core and affiliated faculty, up from seven at the Duke-Margolis launch in 2016, working on projects such as health obesity treatments, food insecurity for North Carolina children and tools to evaluate psychological distress for people with musculoskeletal pain.
Gillian Sanders Schmidler, Duke-Margolis deputy director and professor of population health sciences, works with Duke's faculty to help them connect with the center's resources and team members, prepare for grant applications, market their research and find other professional development opportunities.
"A lot of what we're doing is talking to researchers and saying, 'How do we transform your research into policy or action,'" Sanders Schmidler said. "Let's work together through the Duke-Margolis Center to make changes in the world."
As an example, Sanders Schmidler highlighted the work of core faculty member Janet Prvu Bettger, an associate professor for the Duke Global Health Institute, and a team of faculty, graduate and undergraduate students to create the "Help Desk" program last year. The program trains Duke student volunteers to talk to Lincoln Community Health Center patients on the phone and connect them with resources for housing, food pantries and transportation.
"We find different ways to help people, bringing evidence-based solutions in to practice and policy," Sanders Schmidler said.
Significant achievement: McClellan is proud of the center's growing visibility during the pandemic.
In December, Gov. Roy Cooper announced Duke-Margolis would lead "The North Carolina Council for Health Care Coverage," a team of representatives from the General Assembly, business, nonprofit and health care who will review health care coverage in North Carolina and explore how other states have increased coverage.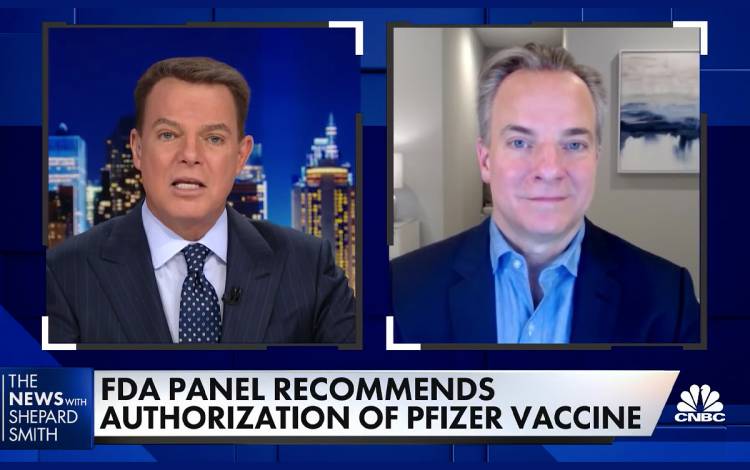 "We've stepped up our public engagements to help establish confidence in health care leaders and COVID-19 treatments," McClellan said.
Staff and faculty with the center held monthly webinars throughout the COVID-19 response to educate viewers on challenges with the drug supply chain, health inequities and manufacturing COVID-19 antibodies.
"We're not in an ivory tower," McClellan said. "We're working on the public's behalf to help them find efficient and affordable care."
Have a suggestion for a Department Spotlight? Let us know here.