Working in a New Normal: Making the Most of Family Time
Patent agent Diane Busch balances work and life during the pandemic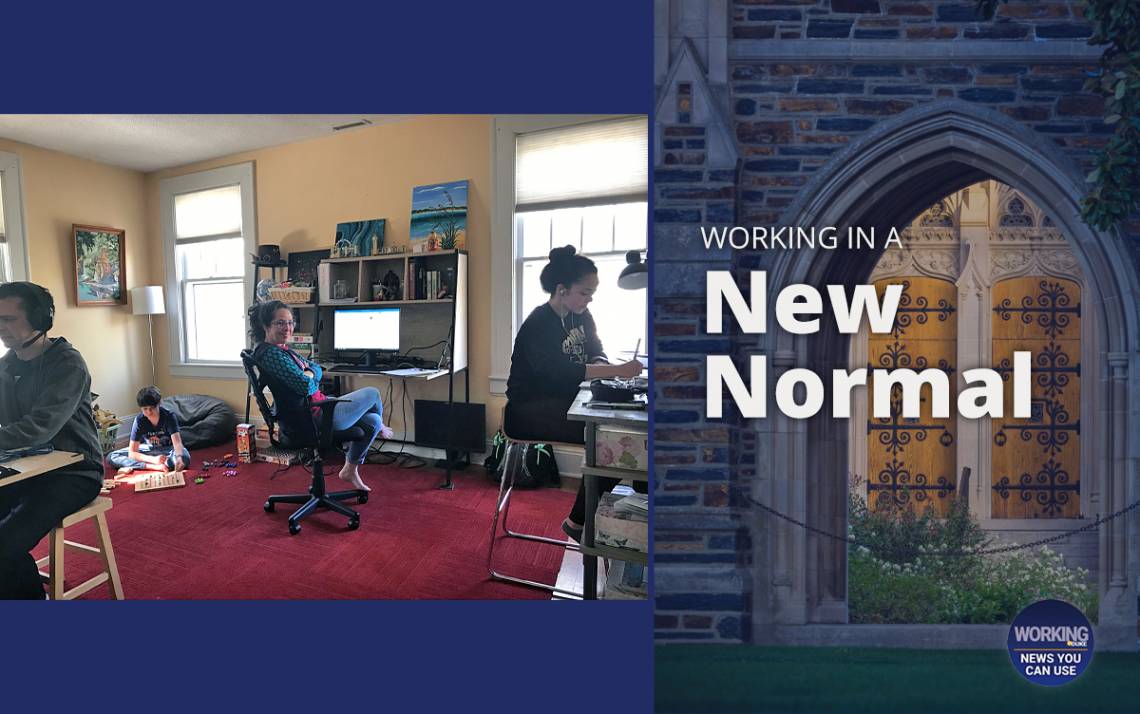 Name: Diane Busch
Position: Patent Agent, Office of Licensing and Ventures
Years at Duke: 1
What she does at Duke: Considering the combined brainpower of students, staff and faculty of Duke University and Duke University Health System, it's no surprise that good ideas sprout often. When those ideas become realities, Diane Busch and her colleagues at the Office of Licensing and Ventures make sure they're able to thrive.
As a patent agent, Busch helps write and shepherd patent applications that protect Duke's innovative ideas. With a background in mechanical engineering, she specializes in medical devices and electronics.
"Whenever we can, we try to broaden the idea and ask what else it could be used for, what other applications might it have," Busch said.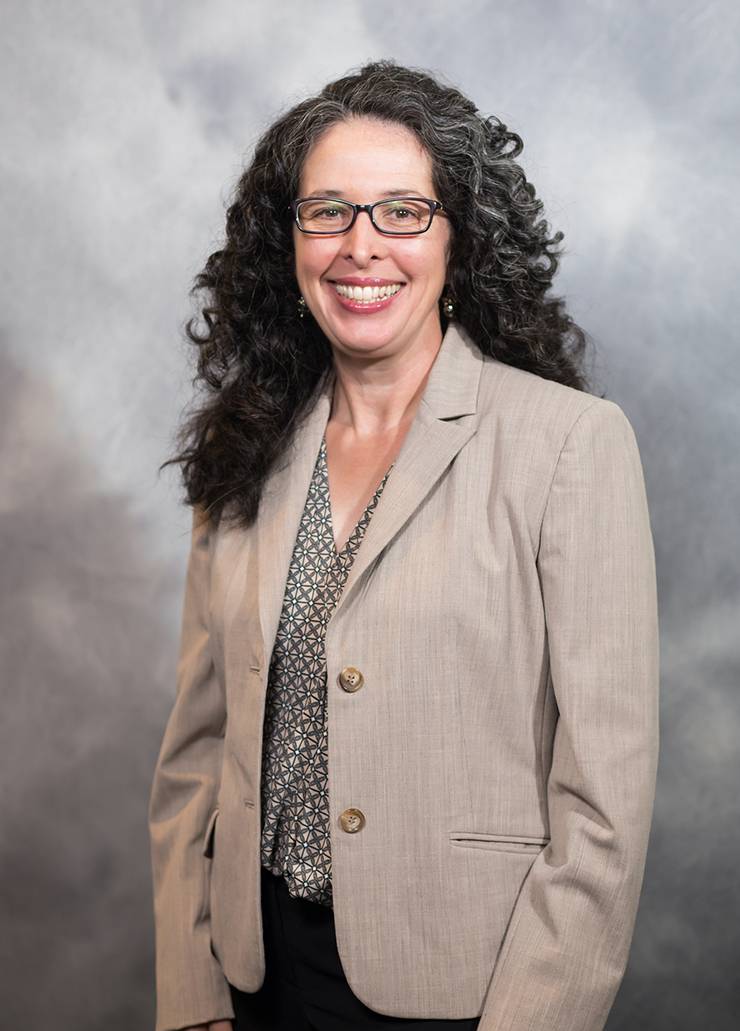 How her job has changed since the pandemic: Busch arrived at Duke six months before the pandemic forced many employees to work remotely, meaning she hadn't really gotten used to her new workspace before relocating to home.
Working from her Durham home, she's shared a workspace with, at times, her husband and two teenage children. Despite the close proximity, she's found it easy to concentrate in the lively space.
"Early on we were all in the same room," Busch said. "I think a lot of people assume you have a home office. I don't have a home office. I have an everything room."
What aspect of her work is she most proud of during these challenging times: With the COVID-19 pandemic interrupting plenty of operations last spring, it would make sense to think that the research output might be affected.
Instead, with regards to patent ideas, it appears to have brought forth a burst of creativity.
Busch said her office has been busier than before the pandemic, and with patent applications continuing to come together, the team has been up to the challenge.
"I think the amazing thing is that we continue to get these ideas submitted," Busch said. "We still have just as many patent ideas coming in as we did before. We thought it might slow down, but I think a lot of people had time to reflect and they kept the ideas coming."
What she loves about working from home: Before she came to Duke, Busch worked for software and chemical companies, where workplaces had more casual dress codes.
Now that she no longer goes into the office at Duke, she's relished the opportunity to wear casual clothes each day.
"I do hate to dress up," Busch said. "I've always been a jeans and sneakers kind of person, so I'm happy to wear my jeans and sneakers and not the business clothes."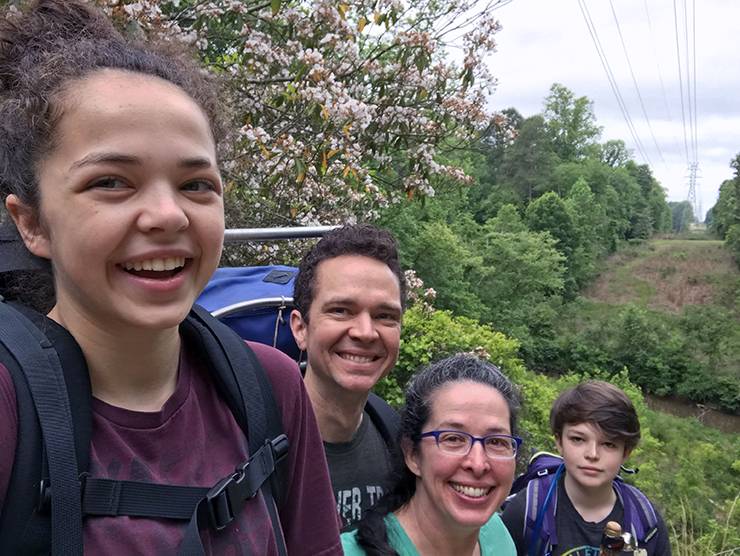 What's helped her through the pandemic: With two teenage children Busch expected the forced togetherness of the pandemic to lead to friction between parents and kids. But to her surprise, her relationship with her children ended up growing stronger as they found they enjoyed one another's company.
"Having all that time when we were literally stuck with each other, we had a great time," Busch said. "We did puzzles, we learned all these new recipes, we listened to the Murderbot Diaries. So even teenagers can be great fun … when they're forced to be."
Lesson learned during COVID-19: When her children were younger, Busch said her family ate dinner together each night. As they grew up and took on more activities, those meals became more rushed and less frequent.
During the pandemic, she's appreciated gathering around the table each night.
"It's a reminder that it's something we should do more of," Busch said. "I don't love cooking at home every night, but it's been nice to know what you're going to eat and when you're going to eat it."
How she's maintained well-being: Busch and her family are avid campers. As the pandemic began, and people discovered that outdoor activities were a safe way to entertain themselves, camping equipment became hard to find. That made Busch appreciative that her family already had everything it needed.
"We were able to continue doing the things we like to do, which is being outside," said Busch, whose family camped in parks as far away as Florida during the pandemic. "Being in the outdoors is a great way to recharge."
Something most people don't know about her: Busch participates in the North Carolina State Parks' passport program and already has stamps from more than 20 of the state's 41 parks.
"That's my quest, to get a stamp from every state park," Busch said. "My kids think it's the most boring bucket list thing you can do, but I think it's great."
How are you working in a new normal? Tell us about it or nominate a colleague by writing to us or completing this story idea form.