Bestselling 'Such a Fun Age' Selected for Class of 2025 Summer Reading
Kiley Reid's acclaimed book to be sent to incoming students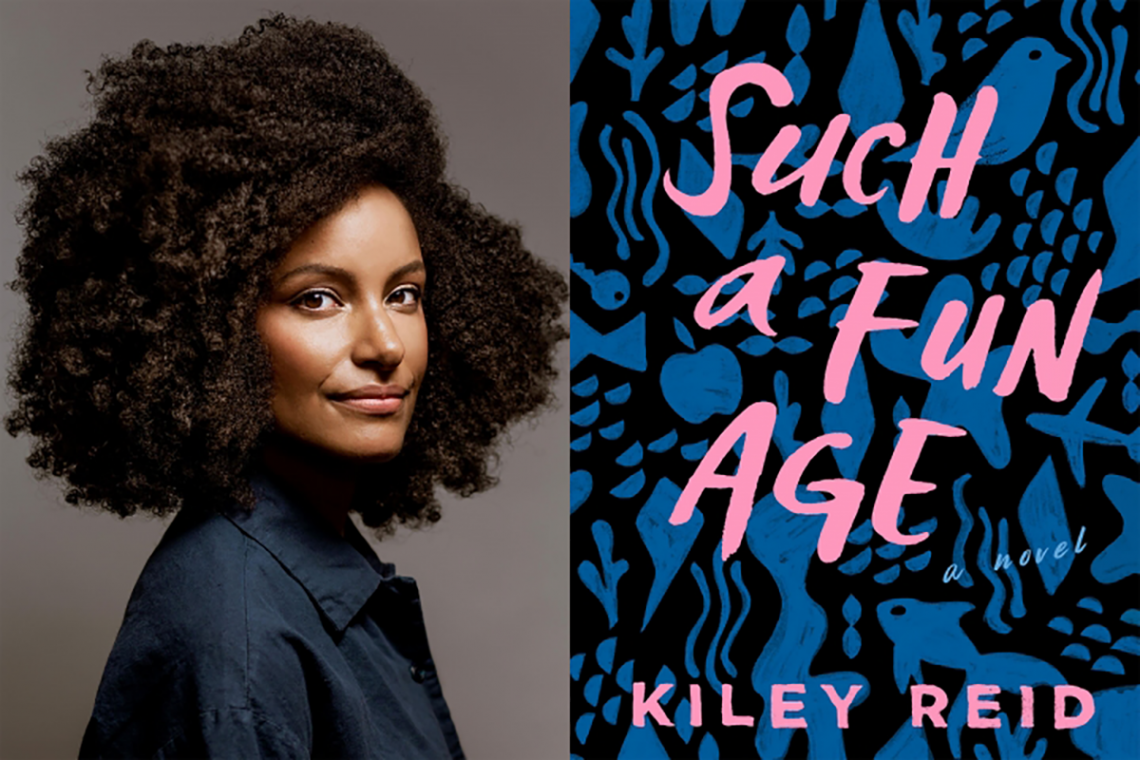 A New York Times bestselling novel, "Such a Fun Age," has been selected as the Duke Class of 2025 Common Experience summer reading.
Kiley Reid's first book examines how racism, privilege and prejudices play out in a relationship between a young Black college graduate working as a babysitter and a white wealthy blogger who decides to put her on a path to success. When the sitter is shopping with her white charge, she is falsely accused of kidnapping the child. What happens afterwards reveals complex characters, misguided intentions and little resolution.
"At first, the story might have seemed like a 'white savior' complex like The Help or a book that simply discusses racism, but Reid introduces social privileges by unfolding the story of two women – Emira and Alix – and people around them," said Bentley Choi, a student who helped select the book. "It does not give you a definite answer for resolving social injustice, but it opens the floor for the discussion among students on how to be 'self-aware.'"
The Duke Common Experience Program is designed to provide incoming students with their first shared intellectual experience. A committee composed of students, staff and faculty select a book after reviewing numerous recommendations and soliciting advice from the larger Duke community. They look for ones that will prompt stimulating debate; resonate with incoming students; and encourage introspection.
Committee members chose the book from more than 80 recommendations. The three runners-up were:
"Winners Take All: The Elite Charade of Changing the World" by Anand Giridharadas
"To Live Woke: Thoughts to Carry in Our Struggle to Save the Soul of America" by Rupert W. Nacoste
"Caste: The Origins of Our Discontents" by Isabel Wilkerson
Jordan Hale, director of New Student programs and a committee member, is excited about this year's choice.
"Most importantly, it is a compelling story," Hale said. "It is a reminder that we all have blind spots that emerge when we do not want them to - and that each of us is on a continual journey to be a better person. We think it invokes thoughtful discussion for new members of any community, but especially for students starting college."
"Such a Fun Age" is a lighter read than some of the other finalists, said Colleen Scott, director of the Baldwin Scholars Program and a member of the committee.
"[But] I don't think the discussions this book will engender will be 'light,'" Scott said. "I think one of the most important conversations that could be had is what true allyship is."
A special printing of "Such a Fun Age" will be mailed this summer to members of the Duke Class of 2025 and incoming transfer students. International students will receive a digital copy. Reid has committed to speak to the class in the fall, either in person or virtually.