Working in a New Normal: A Special Ticket to Sarah P. Duke Gardens
Jessica Reveal, with the Duke Box Office, created a ticket reservation system for staff, faculty and student visits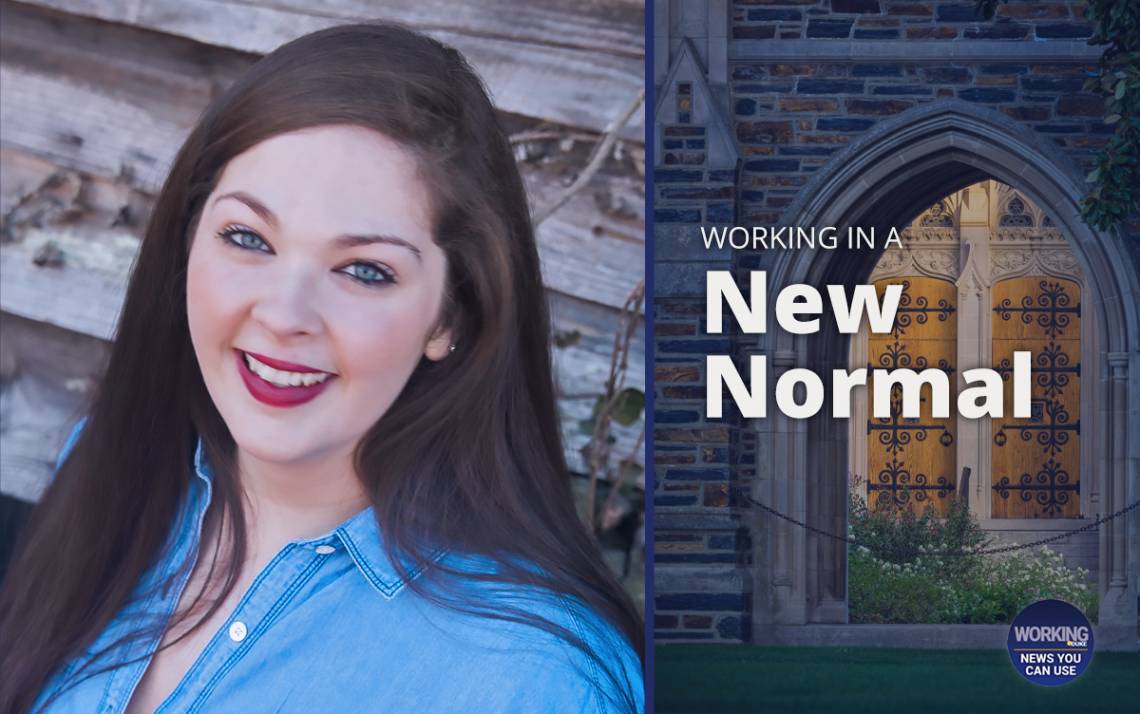 Name: Jessica Reveal
Position: Associate Director of Ticketing & Guest Services, Duke University Box Office
Years at Duke: 6
What she does at Duke: Reveal works with student groups and schools, departments and units such as Sarah P. Duke Gardens, American Dance Festival, Full Frame Documentary Film Festival and Duke Performances to create ticket purchasing and reservation systems for each event on the Duke Box Office website using the software platform "AudienceView."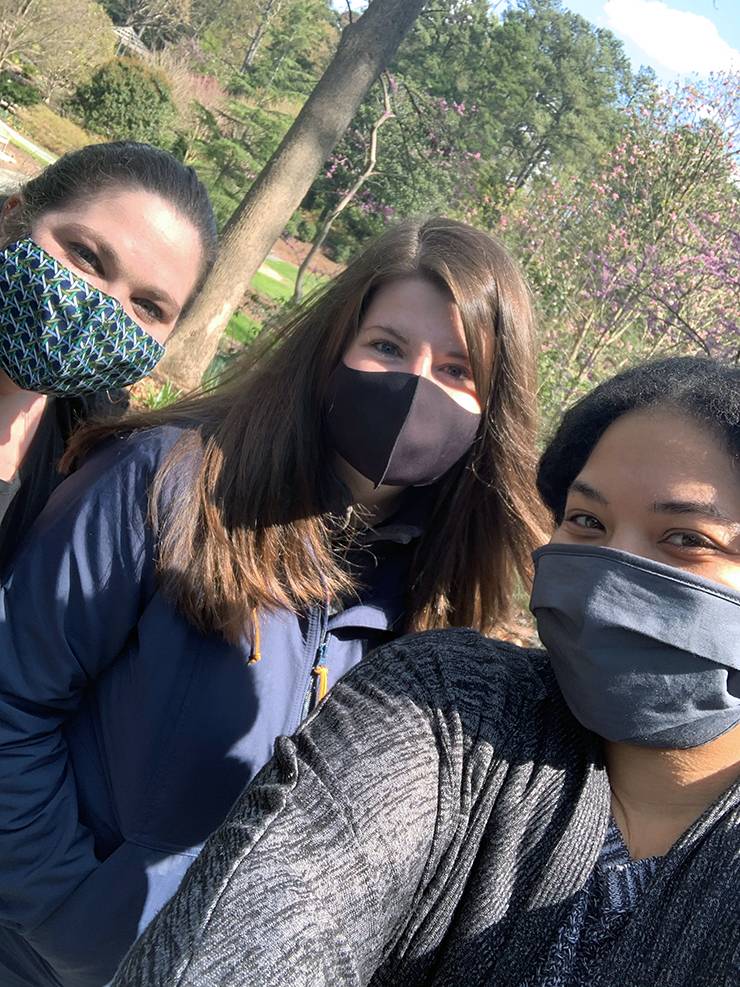 She provides reports on the number of tickets sold, offers guidance on ticket pricing and ensures sales are all accounted for. In a given year before the pandemic, Reveal and her team at the Box Office would assist with about 300 events. Since March of 2020, Reveal has worked on close to 70 events.
"We take a client's creative vision and provide logistical support to bring the event to fruition," Reveal said.
How her job has changed since the pandemic: While managing responsibilities with the Box Office, Reveal works with Duke's Isolation Care Team, a group of staff members who assist students in quarantine or isolation after a COVID-19 exposure.
Reveal answers questions from students over text, phone and email about what they should pack for on-campus quarantine, how to order food and other procedures for isolation.
"We're there to be a listening ear and help connect the students to anything they need," Reveal said.
What aspect of work she is most proud of during these challenging times: Reveal set up the ticket reservation system for its first phase of reopening Sarah P. Duke Gardens on April 1.
Using "AudienceView," Reveal created a ticketing process on the Duke Box Office website in which Duke employees and students can reserve a time to visit the Gardens between 10 a.m. and 4 p.m. Thursday through Sunday. She also trained Gardens staff to use the Box Office's ticket scanners to admit guests.
On the first day of the Gardens reopening after being closed for nearly 14 months, Reveal and her team attended to make sure everything operated smoothly.
"I remember how excited I was when the first guest showed up," she said. "It was lovely. It felt like a return to normal."
What she loves most about working from home: Reveal enjoys walking her three dogs, Hoover, Dyson and Roomba, all named after vacuum brands.
"Since I'm in the Box Office, I work a lot of nights and weekends," Reveal said. "It's been nice to be home a bit more to be around the pups."
How she maintains well-being: Reveal and her husband, Alan, have dance parties in their living room. The dance to everything from Dua Lipa to Garth Brooks.
"Alan is a DJ and will set up his equipment when he sees me getting stressed," Reveal said. "Dancing solves all problems."
Best advice: Extend grace to yourself and others through kindness and patience.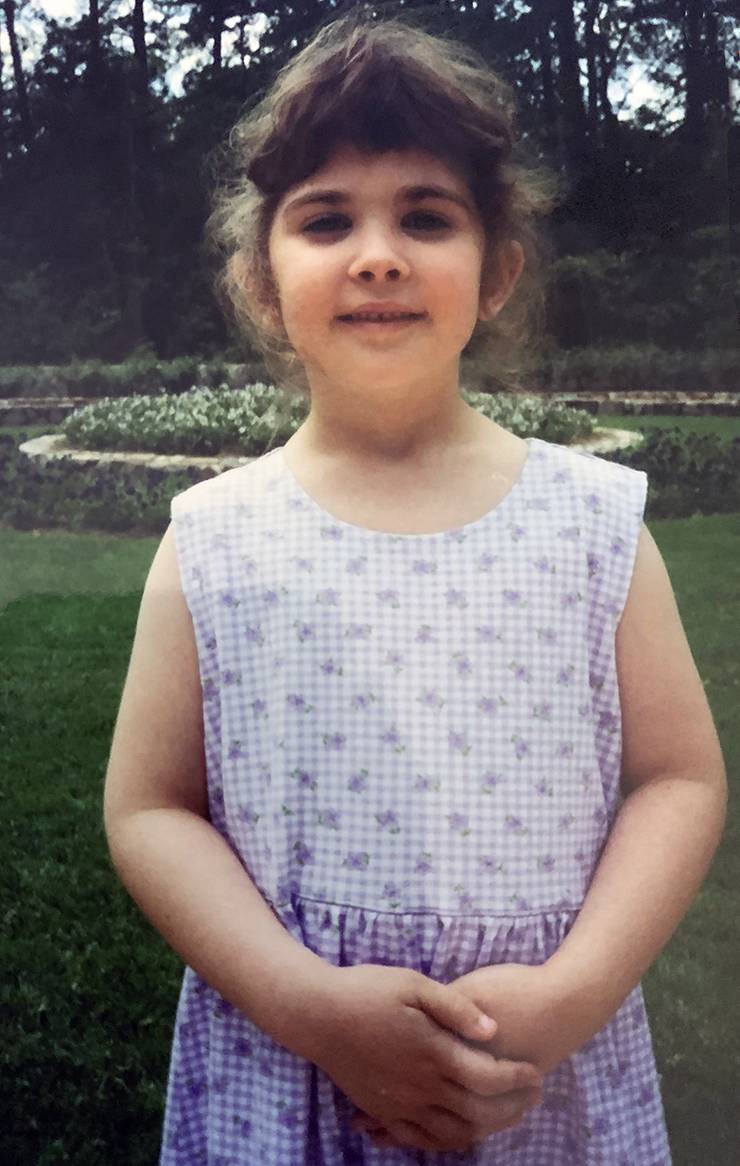 "Life is extra hard right now," Reveal said. "We don't know what everybody deals with on a daily basis. That compassion you can give to yourself and others can go a long way in making a day better."
Something most people don't know about her: Duke has been part of Reveal's entire life. She was born at Duke University Hospital on March 11 and made frequent trips to Duke Gardens for photo sessions as a toddler, birthday parties and prom photos.
"I've never really left Duke," Reveal said. "I intend to spend my life here."
How are you working in a new normal? Tell us about it or nominate a colleague for this feature by writing to us or completing this story idea form.