The Evolving Role of Administrative Professionals in COVID-19
Celebrating Duke staff for Administrative Professionals Day on April 21
When the new vice president for supply chain management started at Duke earlier this year, Elizabeth Norwood was ready to ensure a smooth transition.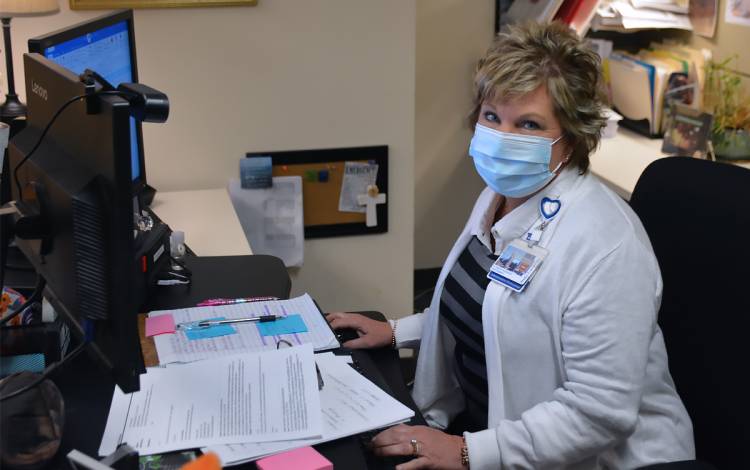 Norwood added appointments to Jim Churchman's calendar; compiled notes on vendors; and provided a walking tour of the Duke University Health System campus.
"To know this place as well as I do and help him figure out where things are was a privilege," said Norwood, who has worked at Duke for 21 years. "It was like showing someone your home."
Norwood is among the Duke University and Duke University Health System's 1,300 other administrative professionals whose roles have changed during the pandemic to include other tasks such as project management, IT support and new employee orientation.
"I've seen Duke's administrative professionals step up to help their colleagues any way they can in the last year," said Anyssa Queen, an executive assistant for the Duke Office of Information Technology (OIT) and president of the Duke Certified Executive Administrative Professional Network, an organization for support staff at Duke to network and pursue professional development. "Our days may look slightly different, but our role to support colleagues remains the same."
Heidi Souerwine, executive director of the American Society for Administrative Professionals, an international association for administrative professionals in Portland, Maine, said COVID-19 reinforced a trend in which support staff responsibilities broadened, even with many working remote. Administrative professionals are vetting vendors, handing IT and budget needs, performing data analysis and facilitating certain projects.
"We're seeing more executives handle their emails, which gives administrative professionals more opportunity to manage other responsibilities," Souerwine said. "No matter if they're working from home, working under new leadership or facing new responsibilities, executive assistants are highly adaptive. They're the people you want as we figure out this new world of work."
Within Administrative Professionals Day on April 21, here's a look at how work has evolved during the pandemic for support staff across Duke.
Tyra Dixon
Department Administrator, African & African American Studies
Tyra Dixon has had an opportunity to flex creativity and event management skills in the pandemic.
Last spring, Dixon's picked up new duties for the African & African American Studies department, setting up and monitoring Zoom webinars with guest speakers, creating Qualtrics surveys for event registration and designing promotional materials for department events.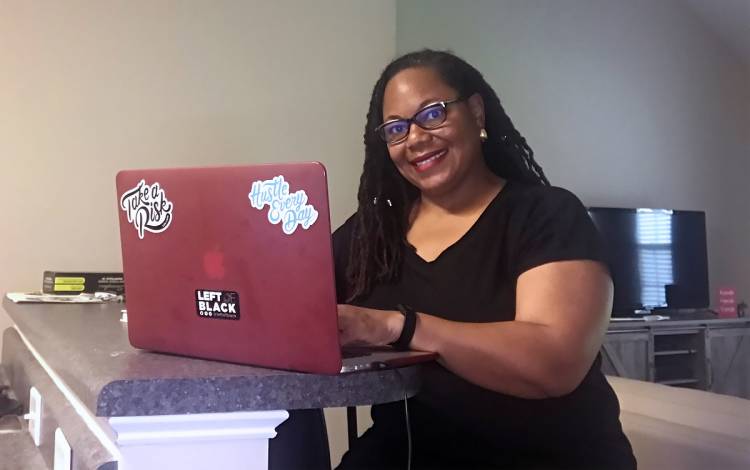 "I've been able to learn new abilities in response to the needs of the department," said Dixon, who joined the department in 2016. "My job duties have expanded with more technological and design work, but my responsibility to assist employees and students remains the same."
She learned new skills by attending OIT webinars and experimenting on her own. She watched YouTube tutorials on Canva, a design website, so she could make digital fliers and graphics for the department's Twitter and Facebook pages.
While balancing tasks, Dixon continues to manage regular responsibilities such as setting up payments for teaching assistants, planning the department's graduation ceremony and managing the schedule of Mark Anthony Neal, the James B. Duke Distinguished Professor of African and African American Studies.
"I get to help promote Black voices in academics," Dixon said. "It's an honor to have a part in that."
Eric Maier
Administrative Assistant, Employee Occupational Health & Wellness (EOHW)
Eric Maier's physical proximity to Dr. Carol Epling, director of EOHW, was crucial in the early days of the pandemic.
Epling was often double booked with meetings to discuss workplace safety and the latest reports on COVID-19. Maier, who continued working on-site, worked closely with Epling to quickly determine what appointments had priority.
"Up until the vaccine started rolling out, she was in meetings seven or more hours a day," said Maier, who has worked in EOHW since 2019. "I would do my best to protect her schedule. I'd try to find a half hour here or there to block off so she could catch up on emails and have some administrative time."
Maier, who is comfortable with computer management, helped EOHW with some of the technical needs while the office's IT analyst worked remotely. He also converted new hire paper forms into digital, fillable PDF documents so that the EOHW full-time, part-time and redeployed employees didn't have to come to the office to complete paperwork. Maier also manages the remote packets sent to new employees.
"I'm driven and have a good technical skillset, so I was very happy to help out however I could," Maier said. "When you see all of these medical experts working so hard to keep people safe, you just want to help however you can."
Anyssa Queen
Executive Assistant, Office of Information Technology (OIT)
In the shift to remote work, Anyssa Queen's duties bring people together.
Queen's primary task before the pandemic included managing the calendar of Tracy Futhey, vice president of information technology and chief information officer. While this remains a primary function of her job, Queen has had additional opportunities to practice new skills during the pandemic.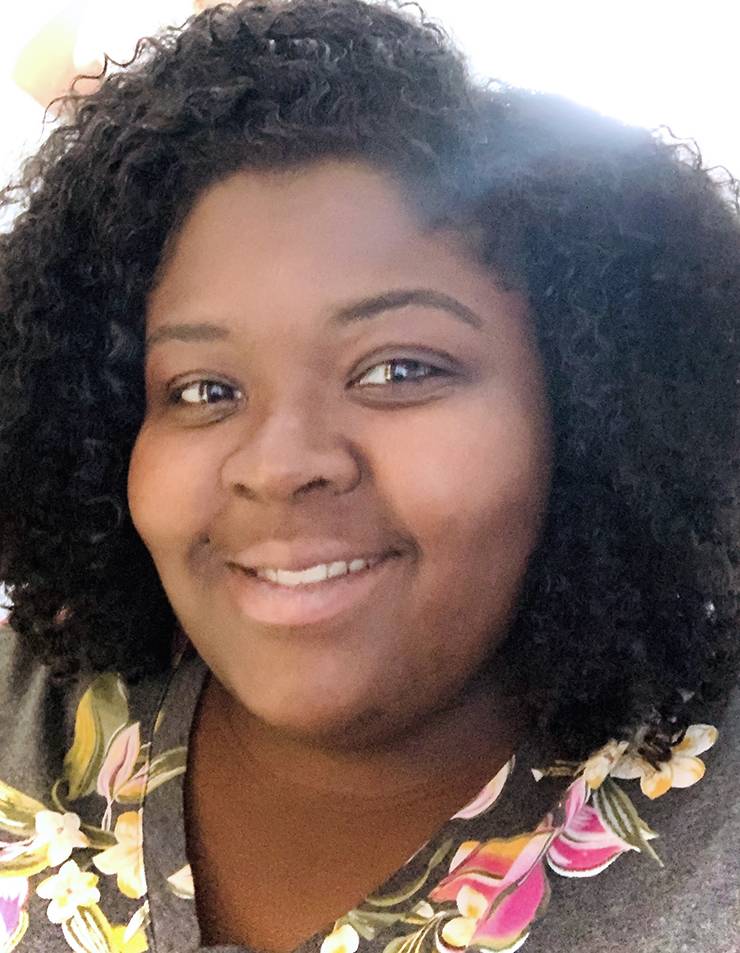 "In the age of Zoom, scheduling meetings is different because instead of having the extra steps of figuring out travel time and conference rooms, the emphasis is now on facilitating meeting opportunities that allow people to connect personally " Queen said. "I can now focus more on supporting staff through other means."
During the pandemic, Queen helped transform an in-person lunch meeting into a virtual meeting in which a rotating group of different OIT employees have a virtual get-together with Futhey for casual conversation and to play Scattergories, a game in which you identify words that match themes. She planned OIT's end-of-year party for the first time and created her first website for the event, in which employees could solve a virtual escape room and chat in breakout groups.
Queen also helps colleagues stay connected through the Duke Certified Executive Administrative Professional Network (CEAP). The network is open to Duke employees who complete the Learning & Organization Development's Certified Executive Administrative Professional Designation, a program that strengthens skills to fulfill administrative needs, provide executive support, enhance efficiency and create positive office culture.
In the past year, Queen organized a virtual conference and created a Microsoft Teams channel for CEAP members to ask questions about virtual event planning, get advice for project management and share professional development resources.
"Administrative professionals are still setting up meetings, but we also help by keeping teams connected with our new tech and project management skills," Queen said. "We want to be of service. We do what we can to help our teams be successful."
Brandi Melvin-Scammell
Undergraduate Studies Assistant & Staff Assistant, Department of Music
Brandi Melvin-Scammell keeps the halls of the Mary Duke Biddle Music Building ringing with songs by managing reservations for the Department of Music's performance venues, practice rooms and lockers that students use to store instruments.
"It's a common sight for me to have numerous tabs open as I'm constantly refreshing the different software we use for students and faculty to reserve space," Melvin-Scammell said.
Melvin-Scammell has worked for the Department of Music since 2017. Her typical duties involve approving the use of rehearsal spaces in Biddle, helping with course schedules, administering and collecting faculty evaluations and scheduling auditions for the department's music groups, like the Duke University Wind Symphony and Duke Chorale.
The pandemic required Melvin-Scammell to add the processing of corporate card purchases to her responsibilities after a colleague retired. She works on-site two days per week to manage a new reservation process for the 15 practice rooms in Biddle. Students pick up a key from Melvin-Scammell to access a reserved practice room. Before the pandemic, the spaces were first come, first served.
Melvin-Scammell relishes the opportunity to be back on campus and to hear students and employees rehearsing.
"I love being around music," said Melvin-Scammell, who is in the Durham Common Woman Chorus. "I love that I can come onto campus and hear music chamber groups rehearsing down the hall. It makes me happy to be in the thick of this amazing space for music."
Give a shout-out to an administrative professional at Duke or tell us how your role as an assistant has changed since the pandemic began in the Facebook story below.
Send story ideas, shout-outs and photographs through our story idea form or write working@duke.edu