Duke University Sees a Record Increase in Undergraduate Applications
More than 2,000 applicants learn Monday of their admission to the Class of 2025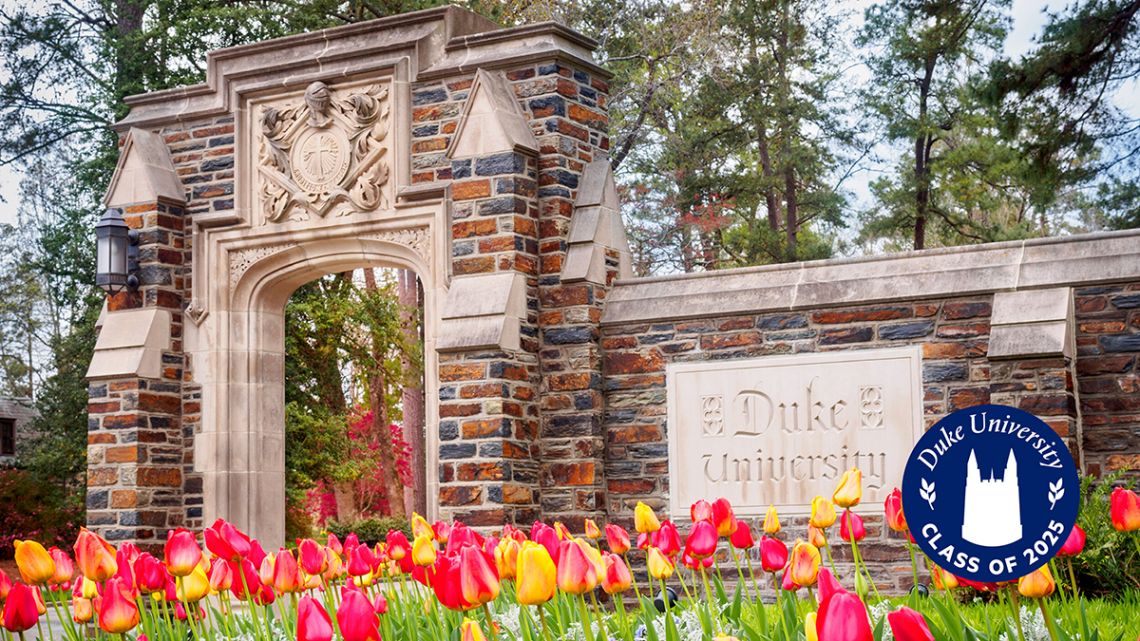 DURHAM, N.C. – Duke University will notify 2,014 applicants Monday night of their admission to the Class of 2025, the culmination of a process representing the largest year-to-year increase in applicants in the school's history.
With the 841 students previously admitted in December in the Early Decision process, a total of 2,855 students have been offered admission. For the 2021-2022 academic year, Duke received 49,555 applications for undergraduate admissions, representing an increase of almost 25 percent from the prior year.
About 10,000 more potential students submitted applications for 2021 admissions, compared to last year's 39,717 undergraduate applications.
"This was, by far, the largest one-year increase in the university's history," said Christoph Guttentag, dean of undergraduate admissions. "I was proud of how everyone in the admissions office rose to the challenge of considering each applicant as an individual."
The record-setting number happens during an unusual application period, with travel restrictions in place and many high schools shifted to online learning due to the pandemic.
Duke implemented a test-optional policy for this year's admissions, and 44 percent of the applicants did not submit standardized exam scores.
"I think students from every background appreciated that that their SAT or ACT scores wouldn't keep them from being competitive applicants," Guttentag said. "We're continuing our test-optional policy for the coming year, and will have a chance to reassess when the next admissions year is complete."
Just over 1,000 students have accepted admission to Duke after taking a gap year or admission through early decision, leaving only about 700 places to be filled during the regular decision process.
"Ten percent of the class entering this fall were admitted a year ago, and decided to take a gap year," Guttentag added. "That left fewer places than usual, for both Early Decision and Regular Decision."
"In disruptive years like this, the percentage of students accepting our offer of admission is more difficult to predict," Guttentag said. "I know many of our peer institutions have seen similar application increases this year, making their admissions processes more selective and less predictable."
For U.S. citizens and permanent residents, Duke's admissions policy is "need blind," which means that applicants are accepted regardless of their ability to pay for college. Duke will meet 100 percent of demonstrated financial need for all admitted students requiring aid.
High school seniors apply either to the university's Trinity College of Arts & Sciences or the Pratt School of Engineering. Trinity College applicants increased by 28 percent from the previous year, and Pratt applicants increased by 14 percent.
International applications rose 43 percent, Guttentag said.
Duke Kunshan University, located in Kunshan, China, saw a record number of international applications this year. More than 1,800 students from over 100 countries applied to join DKU's fourth undergraduate class, up from about 900 applications last year, said Jessica Sandberg, dean of international enrollment management.
###