Duke Transit Summer 2021 Schedule Adjustments
New H1: Remote Health System Lots route will operate from Duke Medicine Pavilion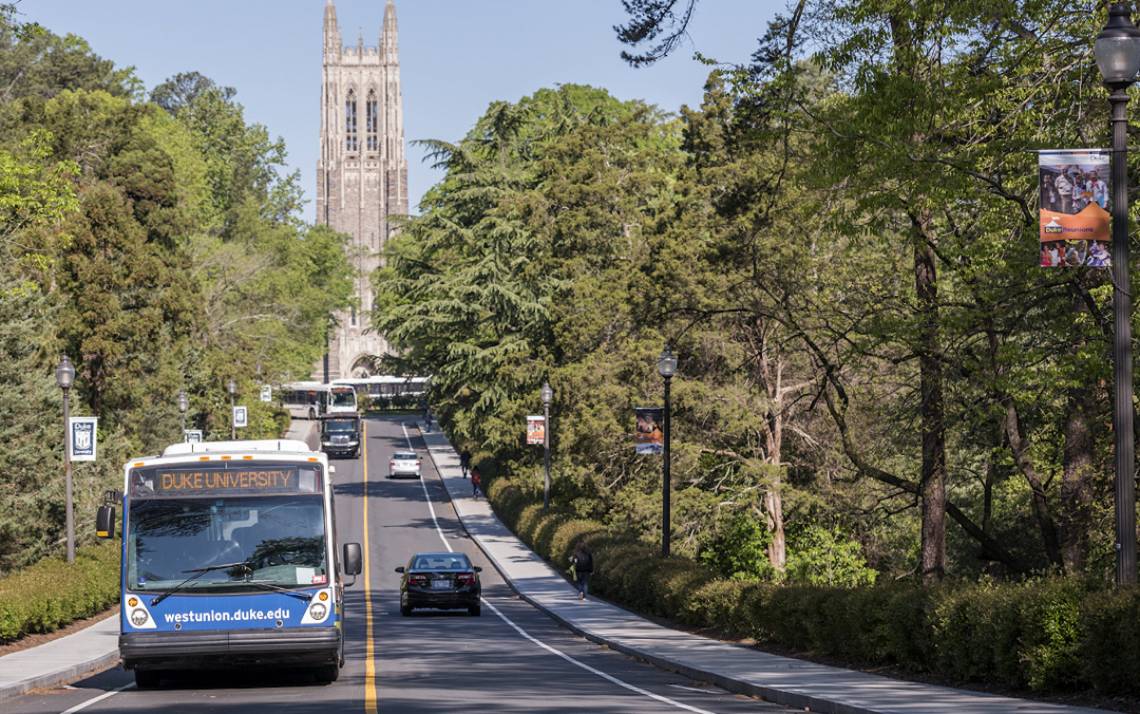 Duke will begin its summer transit schedule on May 3 when some bus routes and schedules change and other routes discontinue for the summer.
A new route, H1: Remote Health System Lots, will operate from the Duke Medicine Pavilion (DMP) to the R1 lots, encompassing stops on Hillsborough Road, Yearby Avenue (H and GC lots), Trent Drive at Baker House and the DMP.
The H2: Hospital Loop will only operate between Parking Garage 3 and the Duke Medicine Pavilion. Former stops are now included in the H1: Remote Health Systems Lots.
The following routes will continue to run through the summer with adjusted schedules:
C1: East-West - Will operate Monday through Friday with 10-minute service
LL: LaSalle Loop - Will operate Monday through Friday with 15-minute service
The PR1: Bassett-Research, H5: Broad-Erwin, SWS: Swift Shuttle, CSW: Smith Warehouse and CSF: C1-Swift will not run during the summer.
For summer van services, visit the Duke Vans page.
Duke community members can track Duke buses in real-time at Duke TransLoc.