Duke Powwow Goes Virtual
Join the event online, hosted by the Native American Student Alliance and the Center for Multicultural Affairs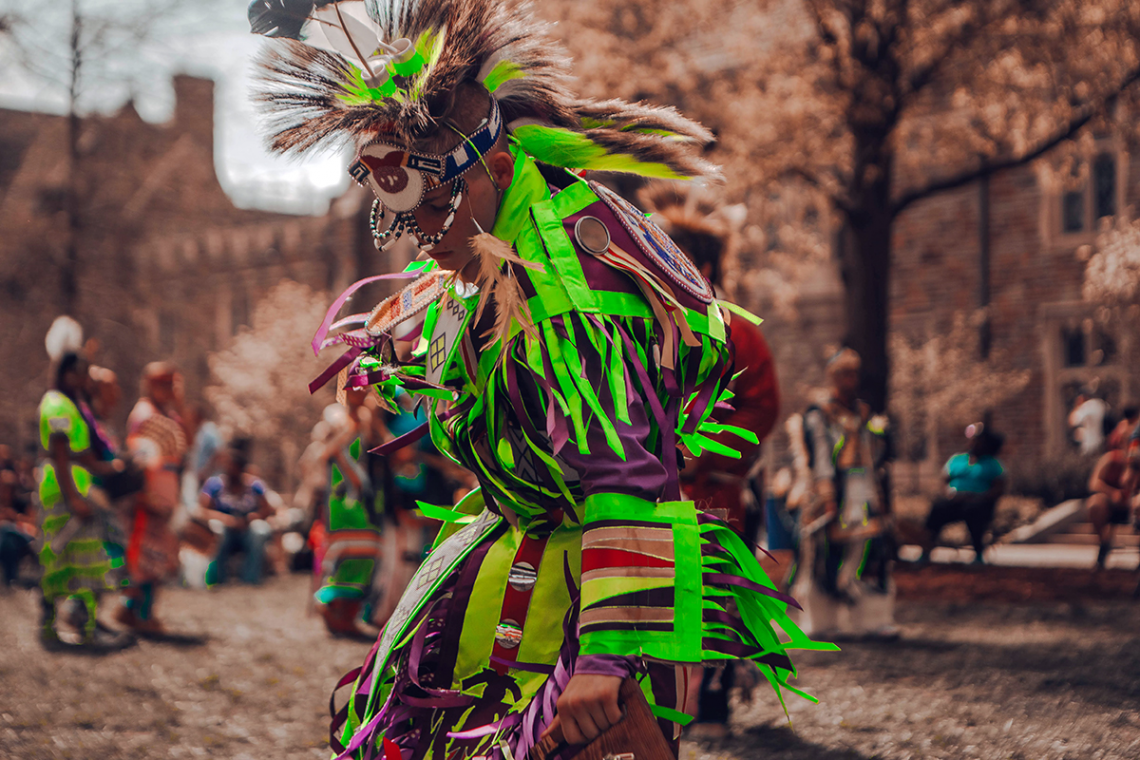 The annual Duke University Powwow will be held online on Saturday, April 10, starting at 2 p.m. Eastern.
RSVP in advance or join the Vimeo stream.
This year's student and staff organizers had to get creative, with dancers submitting pre-recorded performances filmed from their homes to follow COVID-19 restrictions for in-person gatherings. Last year, the powwow was cancelled because of the pandemic.
"We've had to reimagine and pivot, as COVID-19 has disproportionally affected Native and Indigenous people in our country," said Elmer Orellana, assistant director at Duke's Center for Multicultural Affairs.
The pandemic is causing disproportionate death and illness in many Native communities, compared to other populations. That loss makes this year different, Orellana says.
Technology barriers in those communities also prevented some dancers from performing.
"Powwows are a time for people to come together and be in relationship and in community with one another," Orellana said. "Our virtual powwow will also be an educational powwow, allowing participants to see a glimpse of traditional elements from in-person powwows."
The students who planned, organized and will participate in the powwow represent various tribal nations, including Eastern Band of Cherokee, the Lumbee Tribe of North Carolina, Occaneechi Band of the Saponi Nation, Tuscarora Nation, Catawba Nation and Chickasaw Nation.
Keith Colston (Tuscarora and Lumbee) will emcee the event. Music will be performed by the Red Clay Singers, an intertribal Northern Drum group whose membership comes from the eastern coast of Turtle Island, the term that some Indigenous people use to refer to North America.
The head female dancer will be Zianne Richardson (Haliwa-Saponi) and the head male dancer will be Patrick Suarez (Meherrin).