When it comes to a tally of the environmental research and conservation work happening at Duke, it's hard to keep the list short. From ghost forests to plastic pollution to solar cells, here are just a few of these inspiring, environmentally friendly stories.
Species Conservation
New Tracking Technology Will Help Fight Rhino Poaching in Namibia
Each rhino's footprint is as distinctive as a human fingerprint, and a team led by the Nicholas School of the Environment found software that analyzes the footprints of black rhinoceroses that can be used to help monitor the animal's movements and offer protection against poaching.
Full story: https://nicholas.duke.edu/news/new-tracking-technology-will-help-fight-rhino-poaching-namibia 
Research Highlights Gaps in China's Biodiversity Conservation Coverage
China's largest areas of protected land are located in high altitude or arid places, but policymakers in the country should also pay more attention to threatened species in temperate and tropical forest ecosystems, according to recent study co-authored by Duke Kunshan researchers.
Full story: https://dukekunshan.edu.cn/en/news/research-highlights-gaps-chinas-biodiversity-conservation-coverage
Climate Change
Mapping North Carolina's Ghost Forests from 430 Miles Up
Swaths of coastal trees are dying in eastern North Carolina as saltwater creeps inland due to climate change and extreme weather events. Using pictures taken by 430-mile-high satellites, a Duke-led team was able to map the spread of "ghost forests" in the Alligator River National Wildlife Refuge.
Full story: https://today.duke.edu/2021/04/mapping-north-carolinas-ghost-forests-430-miles 
The Hardest Work Lies Ahead as US Re-Enters Paris Agreement
Two Duke professors talk about the importance of the international climate treaty and the urgency for the United States to make up lost time.
Full story: https://today.duke.edu/2021/02/hardest-work-lies-ahead-us-re-enters-paris-agreement 
Lack of Climate Risk Disclosure Mandate Threatens Financial Stability
A report from the Duke Climate Risk Disclosure Lab warns that financial markets are exposed to the downstream effects of climate change due to inadequate requirements for companies to disclose climate risks.
Full story: https://law.duke.edu/news/duke-report-lack-climate-risk-disclosure-mandate-threatens-financial-stability/ 
Renewable Energy
Duke Students' Energy Research Bears Fruit (and Fries) at New Global Flagship McDonald's
Environmental management students at Duke team up with McDonald's to design a flagship restaurant at Disney World that generates all its own energy from renewable sources.
Full story: https://energy.duke.edu/news/duke-students%E2%80%99-energy-research-bears-fruit-and-fries-new-global-flagship-mcdonalds-0 
Twisting, Flexible Crystals Key to Solar Energy Production
Perovskites are a class of materials that can be grown into a crystalline structure that makes them particularly well-suited for energy applications. Researchers at the Pratt School of Engineering found that a key contributor to how these materials create and transport electricity depends on the way their atomic lattices twist and turn in a hinge-like fashion.
Full story: https://pratt.duke.edu/about/news/twisting-flexible-perovskites 
Pollution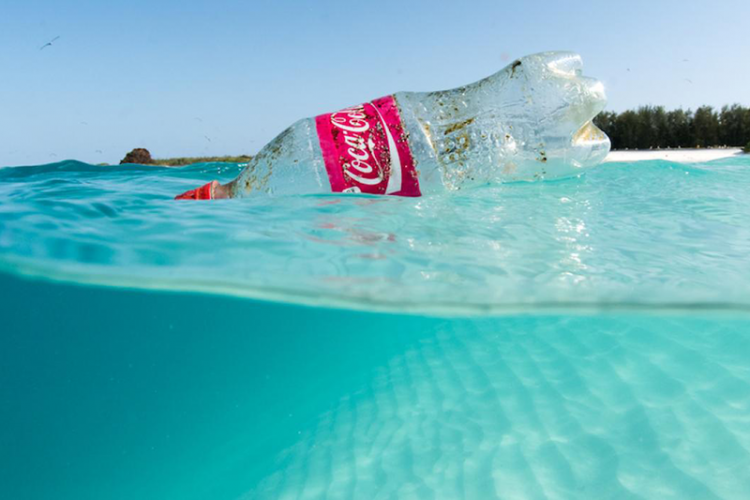 New Website Highlights 52 Technologies to Fight Plastic Pollution in Our Oceans
Duke researchers created a directory of established and emerging technologies to aid local governments, nongovernmental organizations and others in choosing a method for plastic remediation.
Full story: https://nicholas.duke.edu/news/new-webpage-highlights-52-technologies-fight-plastic-pollution-our-oceans 
Which Water Filters Work Best?
Professor Heather Stapleton discusses which water filters work best to remove perfluoroalkyl substances, more commonly known as PFAS. The toxic substances are found in drinking water in some North Carolina communities near the Cape Fear River.
Sustainability on Campus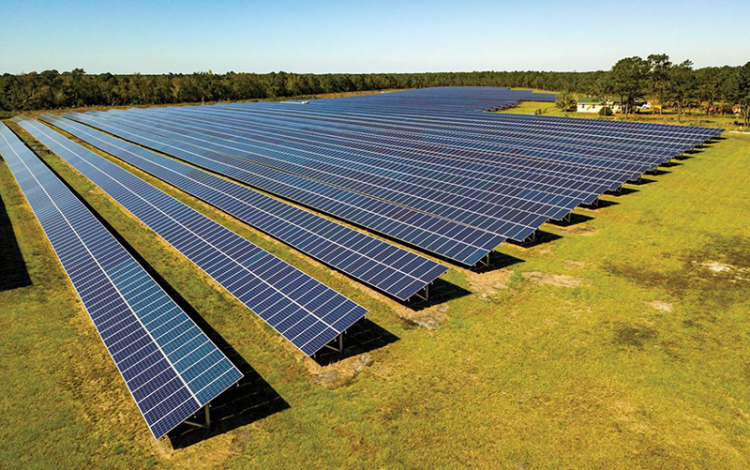 Final Steps to Climate Neutrality
To meet the goal of becoming climate neutral by 2024, Duke has embraced new energy sources, adopted carbon offset programs and established sustainability as a core value.
Full story: https://today.duke.edu/2021/03/final-steps-climate-neutrality
New Electric Buses Roll on Campus Roads
In January 2021, two electric buses took to the streets connecting East and West campuses. The new vehicles mark another step towards Duke's commitment to carbon neutrality by 2024.
Full story: https://today.duke.edu/2021/01/new-electric-buses-roll-campus-roads 
Duke Aquafarm
To learn about aquaculture, Duke students at the Marine Lab grow oysters in Atlantic Beach, North Carolina. Student volunteers go out weekly to flip and clean the oyster bags, which promotes healthy oyster growth.