Capturing the Pandemic Experience in Haiku Poetry
Duke staff and faculty write nearly 70 poems inspired by a challenging year
The COVID-19 pandemic and the events since March 2020 left us with indelible experiences. From quirks of remote work to powerful emotions stemming from the way the pandemic intersects with our lives, poetry can be a healthy and fun way to process moments and feelings.
To celebrate International Haiku Poetry Day on April 17, Working@Duke asked staff and faculty to use the Japanese poetry form of haiku – poems of three lines with five, seven and five syllables – to share their unique expressions.
Enjoy the responses that were submitted by 5 p.m. on April 5:
Life on the Front Lines
Scrubs on, then scrubs off.
Put others before ourselves.
Eat, sleep, and repeat.
- Jamie Jill Maness, Clinical Nurse, DOCR
---
Were on the frontline.
Were knocked down but we rise up.
We are all Duke Strong.
- Jamie Eddy, LPN, Durham Pediatrics
---
Holds up the i-Pad.
Family says goodbye from screen.
Prayers. Last breaths taken.
- Ashley Acken, Senior Clinical Administrative Chaplain, Duke University Hospital
---
Mask over mouth, nose,
Goggles fog with every breath.
Protected, maybe?
- Katie Sanford, Physical Therapist, Duke Cardiopulmonary Rehabilitation
---
Masked heroes working.
Saving lives every day.
New day dawning soon.
- Dawn Jones Marshall, Medical Laboratory Scientist, Stem Cell Laboratory
---
Another long shift
How do I avoid Covid?
Scrubs in the washer
- Matt Mathias, Consulting Associate, Department of Family Medicine and Community Health
---
A novel virus,
Invades our world quite quickly,
Healthcare heroes win.
- Nathan Wise, Financial Analyst, Duke Raleigh Hospital
---
we fight the good fight
over and over again
all are heroes here
- Robin L. A. Clinedinst, Ophthalmic Technician, Duke Eye Center of South Durham
---
Death among many
Heart break beyond repairing
Good-by left unsaid
- Laurie Edgerton, Patient Service Associate, Duke Urgent Care South
---
As I close my eyes
I am free no mask for me
I know they'll miss me
- Odette Benschikovski, Clinical Nurse, Duke University Hospital
---
Bless the health workers
Who put their own lives at risk
So that all can live
- Megan Bell, Financial Services Specialist, Duke Credit Union
---
Living Through the Pandemic
The pandemic world
Little things have become big
We need hugs again.
- Margaret (Peggy) Eren, Nurse Practitioner, Division of Cellular Therapy and Hematologic Malignancy
---
Get your vaccine
To keep everyone healthy
and protect the sick.
- Emily Escano, Administrative Assistant, Center for Advanced Practice
---
Cautionary tale.
Science is manifested.
The death toll rises.
- Robyn Miller, Departmental Director for Human Resources, School of Medicine, Orthopaedic Surgery
---
Masks on for safety.
Let's get rid of this virus.
Show our smiles again!
- Candace Martindale, Nursing Program Coordinator, Duke Home Care & Hospice
---
Swab in my nostril.
Place the swab in the test tube.
Safe campus for all.
- Elizabeth Cross, Surveillance Testing
---
Missing open arms
Grandchildren question distance
Love in both our eyes
- Valery Nelson, Laboratory Manager – Bachelder Lab, School of Medicine
---
Ebb the tide today.
Wash hands. Wear mask. Wait six feet.
Protect those you love.
- Patricia H. Davis, Clinical Services Nurse, Adult Bone Marrow Transplant Clinic
---
My mask is on now
But I can still enjoy life
You are all precious
- Sally Hessnice, Clinical Nurse, Duke North OR
---
Daily fogged glasses
Free stuff for healthcare workers
Vaccinated, yay!
- Chelsea Walsh, Clinical Nurse, Duke Children's Health Center
---
Me, alone -
Try to feel normal.
Failing because it is not.
- Leah M. Kerr, Technical Services Processing Archivist, David M. Rubenstein Rare Book & Manuscript Library
---
A friend cuts my hair.
Oops she says and starts to laugh.
It will grow back soon.
- Blair Chesnut, Senior Analyst Programmer, Molecular Physiology
---
Diet and exercising...
Why have thee forsaken me
Cake, get in my mouth.
- Alpha Esser, Technical Trainer, Duke Clinical Research Institute
---
isolation—
under a cul-de-sac
of stars
- Crystal Simone Smith, Humanities Unbounded Fellow, Duke University
---
Eyes convey all now
With mask in place hiding lips
Eyes above mask smile
- Melissa Reese, Lab Research Analyst, Stem Cell Laboratory
---
A new grandbaby
Cannot meet; cannot hold yet
Hopeful, so hopeful
- Lesley Stanford, Clinical Dietitian, Nutrition Services
---
Enduring a Challenging Year
My Heart has listened.
To all the grief that is here.
And transmutes to love.
- Sherry Short, Nurse Clinician, Center of Excellence
---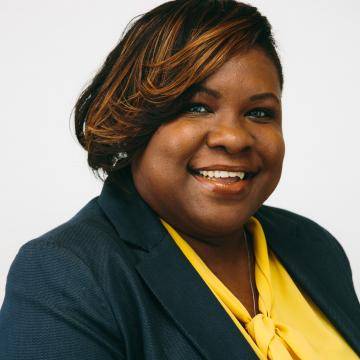 Last year is hindsight
Feels like vision incomplete
New year, please be clear!
- Danielle Wiggins, Assistant Director for PhD Programs, Nicholas School of the Environment
---
Glooming summertime
A personal, small friend rolls
Whilst watching COVID
- Adrianne N. Burton, Patient Service Associate, Duke Otolaryngology South Durham
---
Introverted me
Now completely misses hugs
And those who gave them
- Melissa Graham, Program Coordinator, Office of Curricular Affairs
---
A horrible dream.
I wake up fearful at night.
Believe and trust. Sleep.
- Valerie Riddick, Administrative Manager, Duke Health Development & Alumni Affairs
---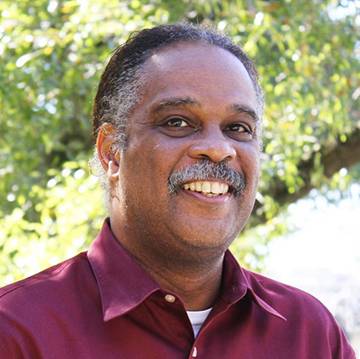 a knee on his neck
okay 'til he cried mama
now my mask is gone
- Alonzo Felder, IT Analyst, University Office of Information Technology
---
Big milestone events
Lost in swirls of pandemic
Not to be retrieved
- LeAnn Fulton, Clinical Research Associate, DCRI
---
You smile on the Zoom
But I know you are weary
Like the rest of us
- Marty Jarrell, Communications Director, Family Connects International
---
Working from Home
Zoom meetings the norm
Duke has me working from home
Love working at Duke
- Tara Parker, Staff Assistant, Duke Cancer Institute
---
Close my laptop lid...
Get up from my office chair...
"Hi Honey, I'm home!"
- John H. Campbell, Information Security Analyst, Duke Health Technology Solutions
---
No commute today.
I can read a book or sew.
Makes me so happy.
- Lisa Powell, Financial Analyst II, Department of Ophthalmology
---
More time with my kid.
Grateful for technology.
The glass is half full.
- Allison Jardine, Administrative Assistant, DUHS Clinical Labs Human Resources
---
If I don't get out
Of this work-from-home stupor
I may scream real loud
- Kristin LoBiondo Pfeiffer, Communications Specialist, Student Affairs
---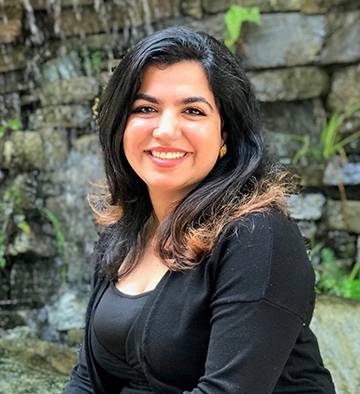 Work with kids and zoom
Can't wait for normal life to
Resume very soon
- Saimia Baluch, Project Leader, DCRI
---
Grooming has gone bad
But saving on lunch, gas, shirts
Pandemic shut-in
- Karl Leif Bates, Director of Research Communications, Duke University
---
Reveling, home works
Front porch, back porch, TV, books
Pandemic be gone, Free me
- Valerie Fernandez, Manager, Coding Integrity Department
---
One dog in my lap.
Another at my side, I
like remote work best.
- Allison W. Spell, Senior Clinical Research Coordinator, Neurosurgery
---
COVID Communication
Zoom safe space personal space
When does it all in
- Pauline D. Stroud, Geriatric Resource Nurse, Duke Rehabilitation Institute
---
Kids are still at home.
Driving me mad as a cow.
Please help me. Bring wine.
- Cheryl Beth Munsell, Development Assistant, University Development
---
From my screen I watch
A flower blooms, spring is here
Four-thirty awaits
- Candice Sanford, DukeWELL Care Specialist, Duke Population Health Management Office
---
Zoom meetings aren't bad.
Virtual backgrounds are fun...
Wait... am I muted?
- Ryan Chung, IT Analyst, Enterprise and Devices Support
---
Day in and day out
Together ALL of the time
Cherish family
- Shellene Walker, Senior Project Manager, Office of Information Technology
---
A whole year; every
day we stay here together.
And still, I love you.
- Lena Trotochaud, Research Scientist, Duke University Center for WaSH-AID (Pratt)
---
My weak internet
Does not stop me from making
Stronger connections.
- Amanda Kelso, Assistant Vice Provost for Undergraduate Education and Executive Director, Global Education Office
---
A house too quiet.
I talk to the faithful dog.
He tilts his head left.
- Karen Stroud, Application Analyst, Duke Health Technology Solutions
---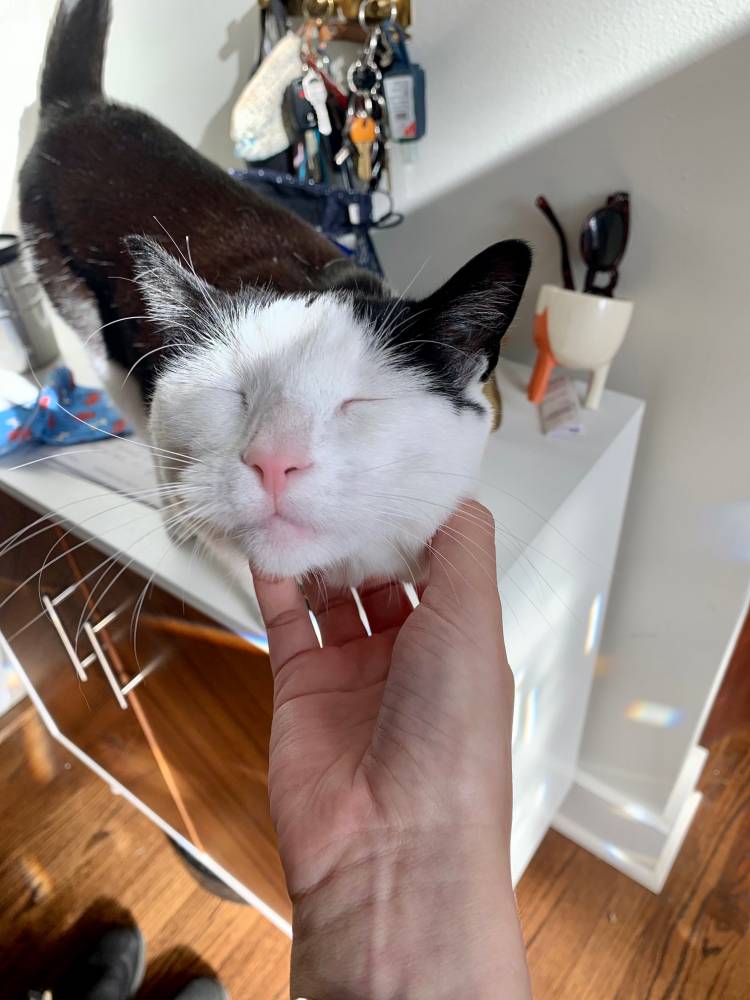 My cat says hello
He walks across my keyboard
z v b c q
- Kellen Peter, Clinical Nurse, Duke Early Phase Clinical Research
---
Can you hear me, though?
I can see your mouth moving.
I think you're on mute.
- Michael Pan, Senior Linux Admin, Duke Cancer Institute
---
new distance between
teacher and student, alas
none between desk, fridge
- Colin H. Yuckman, Director of Digital Learning Formation, Associate Director, MA(CP) Program, Consulting Faculty in NT, Mission, and Leadership, Duke Divinity School
---
At home endlessly,
Caffeinated all day long,
Ready to wine down.
- Susan Watson, Physician Recruiter, Duke Medical Staff Recruitment
---
Watch two monitors
Stand, stretch, eat, drink, and wash up.
Watch two monitors
- Susan Reeves, Medical Photographer, Pathology
---
Home is my office
Sweet puppies as coworkers
Adapt, grow, prosper
- Terri Taylor, Financial Analyst, Duke Eye Center
---
Internet is fast,
alone here in Fitzpatrick.
I prefer people.
- Ric Telford, Executive-in-Residence & Adjunct Associate Professor, Pratt School of Engineering
---
I am hearing sounds
I don't often hear at work
Because I am home
- Steve Scott, Staff Assistant, Office of Curricular Affairs
---
Signs of Hope
No one knows how long
Listen - hear birds and crickets
The worst is over
- Joanne Bisson, Staff Assistant, Biochemistry
---
In unison they
attack green yards; a call to
herald a new Spring
- Amanda Solliday, Assistant Director of Media Relations, University Communications
---
There is no fear here
I am gallant in the face of sickness
I am brave I am strong
- Lutricia Downey, Advanced Health Unit Coordinator, Duke University Hospital
---
The sun is shining
Green grass, fresh air, science rules
Let's get two (doses)
- James Tucker, Director, Duke Health Government Relations
---
During Pandemic,
Started working at Duke.
Sunshine during storm.
- Sherry Harrell, Microbiology
---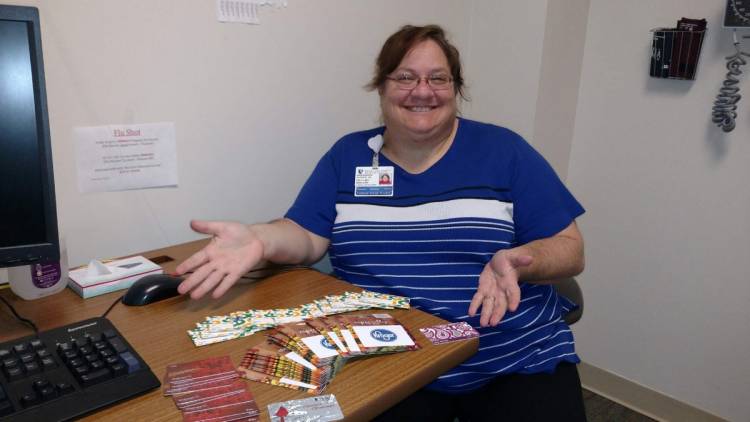 Tighter and tighter
mom hugs me and won't let go
grateful for vaccines.
- Jan Dillard, Clinical Social Worker, Duke Outpatient Clinic
---
On the quiet campus,
cherry trees still bloom in spring.
Nature continues.
- Kathy Julian, Staff Assistant, Center for Child and Family Policy
---
Vaccines give us hope
For better days coming soon.
Missing friends at Duke.
- Kate Miller, Executive Director of the Center for Health Sector Management, Fuqua School of Business
---
A bonfire of hope
Sparks of selfless sacrifice
One team, all heroes
- Patrick Olson, Strategic Services Associate, Center of Excellence
---
March twenty-twenty
Something we never perceived
Brighter days ahead
- Gina Hodges, Senior Grants & Proposals Analyst, DCRI
---
Share your pandemic-inspired haiku in our Facebook story below.
---
Send story ideas, shout-outs and photographs through our story idea form or write working@duke.edu.