Working in the New Normal: Getting the Job Done in a Crowded House
Neil Kinard helps keep Duke University Health System revenue in order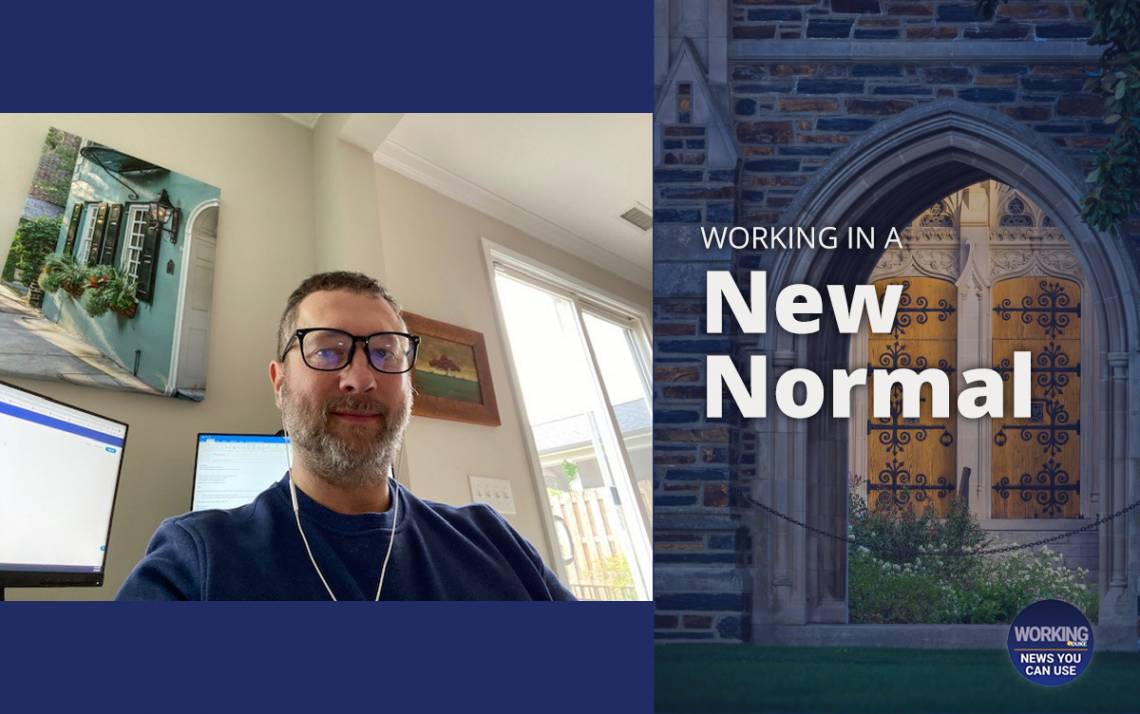 Name: Neil Kinard
Position: Revenue Manager, Patient Revenue Management Organization
Years at Duke: 11
What does he at Duke: As a revenue manager, Kinard helps different parts of Duke University Health System keep track of the financial side of their work. He analyzes the charges generated by the care and looks for ways to make billing more efficient and reliable, which also includes solving problems encountered by the units he helps.
How has his job changed during the pandemic: Not only did Kinard change how he did his job during the pandemic, he also changed jobs. Last fall, he went from being a compliance specialist with the Patient Revenue Management Organization's Coding Integrity team to his current role of revenue manager.
"I did the whole interview process virtually," Kinard said. "It was definitely unique."
Kinard now works fully remote, which isn't something entirely new. Prior to the pandemic, his job allowed him to work from home often. But last March, he recalled a definite shift in the vibe when remote work became mandatory.
"It was a whole new world once we realized we were supposed to be home for good," Kinard said. "We went in and cleaned out our lockers and desks because we didn't know when this was going to be over."
What aspect of his work is he most proud of during these challenging times? Kinard said he's been impressed by how quickly he and his colleagues have adapted to using online meeting tools such as Zoom and WebEx on a daily basis. He said the spirit of camaraderie has been strong among his team.
"We've done a great job of working together," Kinard said.
What does he love about remote work? Kinard does his work at his family's living room table near his wife, Tara Kinard, who works with Duke's Population Health Management Office. Nearby, two of the couple's teenage children do remote schoolwork while their youngest child is in daycare. Adding to the busy scene are the family's two dogs and two cats.
But for Kinard, the lively environment is a worthwhile tradeoff for not having to make the 30-minute commute to Durham from his home in Hillsborough.
"When I think about all of the stress that came with driving on the Interstate trying to go to work, it's a big difference," Kinard said.
TV show or series that has gotten him through – and why: During the pandemic, "The Mandalorian," a Star Wars-inspired series on Disney+ has united the Kinard household. From parents, to teenagers and even their youngest child, everyone has enjoyed watching along, albeit on their own pace.
"It's extremely rare to find something everyone can appreciate," Kinard said.
Lesson learned during COVID-19: Kinard has come to appreciate the importance of drawing a clear distinction between work and home. One way he does that is by not doing household chores, such as laundry or washing dishes, during the work day.
"I've tried to put a barrier between my work day and the chores around the house," Kinard said. "If not, it's going to feel like I'm living at the office."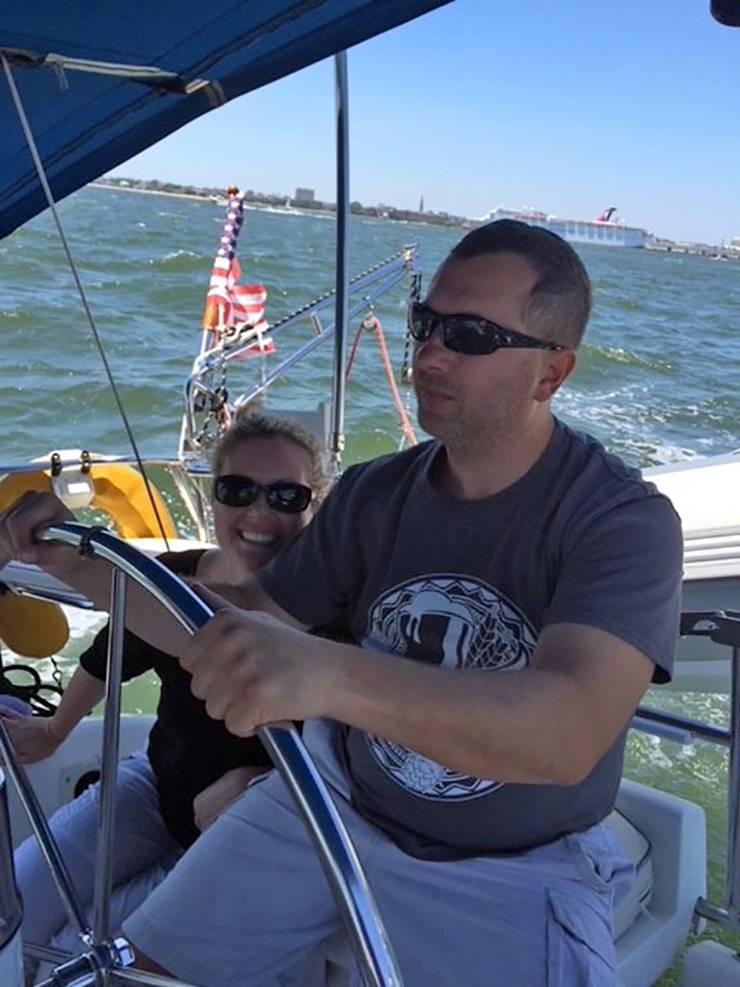 Something most people don't know about him: Kinard grew up in Charleston, South Carolina and began his career working for the Medical University of South Carolina. He then moved to Jacksonville, Florida, where he joined the staff of the city's branch of the Mayo Clinic.
When he moved to the Triangle roughly 11 years ago, it took him further away from the coast than he'd ever lived. While he lives around three hours from the coast, he said he doesn't get there enough.
"I used to have surfboards when I lived in Charleston and Jacksonville," Kinard said. "I didn't bother to bring one here."
How are you working in a new normal? Tell us about it or nominate a colleague by writing to us or completing this story idea form.