How to Get More Out of Your Outlook Email
Take your email game to the next level with these five tips
Prior to the pandemic, Benjamin Spain used his Microsoft Outlook email plenty.
But working from home since last March, the Duke Global Health Innovation Center grants & contracts administrator has become even more reliant on it.
"I work with Outlook a ton, especially these days," Spain said.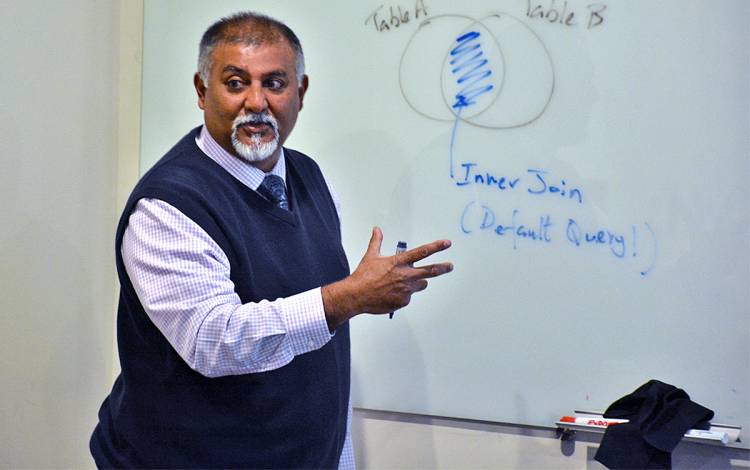 While he knows his way around Outlook, Spain is always willing to learn some new tricks. For most of the tech tools Duke staff and faculty use, it's Srini Iyengar's job to provide them.
Iyengar, a senior technology partner with Duke Learning & Organization Development (L&OD), part of Duke Human Resources, teaches online courses that help staff and faculty with technology topics. Despite being a central part of workdays, Iyengar said Outlook has capabilities few employees take advantage of.
"In general, people only know surface level stuff," Iyengar said.
Check out a few Outlook tips that may help you use this every day tool in new ways.
Flag Important Emails
Marti Brauer's email inbox is rarely still. As an analyst II for Duke Health Technology Solutions, she often needs to decide which messages need to be attended to first and which ones may have to wait.
That's why she uses the flagging function.
"I might get some emails that I needed to do something with, but then go into a meeting for two hours," Brauer said. "I can flag them right then, which makes it easier to find them when I have time later."
When you let your cursor hover over an email in your inbox, a set of three options – delete, archive and flag – appear. By clicking the flagging feature, not only does your email stand out from the others in a crowded inbox.
Iyengar said that flagging emails that request a certain action or response, which can't be handled in the moment, is an easy way to keep your workflow organized.
Turn Emails into Calendar Items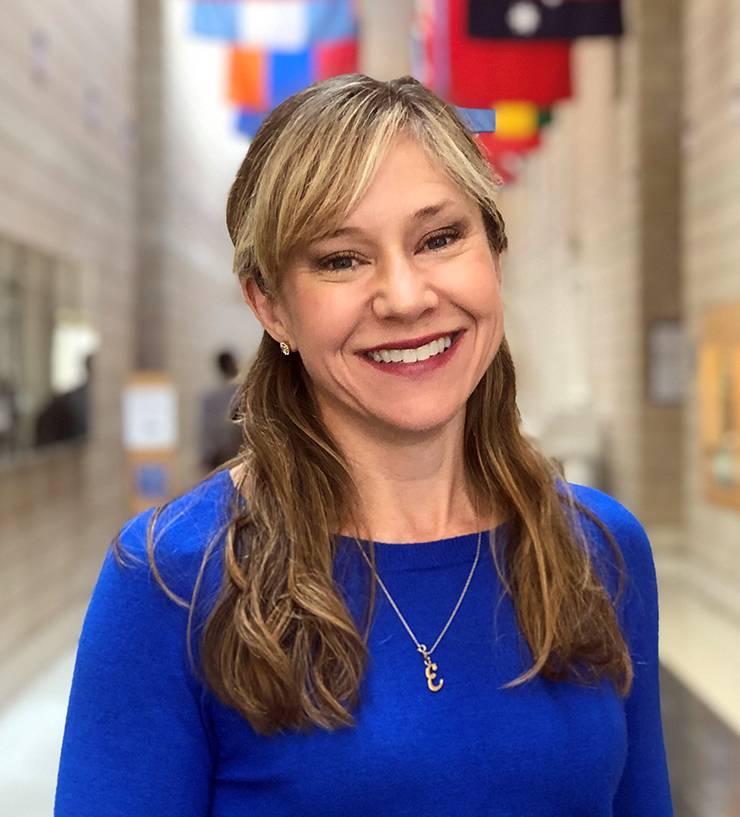 For Fuqua School of Business Assistant Dean for Development and Alumni Relations Erin Gasch, her Outlook calendar is the roadmap to her workflow. If an activity doesn't appear on there, it may get lost in the shuffle of her busy day.
With information about meetings and appointments often flowing through her busy inbox, Gasch has an easy way to ensure those details make their way onto her calendar.
By clicking on an email and dragging it to the calendar icon on the bottom left of your Outlook window, you can turn the email into a calendar item. Set the date and time for it and it will appear in your calendar with all of the email's text included in the calendar item.
"This is great for when you get an email inviting you to something but it isn't an actual calendar invitation or when you want to make sure the background info from an email appears in a meeting request," Gasch said.
Get Outlook in Sync with Zoom
Benjamin Spain of the Duke Global Health Innovation Center, said that, since the pandemic began, his use of the Zoom virtual meeting tool has soared. He'll often have days when he might spend five hours in Zoom meetings.
When he learned about a Zoom plug-in for Outlook – which can create and schedule Zoom meetings while creating an email or calendar item – he quickly incorporated it into his workflow.
Adding the plug-in is simple for most Outlook users but may require logging into your Zoom account during the installation.
"It's just two or three clicks and it's done," Spain said.
Keep Key Information a Few Clicks Away
As a staff assistant with Duke Biology's undergraduate program, Jill Foster fields a constant flow of questions from students and faculty about schedules, registration, graduation and the requirements of the major.
While she crafts unique answers for each message, she often has to cover the same ground. For that, she uses "Quick Parts," an Outlook email feature allows you to save segments of commonly used text that you can drop into emails quickly.
"When you get a lot of questions over email, over time you start to see a lot of the same things," Foster said. "A lot of the answers need some customization. That's where you can use Quick Parts."
For PC users – Quick Parts isn't available on Apple devices – you can save and quickly access blocks of text by going under the Insert tab at the top of the page and clicking on "Quick Parts."
Make Some Rules
Email inboxes can quickly get out of control, but by creating some rules, users can begin to wrangle the flow of messages.
Marti Brauer of DHTS created rules that send emails related to certain projects to pre-selected folders. She's also made rules that automatically forward emails from some senders to colleagues that need to be looped in on certain topics.
When Foster of Duke Biology sends out a mass email that will likely garner a flood of responses, she'll create a rule that sends them to a folder where they'll be set aside and not clog her inbox.
L&OD's Iyengar said it can be smart to make a rule that makes emails from a certain sender – such as a manager or loved one – a different color so they can be easily found.
To create a rule, simply click on the "Rules" icon on the toolbar and click "Create Rule…" After that, create the action that can help you make sense of the messages headed your way.
Do you have Outlook tips to share? Join the conversation in our Facebook story:
Send story ideas, shout-outs and photographs through our story idea form or write working@duke.edu.