Women's Basketball Coach Builds a Home Court Advantage
Head Coach Kara Lawson constructs the program from the inside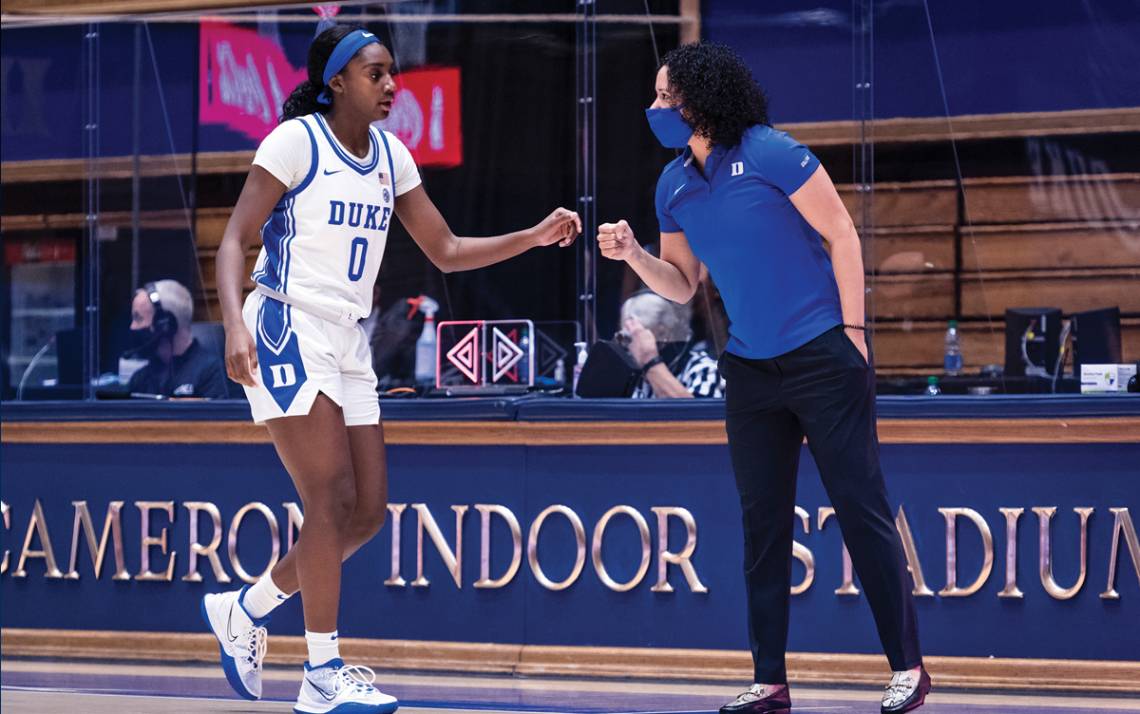 For the first few months of Kara Lawson's tenure as Duke women's basketball coach, her orbit was somewhat small.
Hired last July during the pandemic, she was greeted by a mostly empty campus. With summer recruiting events scrapped, she stayed in Durham. And with limited access to fall sporting events, Lawson, who looked forward to watching other Duke teams, had to follow from afar.
Lawson was fine with it. With a program to build and relationships to cement, she knew her most important work would be done within her tight circle.
"Our players and our staff are the most important people in our program," said Lawson, Duke's sixth head women's basketball coach. "So the fact that I was only allowed to be around them was a pretty cool thing."
While playing for Hall of Fame coach Pat Summitt at the University of Tennessee, Lawson was a two-time All-American and reached three Final Fours. Her 13-year WNBA career featured a league championship and All-Star Game appearance. In 2008, she helped Team USA win gold at the Beijing Olympics. And after serving as an ESPN analyst, Lawson joined the Boston Celtics in 2019, becoming the first woman to coach for one of basketball's most storied franchises.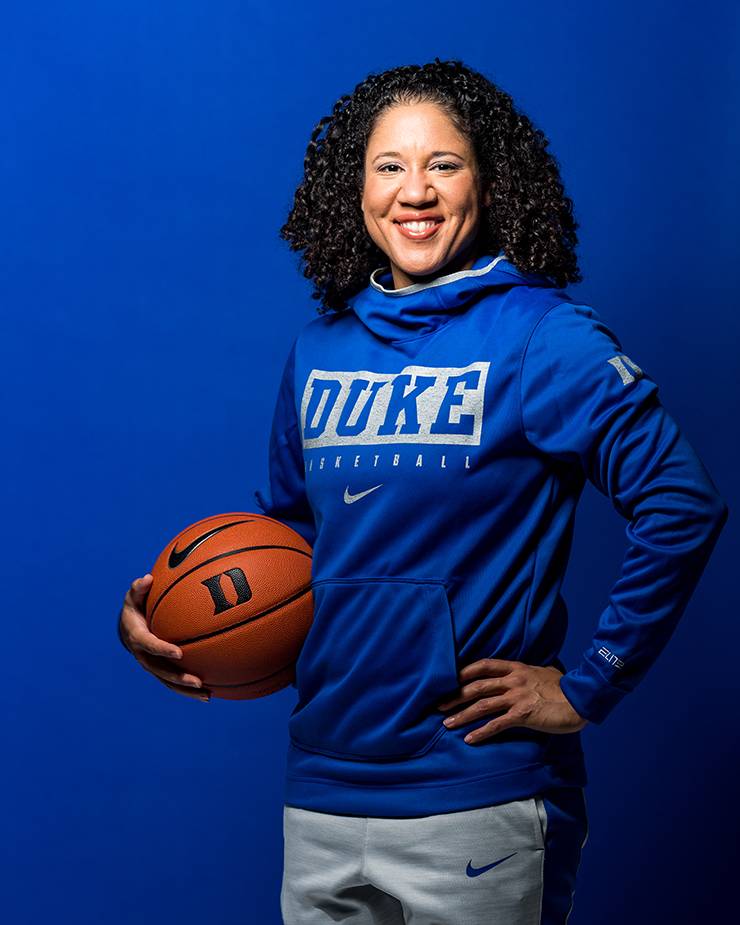 Upon arriving at Duke, Lawson knew her most pressing work required people skills to match her deep basketball knowledge.
She held regular 1-on-1 meetings with players, getting to know them and giving them a chance to learn about her journey. She also joined players in August for a peaceful campus protest against racial injustice.
"There's nothing more important than equality and building a better future," an emotional Lawson said while surrounded by players that day.
Junior guard Miela Goodchild said the personal accountability and positive attitude Lawson has brought to encounters offers insight into what lifted Lawson to highest levels of the sport.
"She knows what she's doing," Goodchild said. 
After getting the coaching staff in place in August, Lawson has enjoyed seeing the women's basketball offices on the fourth floor of the Schwartz-Butters Athletics Complex come to life with laughter, inside jokes and playful banter. 
In December, the Blue Devils ended their season early due to health and safety concerns stemming from COVID-19, but Lawson continues her work building a foundation for the program's future. 
"We had the opportunity to build authentic relationships," Lawson said. "If we were in wide open regular life, we'd have all been more scattered. But it's just been our group, and that's been good."  
Got something you would like for us to cover? Send ideas, shout-outs and photographs through our story idea form or write working@duke.edu.