PUBLISHED
Greg Jones Named President of Belmont University; Edgardo Colón-Emeric to Lead Divinity School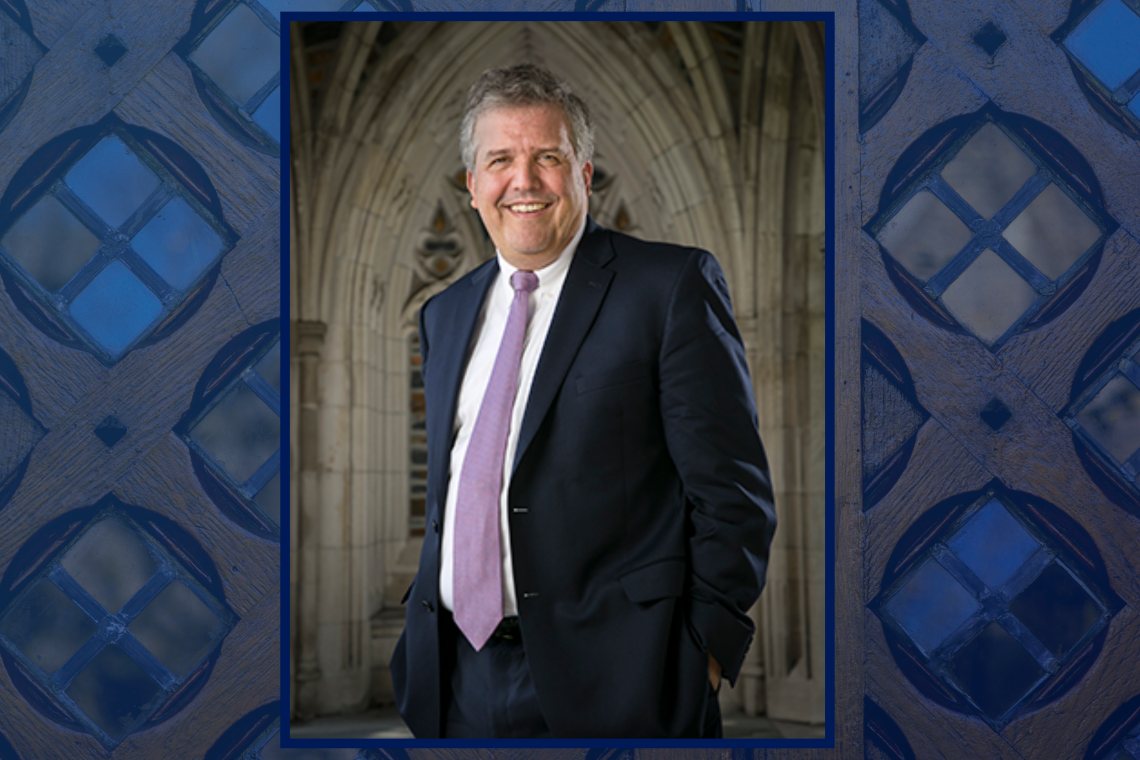 Greg Jones, dean of the Duke Divinity School, will be stepping down at the end of the academic year to become president of Belmont University in Nashville, Tenn.
"Greg has served the Divinity School and Duke University so very well, in so many ways and for so many years," said Provost Sally Kornbluth.  "We will miss him greatly, but wish him and Susan the very best in his new role as the president of a dynamic and growing institution."
Jones, who is also the Ruth W. and A. Morris Williams Jr. Distinguished Professor of Theology and Christian Ministry, began his second stint as dean in 2018, having previously led the Divinity School from 1997-2010. He subsequently served as Duke's vice president and vice provost for global strategy, and Baylor University's provost from 2016-2017.
Effective July 1, Edgardo Colón-Emeric will begin a two-year term as Dean of the Divinity School, Kornbluth announced.  Colón-Emeric is currently the associate dean for academic formation, director of the Center for Reconciliation and the Irene and William McCutchen Associate Professor of Reconciliation and Theology.
"I am confident that, working with the faculty, staff and students, Edgardo will continue the forward momentum of the school realized under Greg's leadership," added Kornbluth. "I am grateful for his willingness to step in at this important moment."