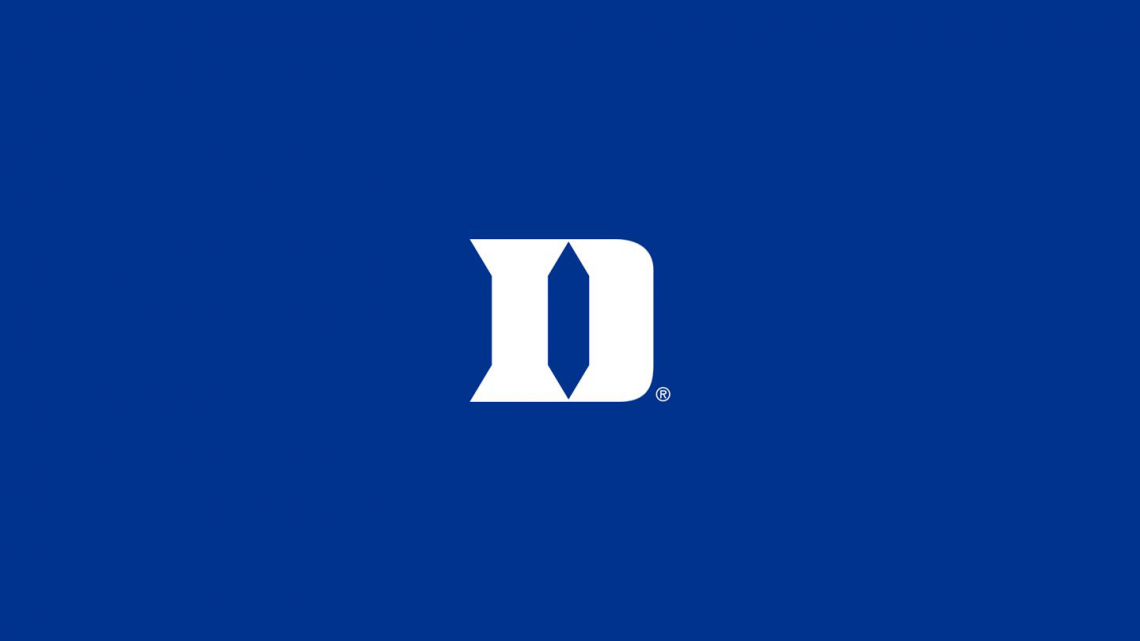 During the fall 2020 semester, Duke Athletics teams netted victories not only on the courts and fields but also against the COVID pandemic: Only six positive cases among student-athletes, no secondary spread and no missed games before the winter break because of Duke cases.
Speaking remotely to the Academic Council this past Thursday, Vice President and Director of Athletics Kevin White credited that success to one primary factor: support for student-athletes in taking COVID precautions, including having the resources available to maintain their health and safety while practicing and competing.
"What I'm proud of is the student-athlete sentiment of the COVID impact," said White, who is retiring in August. "The constant response from the students is deep appreciation to all the units helping them within the university. They appreciate how Duke's management of this virus has allowed them to practice and compete safely."
To get through the pandemic, schedules were altered to minimize travel and maximize competition. The department's wellness coordinator worked with student-athletes to reduce anxiety and loneliness. Coaches and students were trained to recognize issues and to help each other out when problems or warning signs of problems appeared.
Also important was the support the department gave to athletes wanting to engage in social justice protests and events. Some student-athletes worked with athletics staff to create a Black Justice Summit. Others were leaders in voting promotion efforts. Both helped foster team engagement and student morale during the pandemic, said Nina King, senior deputy director of athletics.
The department learned much from the past semester and plans to further build its behavioral health and wellness program with the assistance of a $1.5 million gift.
"We decided early in the summer, that if any student felt uncomfortable, they could withdraw from competition without losing any financial aid or services," said Chris Kennedy, senior deputy director of athletics. He noted that extended to the entire women's basketball program, which decided to end its season in December after two pauses following COVID infections in the program.
"We've had about 15 students opt out, in addition to women's basketball. In all situations, we were comfortable with their decision and comfortable in supporting them," Kennedy said.
While successful, the effort has come with a financial cost. Mitch Moser, CFO and deputy director of athletics, reported the program has lost around $36 million in revenue since the start of the pandemic.
Moser said the losses were mitigated by sliding scale salary reductions and other cutting of expenses.
The spring semester will bring new challenges, White said, foremost the surge in COVID cases across the nation and locally in Durham. Because the fall sport championships, with the exception of football, were moved to the spring season, the department will oversee a semester in which 26 of 27 teams will compete, stretching it more thinly than usual.
Faculty and athletics officials feel they have in place the resources they need to succeed through another challenging semester. "I think the program has done an excellent job of balancing the students' desire to compete and keeping the players, coaches and community safe," said Linda Franzoni, professor in the Pratt School and chair of Duke's Athletic Council. "The picture I get from the students during the pandemic is a feeling both of greater social isolation and of greater team bonding. Most of all, they felt safe and grateful and supported by Duke."
In other Academic Council news, two senior faculty members will run for a two-year term for council chair, beginning July 1, 2021. The two candidates are Erika Weinthal, professor of environmental sciences and policy, and Lawrence Zelenak, Pamela Gann Professor of Law.
Both have long records of university service and leadership; Weinthal has served several terms on the council, and has been a member of the Global Priorities Committee and a trustee task force on Activating the Global Network. Zelenak has also been a council member, served two terms on the Executive Committee of the Academic Council and was recently chair of the search committee that selected Kim Hewitt as vice president for institutional equity.
Current council chair Kerry Haynie, professor of political science, will end his term this summer.