10 Works of Fiction from Duke Authors
Through compelling stories, Duke authors reflect on the human experience
This month we offer a collection of Duke-authored works that reflect human experiences through fiction. 
These books along with many others are available at the Duke University Libraries, the Gothic Bookshop or the Regulator Bookshop.
A Life of Adventure and Delight by Akhil Sharma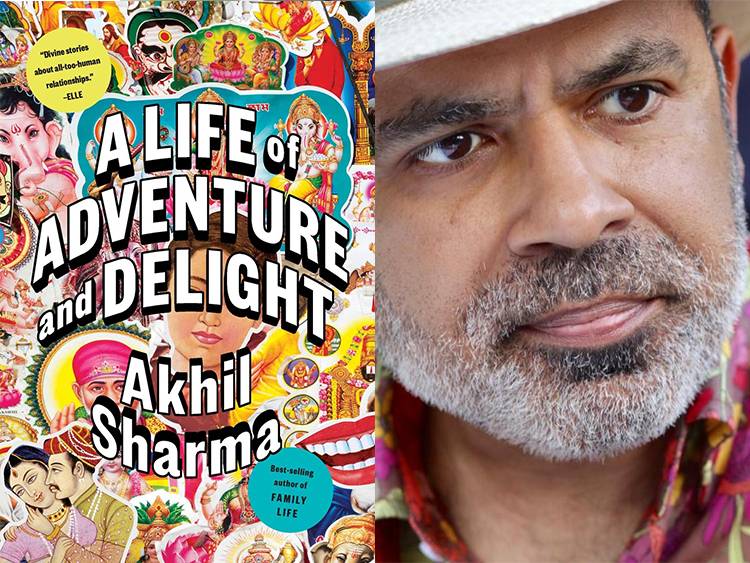 WHAT IT'S ABOUT: In "A Life of Adventure and Delight," Professor Akhil Sharma delivers eight stories that focus on Indian protagonists at home and abroad. A young woman in an arranged marriage awakens one day surprised to find herself in love with her husband. A retired divorcé tries to become the perfect partner by reading women's magazines. A man's longstanding contempt for his cousin suddenly shifts inward when he witnesses his cousin caring for a sick woman. Sharma's stories provide an intimate, honest assessment of human relationships from an original and critically acclaimed writer.
Late Arcade by Nathaniel Mackey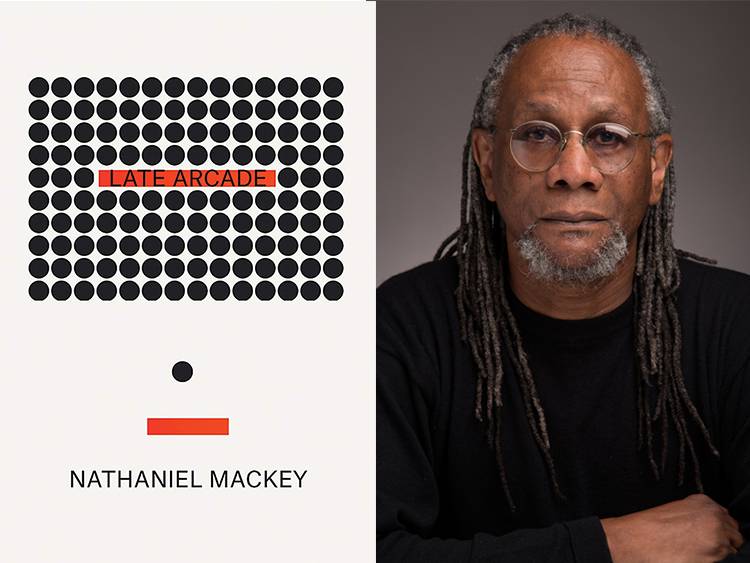 WHAT IT'S ABOUT: In the fifth installment of the "From a Broken Bottle Traces of a Perfume Still Emanate" series, Professor Nathaniel Mackey revisits members of Molimo m'Atet, a fictional jazz ensemble in Los Angeles. Through a series of letters to an absent figure referred to as Angel of Dust, composer and instrumentalist N. details the band's dream, creative process, live performances, and romantic entanglements. "Late Arcade" is a story about embracing the unexpected and turning peculiar circumstances into art.
Sugar Run by Mesha Maren


WHAT IT'S ABOUT: Professor Mesha Maren's "Sugar Run" begins with protagonist Jodi McCarty's release from prison after serving 18 years of a life sentence. Not yet able to return to her lost home in the mountains of West Virginia, she meets and falls in love with Miranda, the estranged wife of a has-been country singer who's living in a motel room with her children. Together, they head to what they hope will be a fresh start.  
Wyoming by JP Gritton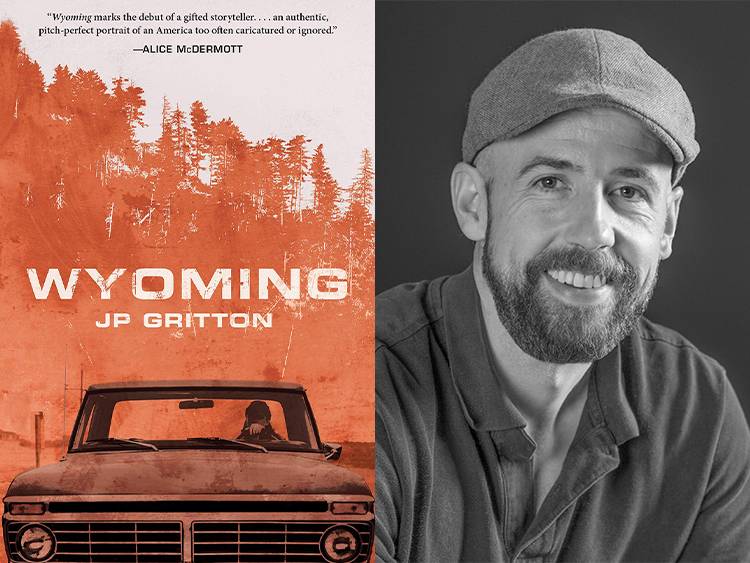 WHAT IT'S ABOUT: Professor JP Gritton's debut novel tells the story of Shelley Cooper, a young Colorado construction worker who's recently been laid off after stealing equipment from his employer. His wife, along with his baby son, has also left him for their next door neighbor. His only opportunity is to drive his brother's 50 pounds of high-grade marijuana from Colorado to Houston in exchange for a lockbox full of cash. But when nothing goes according to plan, Cooper attempts to reckon with his own moral shortcomings, his relationship with his family, and the impending confrontation about the money he has failed to retrieve.  
A Death in Harlem by Karla FC Holloway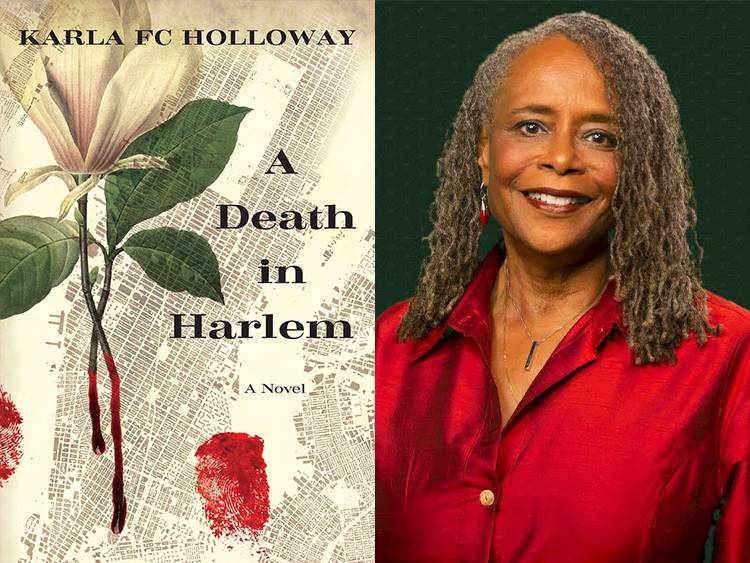 WHAT IT'S ABOUT: In her debut novel, Professor Emerita Karla Holloway weaves a mystery in the bon vivant world of the Harlem Renaissance. Taking as her point of departure the ambiguous "death by misadventure" at the climax of Nella Larsen's "Passing," Holloway accompanies readers to the sunlit boulevards and shaded side streets of Jazz Age New York. "A Death in Harlem" tests the mettle, resourcefulness, and intuition of Harlem policeman Weldon Haynie Thomas, whose investigation illuminates the societies and secret societies, the intricate code of manners, the world of letters, and the broad social currents of 1920s Harlem.
The Hive Queen by Robin Kirk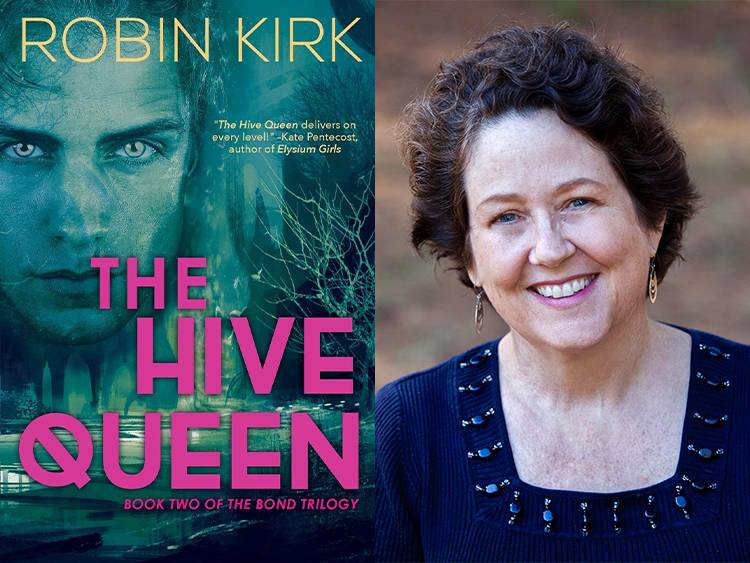 WHAT IT'S ABOUT: The second book in Professor Robin Kirk's INDIE-Winning Bond Trilogy, "The Hive Queen" picks up about a week after "The Bond" ends. This time, readers are in the mind of Fir, the warrior who fell in love with Dinitra, heroine of book one. Fir's mother is also his Captain in this society where mothers raise sons to fight for them. But Fir longs to be free and to take his brothers somewhere they can live in peace. Along the way, Fir and his brothers encounter many dangers: vicious mutants, dangerous men, and a mutant bee queen who tries to conjure Fir into betraying his brothers and helping her defend her kingdom. 
Darwin's Ghosts by Ariel Dorfman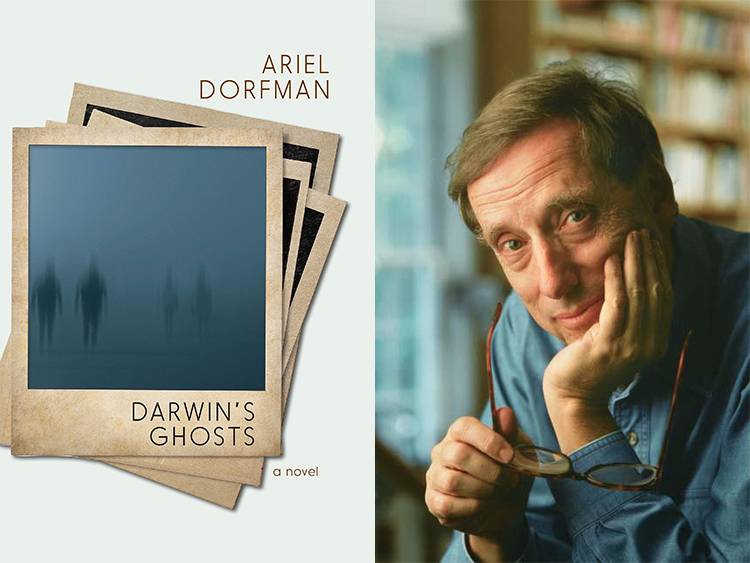 WHAT IT'S ABOUT: From Professor Ariel Dorfman comes the story of Fitzroy Foster, a 14-year-old who receives an unexpected and unwelcome gift on his birthday. When Foster's father snaps his picture with a Polaroid, another person's image appears in the photo. Fitzroy and his childhood sweetheart set out on a decade-long journey in search of this stranger's identity which leads the pair to uncover the tragic history of men and women who were kidnapped and displayed in human zoos in the 19th and early 20th centuries
In Concrete by Anne Garréta


WHAT IT'S ABOUT: Professor Anne Garréta's novel follows the mania that descends upon a family when the father finds himself in possession of a concrete mixer. As he seeks to modernize every aspect of their lives, disaster strikes when the younger sibling is subsumed by concrete. Through puns and wordplay, Garréta reinvents the novel form and blurs the line between spoken and written language in an attempt to confront the elasticity of communication.  
The Prince by Katharine Brophy Dubois


WHAT IT'S ABOUT: Professor Katharine Brophy Dubois, writing as Katharine Ashe, transports readers to Edinburgh, Scotland for the fourth entry in her Devil's Duke romance series. There, Libby Shaw, the brilliant daughter of a respected physician, is determined to become a member of the all-male Royal College of Surgeons. Dressed as a man, she attends a public surgical dissection. Although none of the other students see through her disguise, famed portraitist Ziyaeddin, who is secretly an exiled prince, recognizes her immediately. 
The Intrigues of Jennie Lee by Alex Rosenberg


WHAT IT'S ABOUT: Professor Alex Rosenberg's novel "The Intrigues of Jennie Lee" is a historical tale that reimagines European politics between World War I and World War II from the perspective of a new, young Member of Parliament. Only 24 years-old when first elected, Jennie Lee is swept up in both romantic and political maneuverings in the turbulent 1920s and 1930s. A series of political and intimate intrigues turn history into thriller when Jennie has the chance to radically change the course of history for Britain, Europe, and the world. 
Read more on the Duke Today Books Page