An Amazing Day
A historic moment in the battle against the COVID-19 pandemic
A flurry of activity surrounded Faye Williams as she signed form after form. Dressed in her Duke blue scrubs and wearing her lucky pearls, she sat patiently as she and those around her prepared to make history in a Searle Center conference room at Duke.
Williams was the first of 12 Duke employees to receive the Pfizer/BioNTech COVID-19 vaccine at Duke Health System. For her, it was a moment of personal health, professional safety and communal responsibility.
"You know, we gotta take it. We gotta be an example. And we got to, especially in our community, I don't want people to be reluctant to take it, I really don't. And I want to show that it is safe to take it," said Williams, 67, a patient care coordinator at Duke South who came out of retirement in July to help with the pandemic.
The five-second injection was also a brilliant moment of hope for millions of Americans who have lived through nine months of a desperate pandemic with little good news. Immediately after Williams received the vaccination, cheers and clapping erupted around the room. It was a scene repeated across the country Monday as health care facilities begin the first round of vaccinations for front-line workers.
"This really marks the turning point in my mind in the pandemic, with the development of vaccines that are highly effective and available, candidly, much sooner than many of us thought," said Dr. Thomas Owens, president of Duke University Hospital.
"It's really hard to put into words how exciting this is to have our first team members receive vaccination," Owens said. "This is the start of the next phase of battling the pandemic, when we'll finally have the right preventative measures in place, in addition to the masks and social distancing and handwashing that we've been doing, to really protect our team and begin to protect the community."
North Carolina received 85,800 doses of the Pfizer/BioNTech COVID-19 vaccine. The 2,925 doses sent to Duke University Health System offered hope and energy for the many Duke health care providers working on the front lines of the pandemic. Distribution of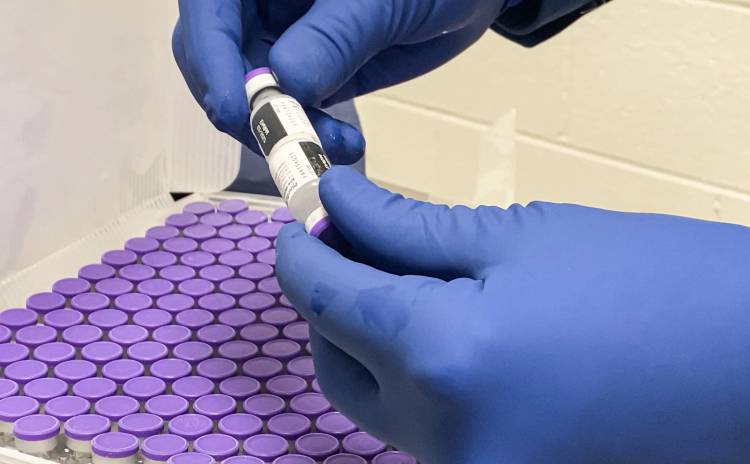 the vaccine also came on the day the US national COVID death toll passed 300,000.
"We're in a pretty rough place at the moment and the next few weeks are going to continue to be so,"said Dr. Cameron Wolfe, associate professor of medicine and infectious disease specialist. "But this is our light at the end of the tunnel. If you think of things that break pandemics, vaccination is the single biggest part of it."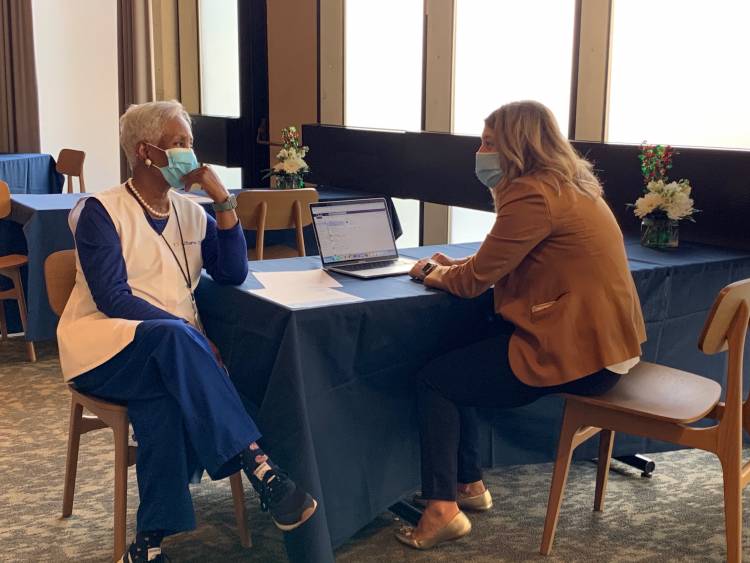 "It's an honor to get the injection," said Williams, "and even more so, it's an honor to be the first to get it."