Transit and Parking Adjustments for Winter Break 2020
Schedules and route changes are in effect Nov. 23, 2020, to Jan. 10, 2021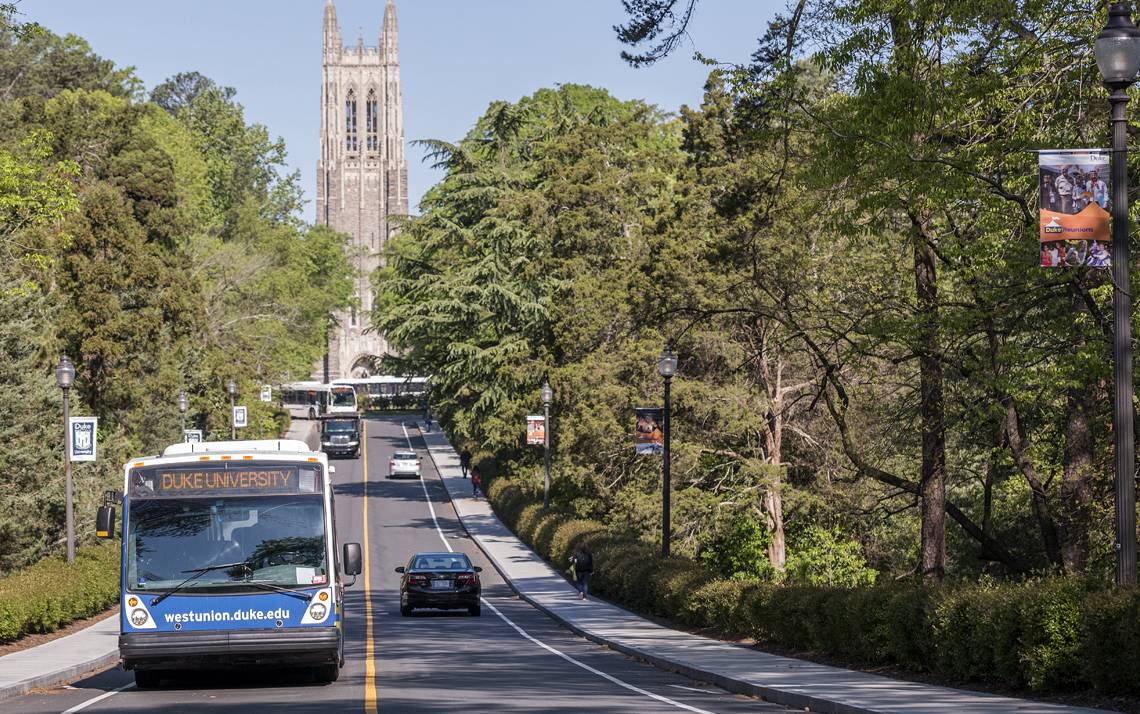 Duke will adjust its transit schedule and parking lot availability during winter break beginning on Nov. 23, 2020.
As part of the scheduling, there will be no transit and van service on Nov. 26, Dec. 24, Dec. 25, Dec. 26, Dec. 31, and Jan. 1, 2021. For more transit route adjustments, see the full schedule here. Follow Duke TransLoc for real-time transit information.
Of note, beginning Nov. 23, the H2 route will service Grey Stone Church lots but will not transport passengers to the remote lot on Hillsborough Road nearest 9th Street and across from Harris Teeter. Customers with R1 and R2 parking permits may continue to park at the Grey Stone lots or park closer to campus at no extra charge between Nov. 23 and Jan. 8 at these locations:
Customers with annual permits may park in all garages and gated lots by using their permit or DukeCard badge on Dec. 24, Dec. 25, Dec. 31 and Jan. 1, 2021. On Dec. 25 and Jan. 1, all facilities will be open for complimentary parking. Weekend and afterhours permit access to garages and surface lots will continue.
Students may park vehicles in the Science Drive Garage from Nov. 16 through Jan. 18 on levels 5 and above. Students with valid, annual parking permits (except NGT/night permits) may enter and exit the garage using their permit or Duke ID. Students without permits may purchase one for $85 at ManageMyParkingAccount.
For Parking and Transportation Services office hours, see here.