Duke in the News: Holiday Travel, COVID Testing, Middle Age Brains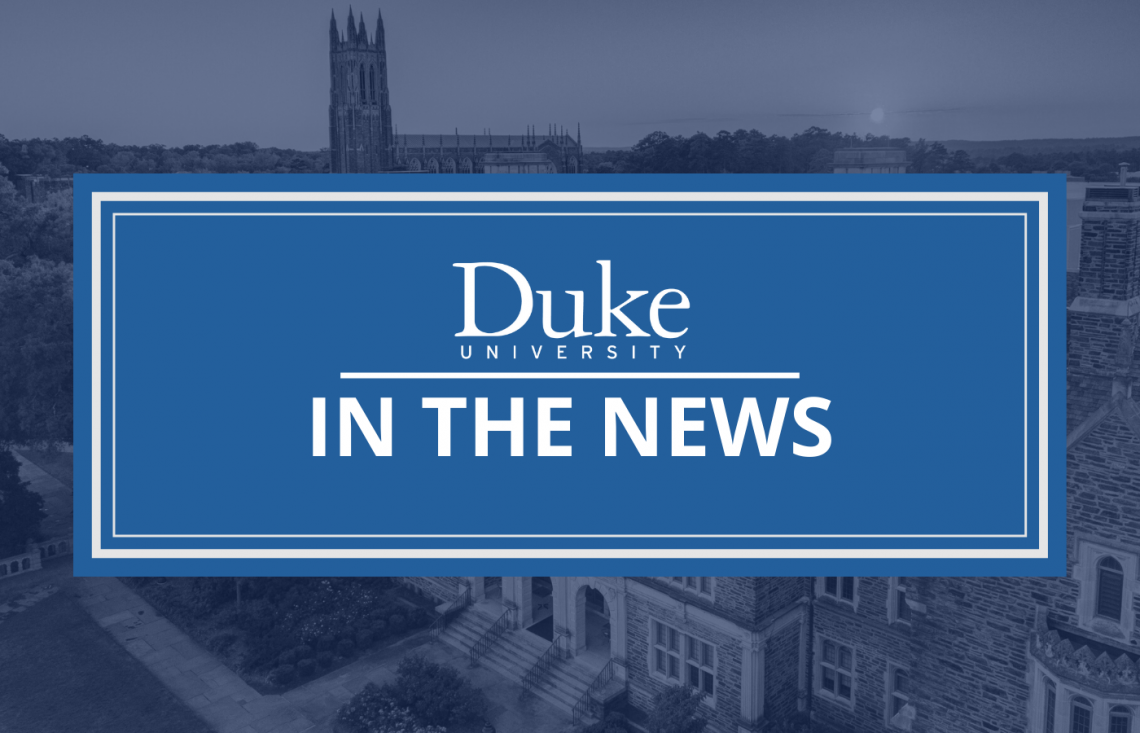 Duke scholars shared their expertise with local and national media on whether you should travel for Thanksgiving, a CDC paper on Duke's aggressive COVID-19 testing plan, and the national security threats posed by President Trump's refusal to work with President-elect Biden's transition team. Read these stories and more below.
For daily media coverage of Duke people and research, visit the Duke News site.
USA Today/MSN
I'M GOING TO VISIT FAMILY FOR THANKSGIVING. SHOULD I GET A COVID TEST BEFORE I GO?
Testing as close as possible to the time that you're traveling is helpful, medical experts say, but that doesn't mean that it's a sure way to prevent the spread. "We're in the middle of an unprecedented pandemic. We shouldn't sugar coat this with ways around doing what is the safest, which is not going," said Dr. Cameron Wolfe, an infectious disease specialist at Duke University Hospital.
News & Observer
DUKE RELIED ON AN AGGRESSIVE FALL COVID-19 TESTING PLAN — AND IT WORKED, THE CDC SAYS
Duke's aggressive testing program — which included entry testing, pool testing and frequent surveillance testing — helped limit the spread of the coronavirus among students, according to a case study published Tuesday in the CDC's Morbidity and Mortality Weekly Report.
Foreign Policy
OPINION: THE NATIONAL SECURITY RISKS OF TRUMP'S TEMPER TANTRUM
Refusing to concede and start the transition creates mostly hindrances, not disasters. But on key issues, obstructing Biden puts America in danger, writes political science professor Peter Feaver, who worked in the George W. Bush and Clinton administrations.
U.S. News & World Report
CHILDHOOD LEAD EXPOSURE TIED TO BRAIN CHANGES IN MIDDLE AGE
The 564 participants in New Zealand grew up during the peak era of leaded gasoline (late 1960s to late 1980s) and nearly all were exposed to higher levels of lead than what's permitted now, according to Duke research. The story quotes co-first authors Aaron Reuben and Maxwell Elliott, doctoral candidates at Duke.