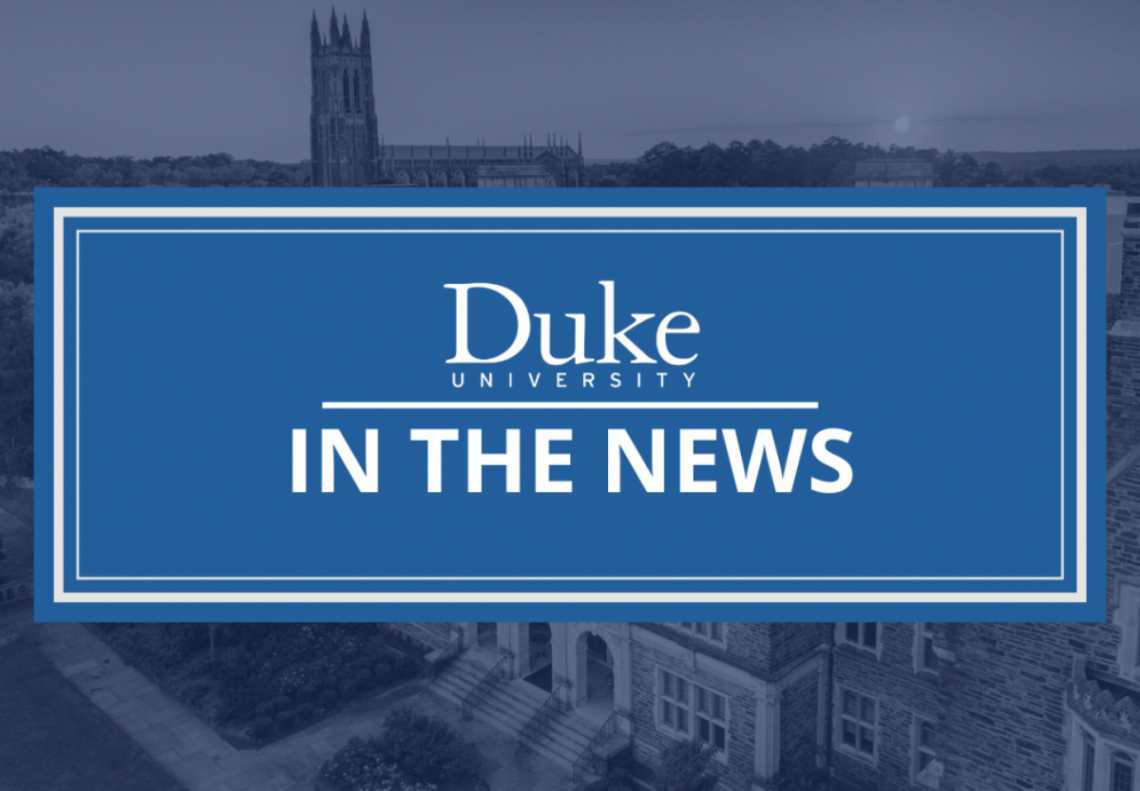 Duke scholars shared their expertise with local and national media on some of the biggest stories of the week – including President Trump's challenges to election results, optimism for a potential coronavirus vaccine and another legal challenge to the Affordable Care Act. Read their comments below.
For daily media coverage featuring Duke people and research, visit the Duke News site.
THE CHARLOTTE OBSERVER
NC Experts See Hazards Ahead as Trump Claims a Stolen Election
Features comments from a Duke news briefing with political science professor Peter Feaver and Sanford School professor Bruce Jentleson. Feaver previously worked in the Clinton and George W. Bush administrations, and Jentleson worked at the State Department and on presidential campaigns for Democrats Al Gore and Barack Obama.
WRAL
Duke Infectious Disease Expert Part of Pfizer Vaccine Trial
Dr. Cameron Wolfe, an infectious disease specialist at Duke University Hospital, is among the 44,000 people who enrolled in Pfizer's clinical trials of a potential coronavirus vaccine. "It just seemed like the right thing to do, frankly," Wolfe said. Pfizer announced Monday that the vaccine candidate had a 90 percent efficacy rate.
WRAL
Duke Professor: 'Unusually Weak' Argument Challenging Affordable Care Act
Duke university law professor Neil Siegel said he expects the Affordable Care Act to survive another legal challenge at the U.S. Supreme Court. The court heard arguments for a third time this week on whether to invalidate the act.
THE WALL STREET JOURNAL
Trump Faces Legal Cases After White House Departure
These include a criminal investigation in Manhattan, a New York state attorney general civil probe into alleged fraud and multiple lawsuits. "At some point, it's conceivable it will catch up to him," said Duke Law School professor Lisa Kern Griffin, though she added that a criminal prosecution of a former president is unlikely.
CNBC
CDC Now Says Wearing a Mask Protects the Wearer, Too
The Centers for Disease Control and Prevention has highlighted another benefit of mask-wearing: Masks can also protect the wearer from other people's droplets. This story cites a Duke study showing that surgical face masks made from polypropylene are the most effective at filtering out particles.