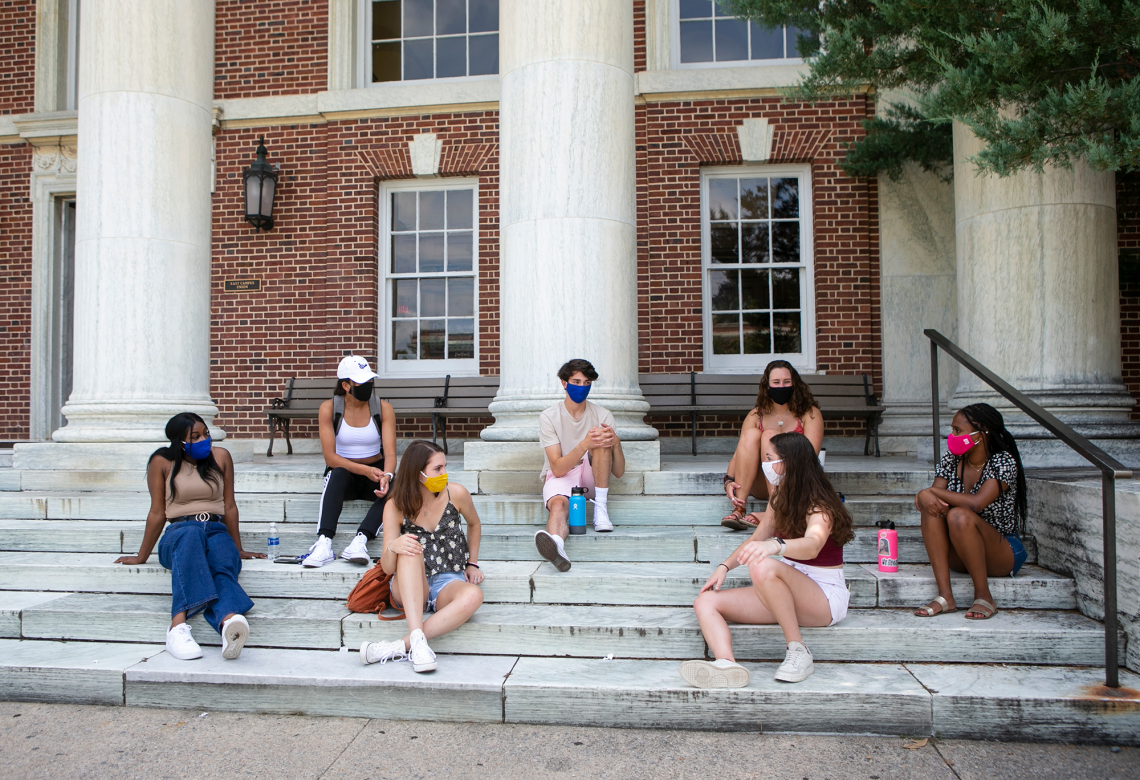 For the past decade, dean of residential life Joe Gonzalez has worked closely with Duke Student Government to ensure undergraduate needs are reflected in the university's housing policies. But he had no idea how crucial student involvement would be in 2020 until an unprecedented pandemic created significant new campus life challenges — and Ramya Ginjupalli, '22 stepped up to help.
"I always work with the student vice president of campus life on residential issues," Gonzales said. "So, soon after Ramya was elected to the post in April, I called her to introduce myself. Within minutes, that conversation had turned into a discussion about the COVID challenges Duke was facing. Ramya was all about making sure student interests were represented and that set the tone of our partnership from the start."
Within a week, Ginjupalli's involvement proved to be invaluable. "Ramya helped me understand what questions students were asking," Gonzales said. "She made sure student voices were heard—and that our COVID-related policies addressed their concerns."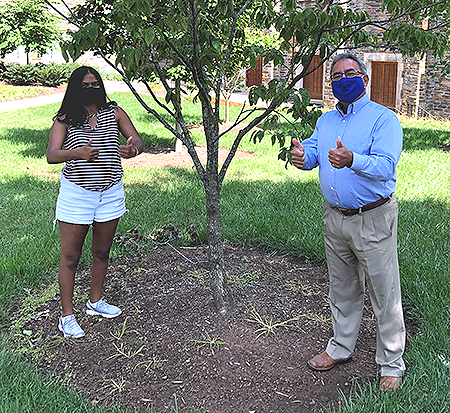 Ginjupalli was well-prepared to represent student interests. "I was getting 30 to 40 texts a day from students at the time," she said. "I could not respond to everyone directly and knew that a formal feedback system was needed." She set up an online hub and soon had hundreds of questions from students. Ginjupalli identified the most important — and that's when the real collaboration with Gonzales began.
"Dean Joe and I went through those questions one-by-one, deciding which needed to be officially addressed by Duke," Ginjupalli said. "This allowed Duke to quickly create policies that factored in student concerns."
By late April, they were able to provide answers to critical questions via a variety of online outlets. "She got the word out to the student community," Gonzalez said.
Ginjupalli estimates she spent her entire first two months home in West Bloomfield, Michigan helping to work out the details. "She did more in a summer than I have seen other people do in an entire year," Gonzalez said.
In turn, Ginjupalli credits Gonzalez with being open to meaningful student involvement. "I was grateful that Dean Joe was willing to work with me to answer student questions and to use their input when shaping policies. He and his staff committed to transparency throughout the whole process."
With one challenge down, another immediately took on urgency: moving many Duke students in for the fall semester. Resuming their weekly phone calls, the pair discussed such issues as off-campus housing location options, where first-year students would live and whether the new residential advisor system made sense. Student questions continued to pour in during this time so Ginjupalli once again organized them into a format that could be analyzed, answered and communicated out.
On his side, Gonzalez oversaw the efforts of residential life staff, firmed up policies, worked with vendors and arranged for safety protocols. Each made the project a priority until those students moving onto campus for the fall were on site, and Ginjupalli and Gonzalez could turn their attention to other campus life issues.
Their collaboration will continue throughout the academic year, with the conversation likely shifting to what residential housing at Duke University will look like once the pandemic clears. Policies for the spring are still up in the air — both Ginjupalli and Gonzalez are hopeful that the COVID situation will allow for more housing options for students.
Until then, there's one thing they already agree on: Staff and student collaboration is vital to delivering the Duke experience, especially during challenging times