Duke in the News: Political Polarization, COVID Evolution, and a New Human Organ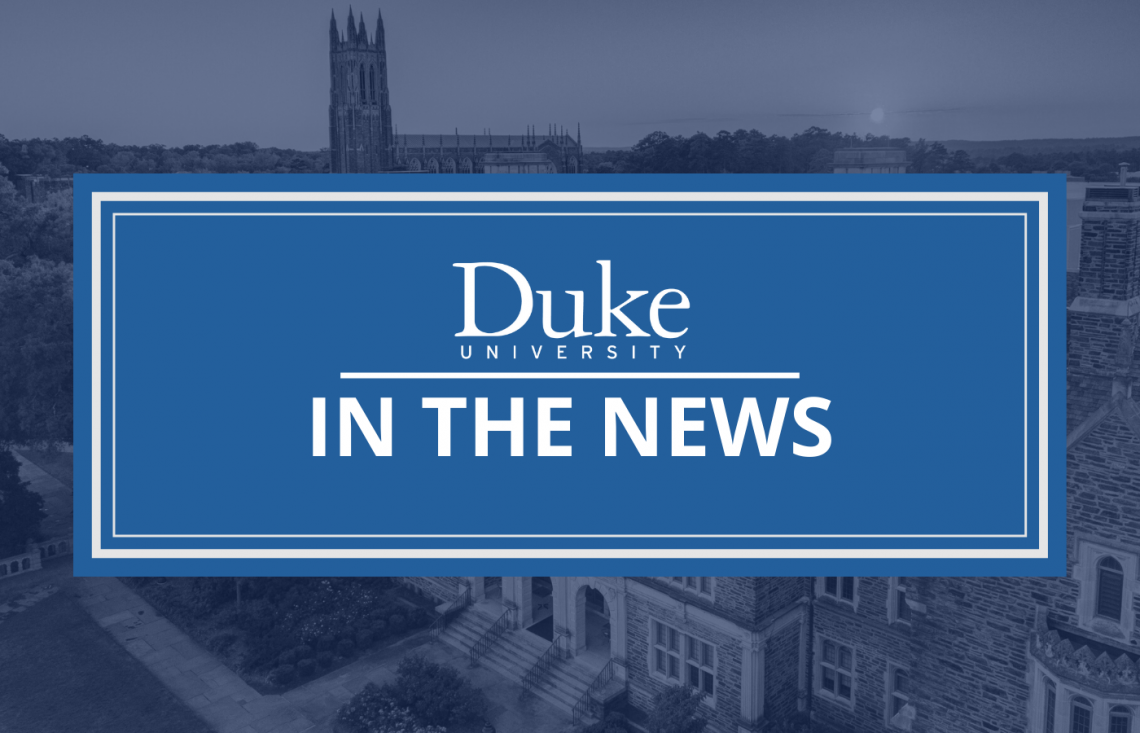 Duke scholars daily share their expertise with the media on stories of major global, state and local importance, including the evolution of the COVID-19 virus and political polarization issues. Scholars this week appeared in news outlets including The New York Times, WRAL and The Wall Street Journal.
Visit the Duke News site to view dozens of daily media stories featuring comments and research from Duke scholars.
Here are highlights from the past week:
WRAL
Duke Experts Warn of 'Superspreader' Events During October Holidays
Halloween is more than small children going trick-or-treating, experts said, noting that they are concerned teenagers and young adults will hold gatherings and parties that will spread the coronavirus. Dr. Cameron Wolfe, an infectious disease specialist at Duke Health, said that there is a way to have a Halloween party but to do it safely.
CNN
Biden Could Benefit From Exodus to the Suburbs
"There's a definite trend of the rural areas of North Carolina becoming less important because of population changes," said Kerry Haynie, political science professor at Duke, in a Zoom chat with journalists. "The power is moving to the suburban parts of North Carolina."
The New York Times
Doctors May Have Found Secretive New Organs in the Center of Your Head
Researchers in the Netherlands have discovered what may be a set of previously unidentified organs: a pair of large salivary glands, lurking in the nook where the nasal cavity meets the throat. Dr. Yvonne Mowery, a radiation oncologist at Duke, said she "was quite shocked that we are in 2020 and have a new structure identified in the human body."
MSN
'Silent' Mutations Could Be Behind Asymptomatic Transmission of COVID-19
"A crucial feature contributing to the global spread of COVID-19 is that viral shedding starts before the onset of symptoms; in contrast, shedding began two-10 days after the onset of symptoms during the SARS epidemic of 2003," Duke University scientists write in a new paper.
The Wall Street Journal
Why Social Media is So Good at Polarizing Us
References a 2018 study by Christopher Bail, a professor of sociology at Duke who studies the impact of social media on polarization. It found that when you repeatedly expose people on social media to viewpoints different than their own, it just makes them dig in their heels and reinforces their own viewpoint, rather than swaying them to the other side.