The Story Behind the Library Takeout Video
Jamie Keesecker of Duke Libraries creates viral hit with catchy song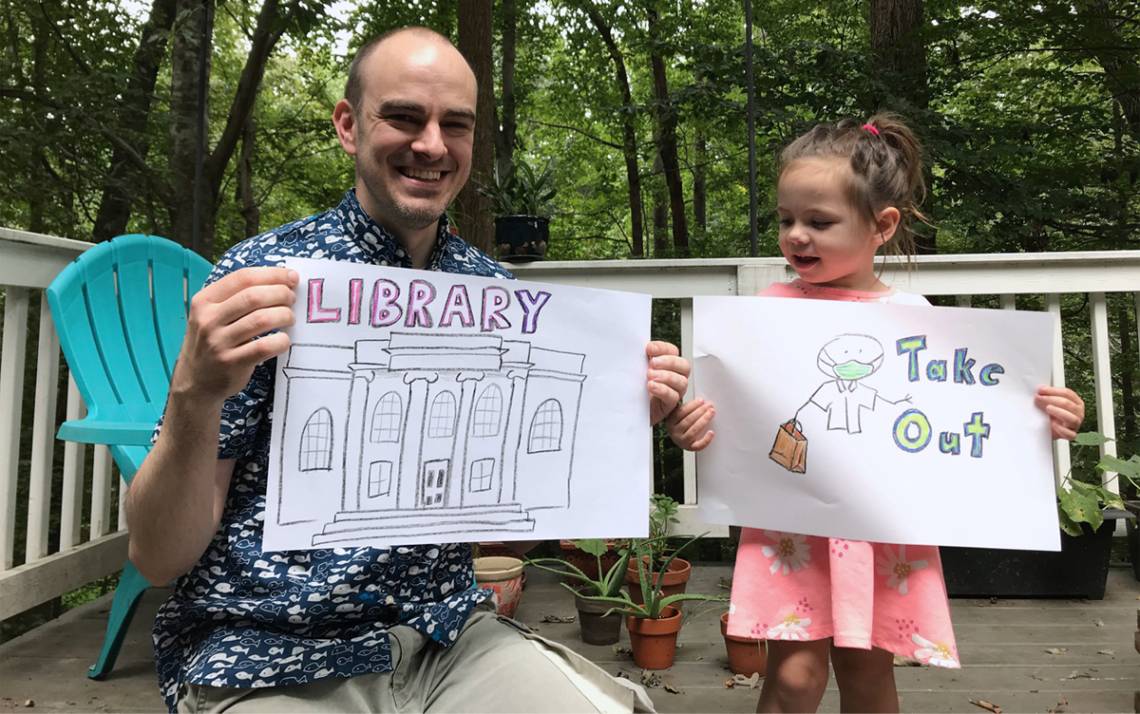 The initial goal of Jamie Keesecker's "Library Takeout" video was to make something more interesting than a typed set of step-by-step instructions for requesting and receiving items at Duke's libraries.
After a month at home tinkering with music software on his computer and drawing with crayons plucked from his daughter's plastic tub, Keesecker did much more than that.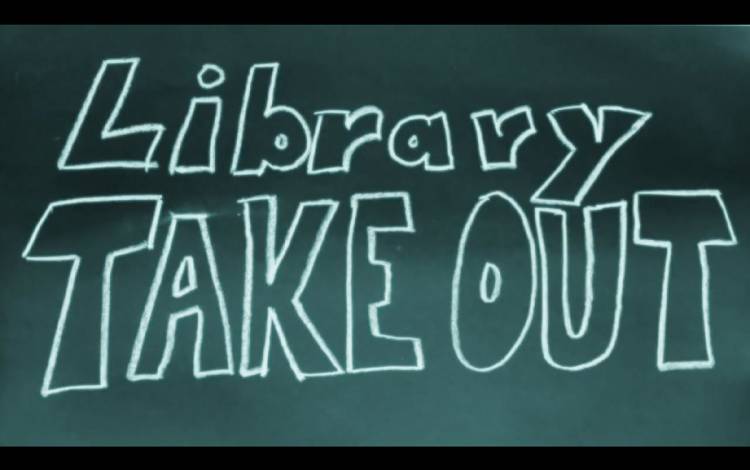 With its playful animation, catchy chorus and infectious beat, his roughly three-minute synth pop music video has become a viral hit on campus and beyond with at least 17,558 views on YouTube. Nearly six weeks after its release, he's still hearing glowing feedback from colleagues from across campus.
"It seems to have really uplifted a lot of people and brought them some joy," said Keesecker, collections manager and public service specialist with the Duke Music Library. "It's been pretty amazing."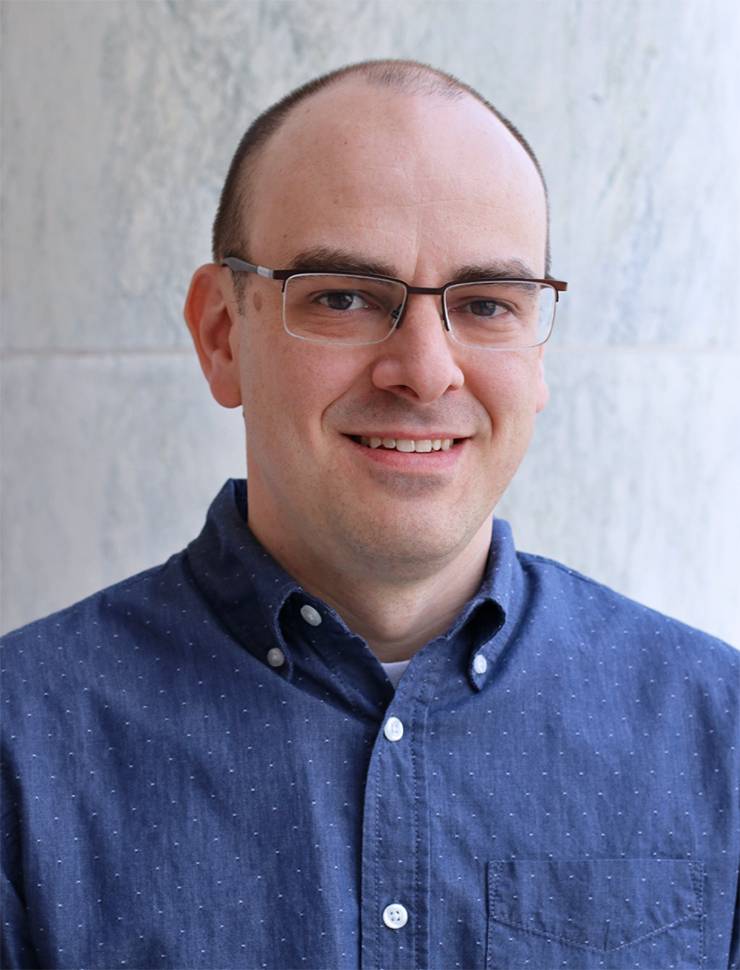 The song has become so popular, it's now available on Spotify.
Head of East Campus Libraries Kelley Lawton has heard from counterparts in New York and California about the video. She's also heard from faculty members at Duke who want to get Keesecker's advice on their video projects
"It's very satisfying and we're so happy for Jamie," Lawton said. "He deserves all the kudos."
Lawton approached Keesecker with the initial idea after seeing a video, which had become popular in library circles, for the Nashville Public Library's curbside pickup service featuring a rapping mouse puppet.
She knew Keesecker, who earned a Ph. D. in musical composition from Duke in 2016 and often decorated Lilly Library's whiteboards with elaborate drawings for special events, had a creative streak. Keesecker also made a short video about Naxos, a classical music streaming service, for the Duke Music Library's Facebook page earlier in the summer.
"I kept thinking about it and decided I might as well try and see if I could put together a song," Keesecker said. "If it's a total disaster, we don't have to release it. But it could be just the thing we need to reach the people we're trying to reach."
Working from home while helping take care of his 3-year old daughter Naima, Keesecker mixed sessions making music with Logic Pro music software with making the occasional peanut butter and jelly sandwich for Naima.
He found the song's quick, bouncy tempo first and then filled in the piece with synthesized horns and percussion. The lyrics were simple, essentially instructions for using the service that is a response to the limited access to libraries due to COVID-19. 
Altered by computer effects, Keesecker's voice sounds like something from a robotic future. The process of adding new layers and textures not only helped the song become richer, it served as a much-needed artistic release.
"In a lot of ways, it was something I could do to escape the day-to-day stress and the countless things on everyone's mind recently," Keesecker said. 
After the song came together, Keesecker focused on animation. He created it by drawing in crayon on 241 sheets of 11-by-17 inch paper, then photographing them with his phone and stitching it together in iMovie.
"That was something I could work on with my daughter," Keesecker said. "We could bust out her crayons and paper and do some drawings together. It was a parallel activity. She helped me with a little shading here and there."
In July, when early editions of the video made the rounds of Keesecker's library colleagues, he remembers hearing the first bits of glowing feedback. An especially satisfying positive review came from Lawton's 19-year old son, Michael, who called it "amazing."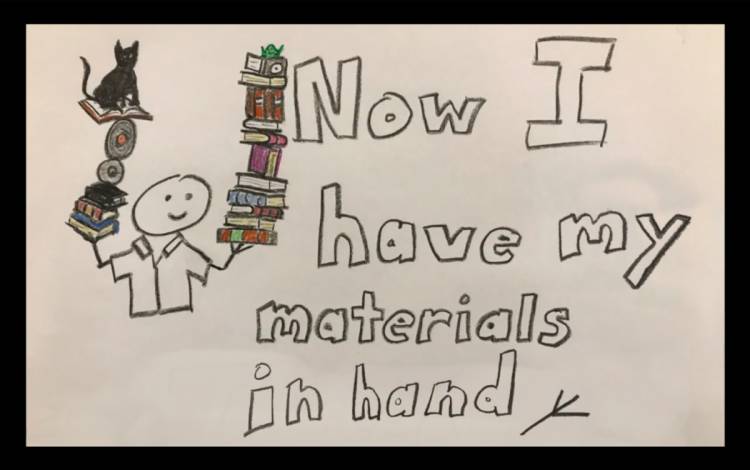 "That was definitely the demographic we were looking for," Lawton said. "So we knew it would appeal to the right audience."
When the video was released in August, the excited feedback flooded in on YouTube.
"This is a right banger," wrote one commenter.
"This was a billion times cooler than I was expecting," wrote another.
Another said it was "the only good thing to come out of the pandemic."
The reviews gave Keesecker and Duke Libraries a dose of upbeat energy during a strange and challenging time.
"I sort of expected that people would find it fun, but I wasn't expecting people to love it this much," Keesecker said.
Watch the video:
Got something you would like for us to cover? Send ideas, shout-outs and photographs through our story idea form or write working@duke.edu.