Making Sense of Duke's Acronyms
DUCIGS? MURDOCK? FCIEMAS? Puzzled by some of Duke's initials? Here's what you need to know
Before she was the director of communications for the Duke Global Education Office, known by many on campus as GEO, Catherine Angst had a similar role with the Duke University Center for International & Global Studies, commonly referred to as DUCIGS.
And while she worked there, her office was in the John Hope Franklin Center for Interdisciplinary and International Studies (JHFC), which houses such Duke units as the Asian/Pacific Studies Institute (APSI), the Center for Latin American and Caribbean Studies (CLACS) and the Duke Islamic Studies Center (DISC).
"That building is just a sea of acronyms," said Angst, who recalled that the full names of the units were rarely used in conversation. "For a relatively reasonable sized building, there were a lot of centers and institutes there, all with their own acronym. It was like we were talking in our own little code." 
Anyone who has worked at Duke knows that it is a big, complex place. And with a galaxy of departmental units, campus buildings and pieces of operational procedure, it makes sense that the Duke workforce relies on abbreviations and acronyms to speed up and simplify communications.
But that shorthand can often be confusing. And in the case of some campus entities with complicated names, the acronyms can become well known while the actual name gets lost.
To help combat this issue, Angst often directs new students or curious colleagues to the Duke Acronyms list. Providing the proper terms for roughly 700 acronyms and abbreviations, the list is where you can find out that FCIEMAS (often pronounced "SEE-mas") is actually the Fitzpatrick Center for Interdisciplinary Engineering, Medicine and Applied Sciences or that HIPAA forms exist because of the Health Insurance Portability and Accountability Act.
"It's really helpful to know what people are talking about," Angst said.
The list traces its roots back to 2008, when the Office of Communication Services set out to solve a problem.
"We heard from a lot of employees during the onboarding process that one of the steepest learning curves at Duke was getting a handle on what all of the acronyms meant," said Greg Whitaker, web administrator for the Office of Communication Services. "Duke is a big institution and the acronyms that are used can vary widely depending on where you are. So it just got very confusing to everyone."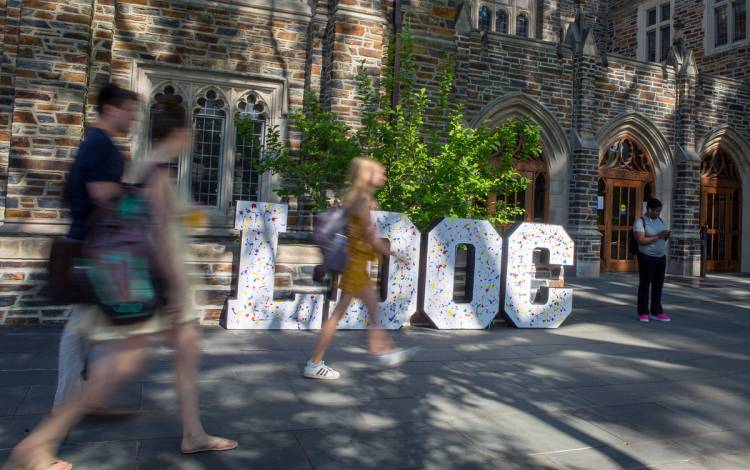 So Whitaker was tasked with creating a website, which could be edited by anyone with a DukeID and mentioned at new employee orientation, that contained the meanings of Duke's galaxy of acronyms and abbreviations. Whitaker started the list with a few dozen items he knew, posted it online and allowed the Duke community to add what they wanted. The list has been updated 224 times by around 70 different people.
"When you set up something like this, you don't have any idea whether it's going to take off," said Whitaker, who has seen the list grow exponentially in the years since. "But this is a particularly gratifying example of something that not only survived, but grew beyond our expectations."
Where acronyms reach a new level of sophistication is in Duke's medical research community. Filled with acronyms and abbreviations relating to government regulations, funding mechanisms and complicated operational protocols, the language spoken in these corners of Duke can seem indecipherable to outsiders.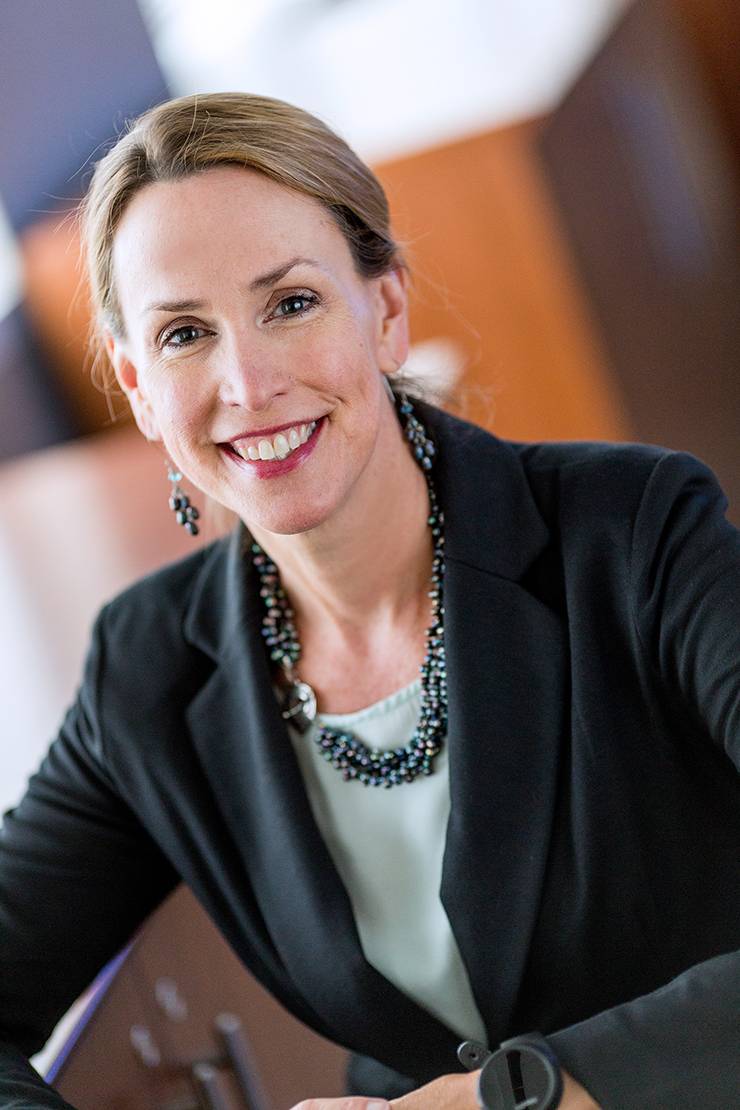 But it's in the naming of clinical trials where things get especially interesting. Usually featuring long names with specific medical terms, these trials often end up with short, catchy acronyms.
"There is an art that goes into those," said Julie McKeel, director of communications at the Clinical and Translational Science Institute (CTSI), who used to help come up with clinical trial names while on the communications team at the Duke Clinical Research Institute (DCRI). "You were given a series of complicated interventional medical terms that might be 17 or more words describing a study that the sponsor wants to conduct. We would work with that vocabulary 'stew' to pull out various letters in those words to create a name that was memorable for our collaborators and study participants."
This process is how the Valsartan in Acute Myocardial Infarction Trial ended up going by VALIANT, or the Sertraline Antidepressant Heart Attack Randomized Trial got the name SADHEART.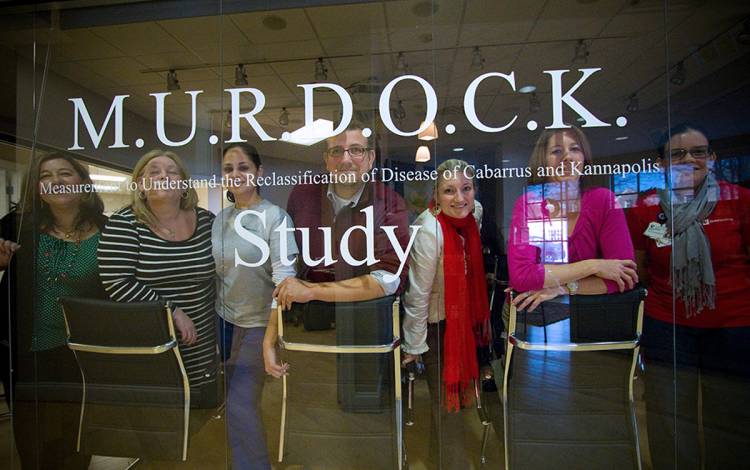 In her role with CTSI, McKeel works closely with the MURDOCK Study, which is one of the more interesting acronyms at Duke. Serving a dual purpose, it stands for the Measurement to Understand the Reclassification of Disease of Cabarrus/Kannapolis and honors the $35 million gift to the Duke University School of Medicine from David H. Murdock, chairman of the Dole Food Company, which established the study in 2007.
"From the name, you develop branding, a logo, and a message," McKeel said. "You're always trying to come up with something memorable that's related to what the study was trying to accomplish. This exercise is both an art and a science. That early part of the study launch process was something we really enjoyed—combining the science of the study with the art of creating an interesting name that expressed the intent of the study."
Got something you would like for us to cover? Send ideas, shout-outs and photographs through our story idea form or write to use at working@duke.edu.