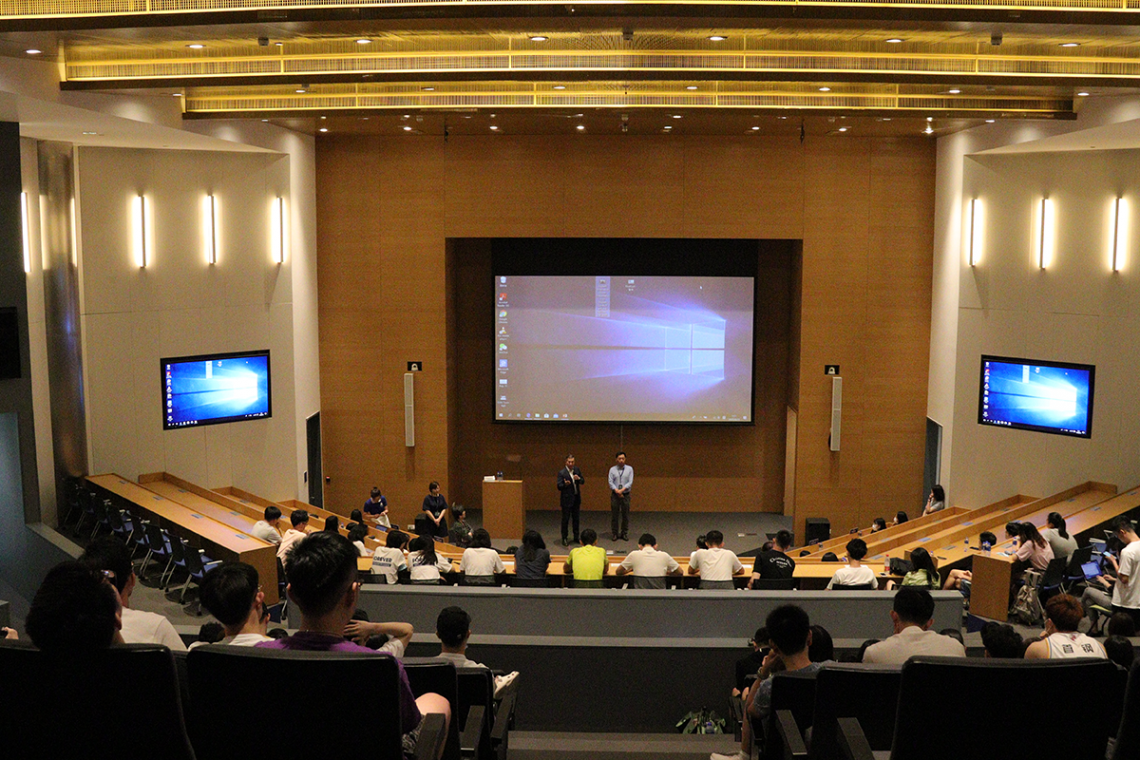 With global travel restrictions limiting Duke students' movement around the world, many were unable to make it to Durham for the fall semester. But more than 100 who were already based in China could get to Duke Kunshan University, which is hosting them for the fall semester.
DKU Chancellor Feng Youmei and other university leaders welcomed the incoming Duke students to campus Saturday morning.
About 120 Duke students – roughly 50 undergraduates and 70 graduate students – are enrolled at Duke Kunshan University for the fall semester. They will enroll in at least one in-person DKU class, with the added option of remote courses offered at Duke.
Duke's Global Education Office is managing the experience for the Duke undergraduate students.
"One of the most obvious advantages to being at DKU rather than staying home is community," said Amanda Kelso, executive director of the Global Education Office. "They have the opportunity to form relationships with other students who are in the same situation, starting out their Duke experience in a unique way. We hope they can build what will be a long-lasting feeling of being in this together."
Besides managing the logistics, Kelso's team is also acting as academic advisors to the Duke students at DKU.
"Students are telling us across the board that they feel lucky," Kelso said, "and that they're grateful both Duke and DKU are providing this opportunity."