Duke Transit Schedule for Fall 2020
Masks and physical distancing required on campus buses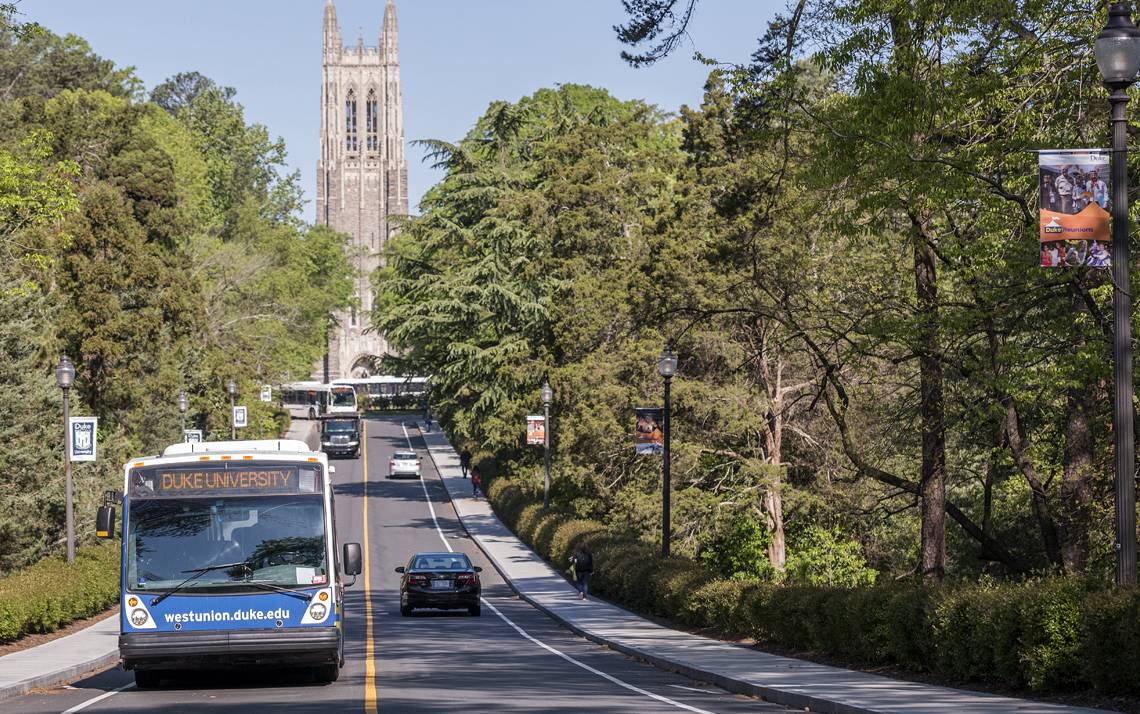 Duke transit will begin the fall semester bus schedule on Monday, August 10.
Safety measures to prevent coronavirus transmission will result in more buses assigned to some routes. Masks are required on all Duke Transit vehicles and at bus stops. The number of passengers on Duke buses is limited to 50 percent of capacity, and riders must follow seat and floor markings to maintain social distance.
Passengers should carefully plan each trip, allowing ample time ahead of class changes, meetings and appointments. And be sure to use the TransLoc app, which has been upgraded with features to make rides easier to plan.
Route changes include:
Duke Van Services will adjust their hours from 6 p.m. to 2 a.m. Monday through Saturday, beginning August 10. There will be no service on Sunday.
See the full list of routes at parking.duke.edu/buses.