What Do You Miss About Campus?
Employees share what they're looking forward to experiencing again at Duke
One quality that a landscape architect must possess is patience.
A few years ago, Duke University Landscape Architect Mark Hough envisioned a procession of redbud trees bathing the path from Duke's Undergraduate Admissions Office to Abele Quad, and the newly refreshed stretch of Chapel Drive near Duke University Road, in springtime blooms. Once the trees grew large enough, they would create a spectacular frame for Duke Chapel.
He figured the spring of 2020 would be when the colorful show could be enjoyed.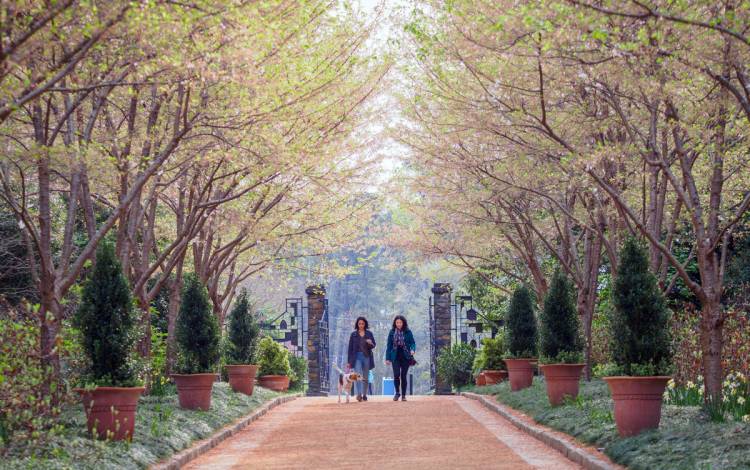 "This season was going to be really dramatic, but I didn't get to see it," Hough said. "It was kind of a bummer."
Since mid-March, COVID-19 has kept most staff and faculty and students away from campus. While much of Duke's workforce has adjusted to working from home, and a phased return process is under way, there are aspects of work settings that we miss.
For Hough, being unable to appreciate the spring color he helped organize, was tough. For others, casual office conversations, walks on campus and even office chairs are among the things they'll appreciate most when they can come back. Enjoy a few of their stories.
Student Vibes
One of the features of the Duke Women's Center that Interim Director Krystal George appreciates most is the welcoming atmosphere. Tucked into the lower level of the Crowell Building, it's a space where students feel comfortable doing homework, eating lunch or, on occasion, taking a nap on one of the center's couches.
Regardless of what she was doing, George could count on having a Duke student nearby. But now that she's working from home, not having such easy contact with students the center serves has been a difficult adjustment.
"I do miss just being around them," George said. "Normally, we're interacting with them every day. I always say they keep me young."
When on-campus activities ended in March, George's contact with students went virtual. She used Zoom to keep up with the center's interns and students who worked to organize online peer-led presentations for new-student orientation about gender violence or gender equity.
While its effective and the lines of communication are still there, George said it was tough to send graduation gifts to seniors through the mail and give emotional farewells over video conference.
"Even though we're at home, we have to find ways to connect with them or we're not able to do our work," George said. "They're the reason why we do everything."
A Peaceful Respite
When Amy Puglia, emergency management coordinator for Duke University Hospital, had a few minutes to spare during her workday, she'd often slip away from her Hanes House office and disappear into the lush quiet of Sarah P. Duke Gardens.
"Whenever the weather was decent, I'd usually take 10 minutes to go walk in the gardens," Puglia said. "I'd stay longer if I had more time. I liked to get some healthy sun exposure. I'd go around lunchtime, or just after so I could avoid the afternoon slump."
Puglia is just one of many Duke employees who use Duke Gardens for head-clearing walks. While it's likely easier for most remote workers to get away for midday strolls, finding a venue as inviting as Duke Gardens, which is has been closed since March and does not yet have a reopen date, is difficult.
"Where I live, there aren't as many trees," Puglia said. "It's not the same."
Illuminating Conversations
In normal circumstance, Maria Moreno, program coordinator for diversity, equity and inclusion at the Office for Institutional Equity, works in an open area of Smith Warehouse, with colleagues in cubicles nearby.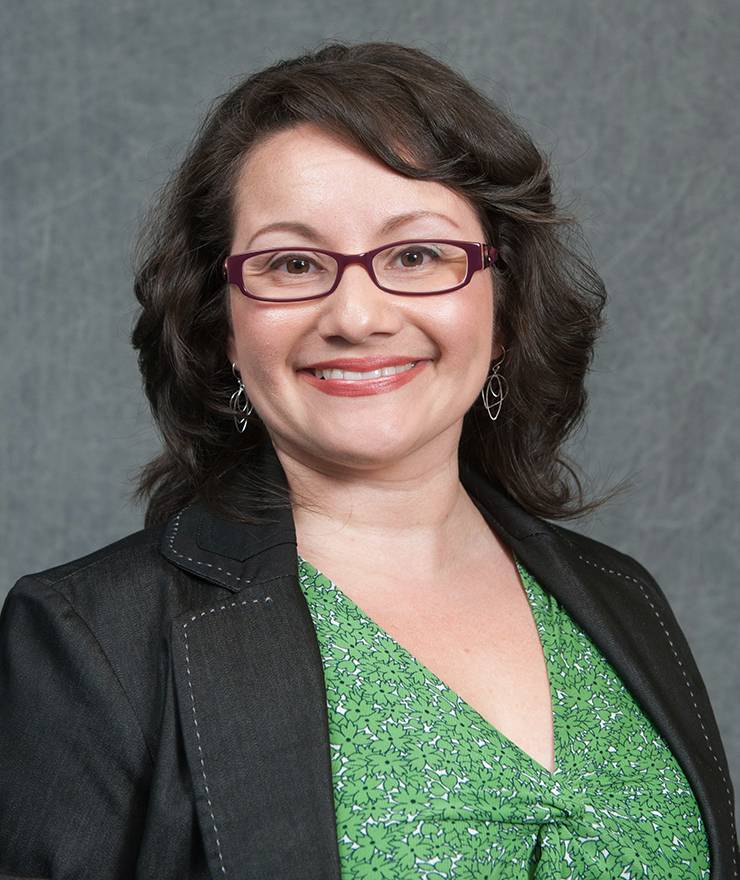 This set-up was well-suited to create collaborative and cohesive environment among Moreno and her colleagues. Whether it was through casual conversations or in meetings with invigorating brainstorm sessions, Moreno said she often came away from these encounters with new ideas and perspectives.
"It was fun for me to go and chat with them about things," Moreno said. "From our conversations, I'd pick up things that I could go off and research."
While working remotely, Moreno – who organizes the Office of Institutional Equity's resource guide for confronting racism – said she's still able to stay in close contact with her team via email and phone calls. But it's the face-to-face contact that is missing from her day.
"I do miss those nuanced conversations," Moreno said. "Email is great, but you miss out on so much."
The Right Setting
There isn't much about remote working that's fazed Carol Jackson, digital communication strategist for the Sanford School of Public Policy.
From the right technological tools to the connections with coworkers, she has everything she needs to keep the flow of Sanford School podcasts going. In order to do this, she even convinced the Sanford School's dean, Judith Kelley, to record part of her Policy 360 podcasts in her closet, where the small space and hanging clothes make for a good improvised recording studio.
But the one thing Jackson can't replicate is the black, swiveling office chair that is still in her campus office. That comfortable perch, where the backrest it perfectly angled and the height is just right, is something she longs for as her remote workdays unfold at a tall dining room table, a couch or on a folding chair at a card table in her den.
"I was always interested in working at home, but now that we're doing that, I've found that I can do the work, but I miss the place," Jackson said. "When you're at work, that's your space, it's set up for you and I miss that."
Is there something you miss about campus? Tell us about it in our Facebook story:
Is there something you'd like for us to cover? Send ideas, shout-outs and photographs here or write working@duke.edu.