11 Professional Development Courses Available Through October
Duke Learning & Organization Development offers skills and leadership courses online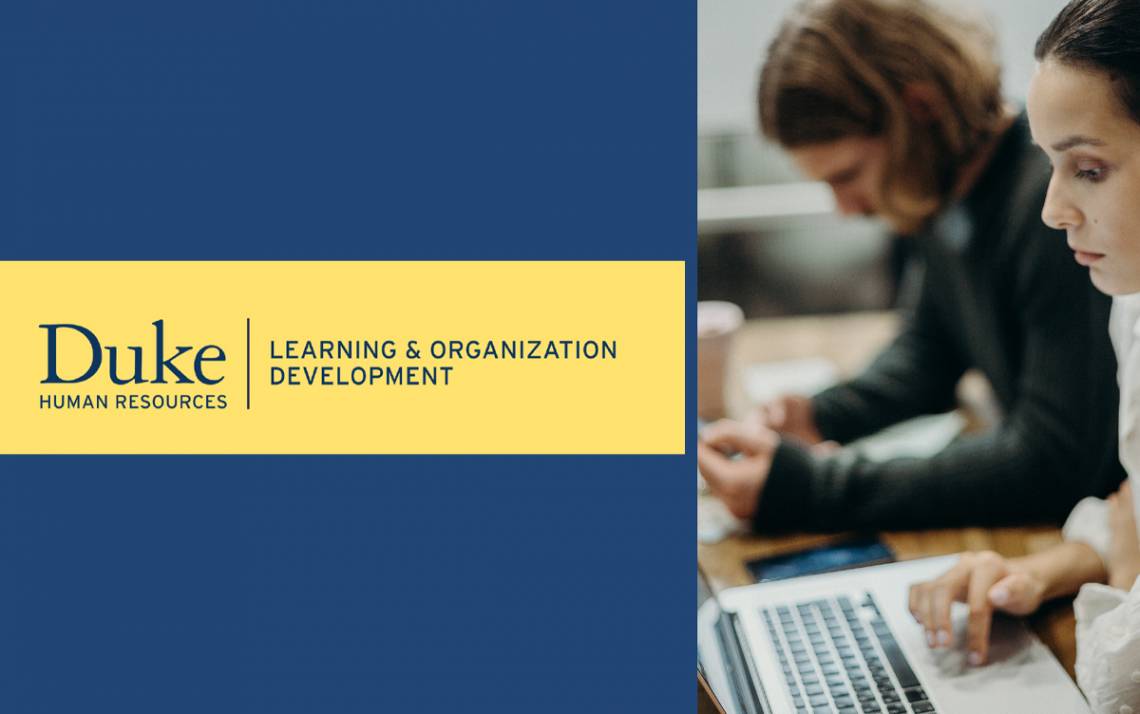 Beginning July 20, Duke Learning & Organization Development (L&OD) will offer virtual professional development courses on a range of topics covering software, communication and leadership.
Joy Birmingham, assistant director of leadership and professional development for L&OD, said the 11 courses are based on requests from employees and will help meet the needs of a remote workforce. The courses will be taught by practitioners in L&OD, a unit in Duke Human Resources, on WebEx through October 14.
"The workforce looks differently than it did in January," Birmingham said. "We had to think about what is going to give people the skills they need to better communicate and lead others when they can't walk down the hallway to ask for help. We're making it relevant to what your work looks like now."
The courses include "Excel Level 1," "Communicating with Diplomacy & Tact," "Keys to Supervisory Success," Emotional Intelligence," "Managing Multiple Priorities," and others.
For the full schedule and information on fees and registration, click here.
What's your professional development story? Share it with Working@Duke.