NC General Assembly Honors MaryAnn Black
MaryAnn Black's long and distinguished career of service – in public office, in social work and in building community relations at Duke – was honored Monday by the North Carolina General Assembly.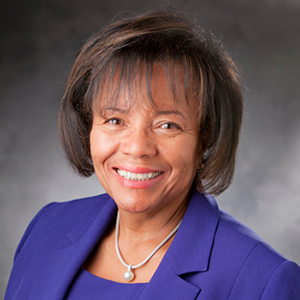 In a short ceremony, the assembly passed a joint resolution honoring Black's life and her work by expressing "the deep gratitude and appreciation of this State and its citizens for her life and service to the people of her community and North Carolina."
A former Durham County commissioner and member of the state House of Representatives, Black was a Duke University Health System leader who for many years helped build strong connections between the health system and the local community. She died March 25 at age 76.
Black joined the Duke health system in 2002 as director for community affairs. She was later promoted to associate vice president. Many people in Durham credited Black with building stronger relationships between Duke Health and community members and organizations.
As a legislator, both at the county and state level, Black had a strong reputation for her work ethic and ability to reach out to community leaders across political lines. As a social worker, she was a leading advocate for health and human services programs.
The joint resolution listed the many local and statewide organizations that benefited from her leadership.  She was president of the Downtown Durham Rotary Club and the first female chair of the Greater Durham Chamber of Commerce Board. Black was also a member of the North Carolina Health and Wellness Trust Fund Commission and Durham Technical Community College's Board of Trustees. In 1994, she was named "Social Worker of the Year" in the state by the National Association of Social Workers.
During the ceremony, many members of the legislature from both sides of the aisle stood to give comments honoring Black. They spoke of the respect she brought to discussions and how she worked to improve the lives of state citizens.
"The most moving moment of the evening of tributes to MaryAnn Black was at the end of all the testimonials. Speaker Tim Moore asked all members of the House to stand and recognize by name MaryAnn's family present—the applause was long and stirring," said Sam Miglarese, the deputy chief administrator to the vice president for Duke's Office of Durham and Community Affairs. Miglarese was among the university representatives at the ceremony.