Living While Black: Raw Discussions on Race at Duke and in America
Research and personal narratives about the impact of racism and how to create change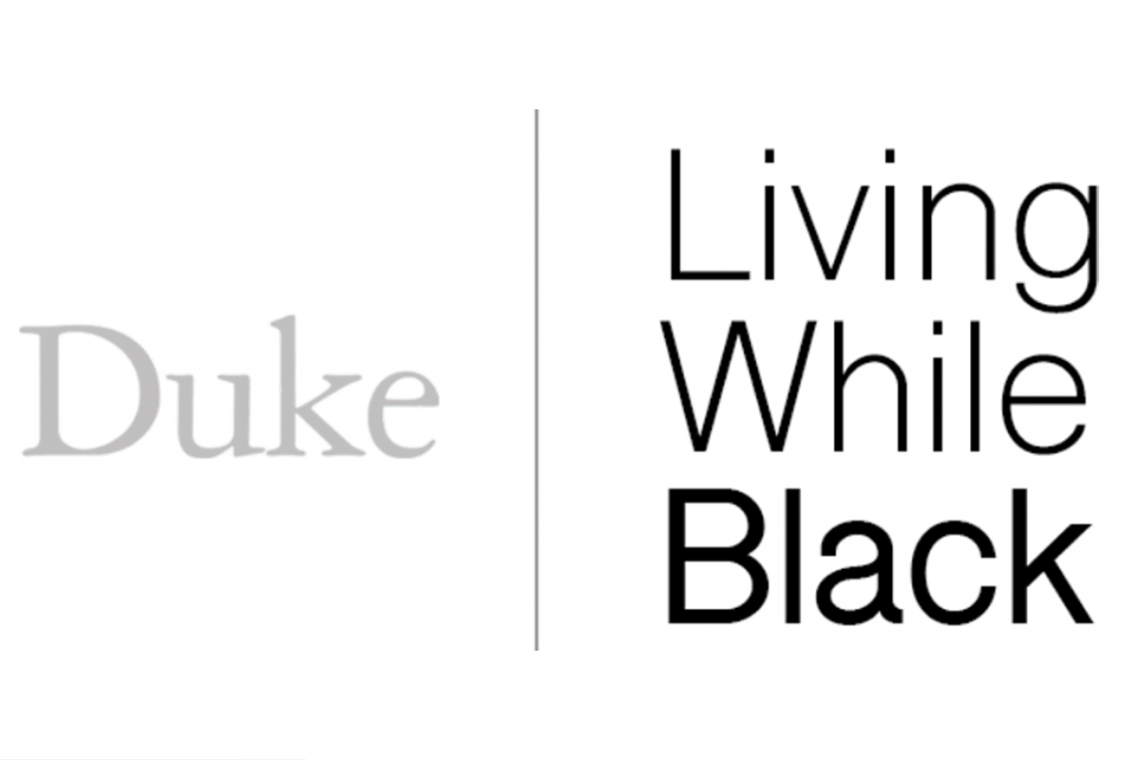 Against a backdrop of dual crises of public health and racial justice, more than 50 Black faculty, staff and students shared personal stories of racism and discrimination, presented research on racial inequities, and issued urgent calls for change. 
The day-long symposium, Living While Black, was attended by more than 6,300 members of the Duke community via videoconference. It addressed the national crises of the COVID-19 pandemic, which is disproportionately affecting communities of color, and the spate of police killings of Black men and women by police officers across the country. Each conversation also connected the national struggles to those faced by the Black community at Duke.
In opening remarks, President Vincent Price noted how the current national situation closely repeated the crises of 1919 when a flu epidemic swept through the country while white supremacist riots during the year's "Red Summer" targeted racial minorities.
"Less has changed than we'd like to believe," Price said. "I do believe we can make the changes we seek but have to be clear about our challenges. I know when this community wants to make progress, we do."
Organizers framed the discussion around three questions, each applicable to both national and Duke-based issues:
What is the story of America and Duke, and how do we re-center the narrative of Black people as we explore our collective history?
What are you being called to know and learn, and what is Duke being called to know and learn as we contemplate how to transform our community?
How will we sustain the energy of this moment and inspire change differently, and what commitments can we make as individuals and as an institution?
Addressing national issues, faculty wove together their scholarly research with personal narratives to explain the history of white supremacy in America and its lasting consequences, from mass incarceration of Black Americans to long-standing health and wealth racial disparities.
Using stories from Mississippi during the 1960s and from the destruction of Black communities in New Orleans during Hurricane Katrina, historian Adriane Lentz-Smith spoke about a repeating pattern in American history of how Black attempts to claim equal citizenship have been met with white violence. She cited the ideas of historian Edmund Morgan, whose thesis that American liberty is based in the un-freedom of non-white people remains a valid explanation for continuing racial inequality in America. (See sidebar for further readings)
Jay Pearson, professor of public policy, presented a short primer on structural racism, while others described their research regarding how systemic biases are behind long-lasting disparities in law and health.
Eduardo Bonilla-Silva, James B. Duke Distinguished Professor of Sociology and author of "Racism Without Racists," explained how white supremacy is deeply engrained both in national institutions and at Duke in the curriculum and in the names of campus buildings, both of which keep the Black experience in America hidden.
"It was easy when racism is seen as the KKK," Bonilla-Silva said. "That's the 'bad apple' theory of racism, that you just have to get rid of bad apples. There's a thinking that if there are no bad apple racists there can't be racism. … But the race structure never depends on bad apples but on regular folks who benefit from a system of white supremacy. That's the hardest thing for white people to accept."
When the discussion turned to Duke, the stories got personal.  Pediatrics Professor Dr. Del Wigfall spoke of his pride in his successful medical career. But that career has been also marked by the pain of doors being shut on him, preventing him from exploring interesting research avenues and other opportunities.
Students and staff submitted narratives that recounted numerous racial incidents that have diminished their Duke experience. Many said the need to repeatedly explain these feelings had exhausted them.
"I'm feeling pretty raw," said Parker Martin, who graduated with a master's degree from the Sanford School this past May. "Black people sharing their stories for centuries. I just no longer feel comfortable opening up. I don't want to give out a shocking story just so it can be shared in another conversation.  For the past eight years, I've been having this same conversation over and over again."
For many speakers, there was a feeling of déjà vu.
On the national issues, speakers cited how limited progress in one generation gets snatched away in the next. On life at Duke, speakers said they had seen initiatives but not results. Progress has been made, speakers acknowledged, including in terms of growing numbers of Black faculty and students, but there have also been missed opportunities.
"When protests end, legislative reforms passed, organizations tend to revert back to normal. Duke is not immune to that," said Trina Jones, Jerome M. Culp Distinguished Professor of Law. "Duke has been here before.  Duke is scrambling, acting as if it is new, as if the sources of racism are new. 
"There's been a long list of symposiums, committees, and task forces. The narratives of personal discrimination we've heard today have echoes across the decades. … Too often the counsel from our scholars has been ignored or rejected. If we were better, we wouldn't need to scramble." 
Chandra Guinn, director of the Mary Lou Williams Center for Black Culture reminded everyone about the role Black employees have played from Duke's start as Trinity College. While the history of this work is hard to document, Guinn shined the light on custodian and food service worker George Wall, who was the only non-faculty employee to make the move with Trinity College from Randolph County to Durham and whose son also worked at Trinity. Wall's son later gave $100 to the college to improve relations with the local Black community.
The symposium was meant to be a starting point. Provost Sally Kornbluth listed several planned steps. She pledged that no student would graduate from Duke without knowing the history of racism in America, saying that she would want deans to oversee the development of curricular approaches for their schools and implement the new requirements by the beginning of the 2021-22 academic year.
She said she would hold academic leaders accountable for progress on Black faculty hires and added that the focus on Black faculty hiring would continue, even as the pandemic's economic slowdown could affect university resources. Support won't end at the hiring stage: "I don't want to just hire Black faculty -- I want them to want to retire here," she said. "I don't want them to feel like guests. I want them telling their friends and colleagues that they should come here."
Admissions is another closely watched metric. Black students currently make up 11 percent of the undergraduate student body, but Kornbluth said she was moved and concerned by the stories she heard from students and indicated that work needs to be done to ensure admitted Black students see Duke as a welcoming environment.
But as the institution reviews its practices, Kornbluth also called upon individuals to also take their own actions.
"I want to urge my white colleagues and students to devote the time to understand and think these issues through," Kornbluth said.  "Think about how you might be contributing intentionally or unintentionally to a racist environment.  Each of us has to ask ourselves what we can do to be part of the solution to this enormous societal problem and how Duke can be made better by our actions." 
The symposium was sponsored by the Office for Institutional Equity and the Office of the Vice Provost for Faculty Advancement.