A Legacy of Quiet Leadership
Senior Vice President and Secretary to the Board of Trustees Richard Riddell to Retire on June 30
Long before he was a member of Duke's executive leadership, Richard Riddell was a student activist during the Vietnam War years. Later, as a theater lighting and scene designer, he was heavily sought both on Broadway and the opera stage.
Neither activity would appear to prepare him for his role overseeing university governance as university secretary and senior vice president. But as he leaves Duke after 28 years, Riddell's colleagues say those experiences served him well in knowing how to bring diverse voices together to advocate for progress within the system.
"Before arriving at Duke in 1992, Richard was a Tony-winning lighting designer, which strikes me as a perfectly fitting background for his current role," Duke president Vincent Price said of Riddell. 
"Although his name isn't always on the marquee, Richard's creativity and strategic vision have been instrumental to nearly every major 'production' at Duke in the past two decades. We truly would not be the Duke we are today without his efforts behind the scenes—and he has set us on a course to better fulfill our extraordinary promise. I am very grateful for all that he has done for Duke, and I will miss him greatly."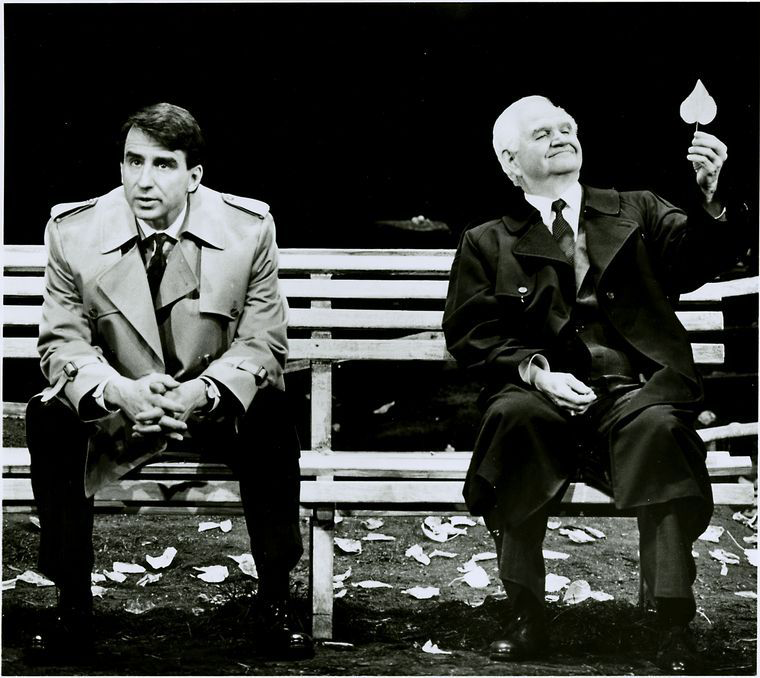 One example of his leadership style: An characteristic moment for Riddell came in early 2018 when students interrupted a speech by still-new Duke President Vincent Price. Riddell remembers telling the students that there were better ways to express opinions other than interrupting a program and hearing a student say in reply, "Well, yeah. We could have done it differently. But we didn't. So, you might want to ask yourself why we didn't." 
This comment spurred Riddell to listen to students even more carefully. As he did so, he noticed that other people around the table were also listening,  talking to each other more, and learning new perspectives. It was, as one Duke trustee put it at the time, "a shift that allowed us to move from disruption to dialog."
That approach has been important in a role that is not well understood on campus, but is vital to university governance. Riddell has served as a senior adviser to the president and liaison between the university and the trustees. That means every issue he touches is a university priority requiring open collaboration with people and units across the university.
"Not only has he managed the intersection of the relationship of the Board of Trustees and the university's senior officers skillfully and diplomatically, but he has been a reliable and sage adviser to two presidents at Duke," current trustee chair Jack Bovender said. "On a personal level, he has been critical to me during my time on the board, helping me successfully navigate the various different roles I've played over the last 13 years."
TRANSFORMING THE ARTS
Riddell's ability to unite a diverse group of stakeholders behind a common cause was apparent in his early Duke career when as a faculty member in Theater Studies, he brought theater students together with faculty and outside professionals to revive the Broadway Previews program. Professionals came to campus to work with students as they developed new plays for the professional theater, and at times, faculty led workshops to develop new work. 
This was no accident, said music professor and former vice provost of the arts Scott Lindroth. "Richard's high aspirations for what the arts could be at Duke emerged when, as chair of theater studies, he convened a committee to answer the question of how to demonstrate the power of arts engagement at a research university," Lindroth said. 
"Not only was his ability to trust other people immediately evident and profound, he understood administration and how substantial change happens. He knew that he had to distill an expansive vision that takes into account many points of view into clear, achievable goals without constricting it with his personal ideals."
Riddell's work crafting this vision had come about when he'd been appointed as a special assistant to then-Provost Peter Lange to advise him on the arts program at Duke. Riddell subsequently formed the Council of the Arts to bring students, arts faculty, and development together to guide upper leadership on the role that the arts could play at Duke. The effectiveness of their argument eventually led to the arts being incorporated into Duke's 5-year strategic plan, Making a Difference, that was released in 2006. 
BRINGING HIS TALENTS TO ADMINISTRATION
In 2004, then new Duke president Richard Brodhead tapped Riddell for a new role as his special assistant. He went on to serve Brodhead for well over a decade, demonstrating a collaborative approach that spread throughout the university.
"It's a wonder how strong the sense of common purpose is at Duke, among administrators, trustees, faculty, and the larger Duke community. But this doesn't happen all by itself," Brodhead said. "For 16 years, Richard Riddell has been a trusted and tactful facilitator, listening to all sides, ensuring that people hear each other's thoughts, and keeping the whole thing moving. 
"The role he has played is critical yet often invisible: we hear the music, but he's the one who keeps everyone playing in tune. I'm enormously grateful to Richard for his friendship and help during my 13 years as president, and for his completely selfless service to the university."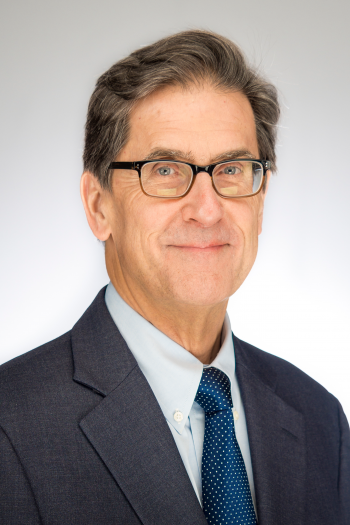 Since 2007, Riddell has also served as secretary to Duke's Board of Trustees and as liaison between the Board and the Duke community. He is credited with ushering in a new era of transparency in that role as well as for promoting wider understanding of the board's strategic value to the university.
He's also been valuable in developing new leadership across the university. Maggie Epps, who will succeed Riddell as secretary to the Board of Trustees and become Price's chief of staff, cited the influence Riddell has  on  numerous members of the Duke community. 
"Richard has been an invaluable mentor, coach and friend to me throughout my time in the secretary and president's offices," Epps said. "And though I am very grateful, I am certainly not alone. Countless staff and administrators have been empowered and inspired by Richard, who works tirelessly to help us all do our best work for the university. He is the ultimate colleague in that he helps to make those around him better—and to forever better the university in the process."
FROM DISRUPTION TO DIALOGUE
As a member of senior administration at Duke, Riddell was never afraid of conflict. He grew to appreciate the change that could be accomplished once he paired the passion of student activists with the practicalities of the administrative system at Duke. 
He said part of his comfort level with conflicting viewpoints came from his own activism during the Vietnam War, an experience that lent him empathy for students calling for change and led him to think of passion as a necessary phase in any successful strategy. "You can choose to see passion as the opposite of thoughtful analysis, but you get the most success when you have both," Riddell explained. 
"You can choose to see passion as the opposite of thoughtful analysis, but you get the most success when you have both."

- Richard Riddell 
Riddell's wife, retired Duke Press design and production manager Deb Wong, is not surprised at his effectiveness in channeling dissent into system-wide change. "His real joy lately has been connecting with students," Wong said. "He has a comfort level with different kinds of people and a genuine curiosity in them. He is happiest when he is fully engaged and bringing people together."  
LEAVING HIS MARK ON DUKE'S FUTURE 
When asked about his proudest achievement at Duke, Riddell cites working with Richard Brodhead for his entire tenure as Duke president as well as his role on many vice president—and one president—search committees. 
But he also likes to look to the future for Duke and hopes that his focus on how student passion can bring about real change will help the university take advantage of the opportunity for transformation being offered to America at this time. 
"We're being pressed to open our minds and see things differently. It's hard in many ways, and it can feel dangerous sometimes, but the challenge is to sustain our commitment to change."

- Richard Riddell 
"The country has coalesced around the idea that we haven't been as successful as we thought about giving everyone opportunities," he said. 
"When you think about it, universities are in the business of giving people opportunities. We're being pressed to open our minds and see things differently. It's hard in many ways, and it can feel dangerous sometimes, but the challenge is to sustain our commitment to change. Historically, our country has been driven by short bursts of attention. The key here will be to sustain our efforts and advance."
LOOKING FORWARD TO A NEW ERA IN LIFE
"I'm excited and looking forward to the next chapter in my life," Riddell said, citing his family as his single greatest achievement in his life. "Deb retired about eight years ago, so she's my mentor in retirement. Between us, we have four adult sons and ties on both coasts. We expect to stay in Durham, where we've made many close friends. And my first goal this summer, and perhaps into the fall, is to rest and relax." 
"It's been a 'long-running show,' and I learned in the theater that, after you close a production, it's good to pause before starting up on the next project. It's during the pause between shows that new ideas have room to come forward."

- Richard Riddell
He also plans to follow advice from a friend to make no commitments right away. 
"Working in the university administration since 2004 has been all-consuming and thrilling," Riddell said. "It's been a 'long-running show,' and I learned in the theater that, after you close a production, it's good to pause before starting up on the next project. It's during the pause between shows that new ideas have room to come forward."